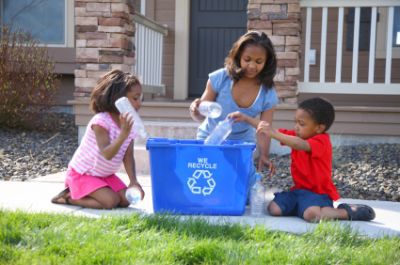 Give Back To Your Community On America Recycles Day
If you want to play a part in keeping America beautiful, recycling is a great way to start! If you need a little motivation in order to make that happen, let America Recycles Day be the day that you kick start your recycling habits and start giving your garbage a second chance. The next time you're about to throw something away, ask yourself if it could serve another purpose and let it be reused or recycled instead!
You Can Help Better The World By Reducing Waste
At Wheels For Wishes, recycling and reuse are very important to us. We accept donated vehicles and we either auction them off to be used by new owners or we recycle each and every car part so they can be used to build new vehicles. Plus, earned proceeds from the sale of the vehicle benefit Make-A-Wish and helps to grant the wishes of children with critical illnesses. Not only is car donation green, eco-friendly, easy, and free, but it also grants the wish of a child in your community.
For America Recycles Day, Wheels For Wishes is encouraging you to get involved in your community to help keep the world clean and green. View the America Recycles Day website to find a recycling event in your area, or host an event of your own! Let America Recycles Day on Nov. 15 be the day where you start recycling and you don't look back.
To find out where you can recycle all different types of items in your home, visit the America Recycles Day website. If you have an unwanted vehicle taking up space in your driveway or garage, consider donating it to Wheels For Wishes and allow it to be reused or recycled.
Not only is car donation green and eco-friendly, but vehicle donation also saves oil. The vehicle recycling industry contributes to saving approximately 85 million barrels of oil each year! When vehicles are recycled, the oil is retracted and reused. Also, recycling a vehicle could provide enough steel to produce almost 13 million new automobiles. The production of car recycling also provides 46,000 jobs and is the 16th largest industry in the United States! Can you think of a reason why you shouldn't recycle a vehicle?
To donate a car, truck, boat, or camper, please call 1-855-278-9474 or fill out our online vehicle donation form.
Over 75 Percent Of Waste Is Recyclable
Did you know that over 75 percent of waste is recyclable? However, according to dosomething.org, only about 30 percent of it is actually recycled. The average person generates more than 4 pounds of trash every day and about 1.5 tons of solid waste per year, so imagine how big of an impact you could make by recycling! For more information on recycling and the importance of recycling, please visit our blog post with 20 Reasons To Start Recycling.
America Recycles Day could be the perfect time to start recycling if you haven't already, and hopefully you won't stop after the day is done. Reuse is just as important as recycling and the only thing better than recycling is finding a new use for a perfectly good item! For example, instead of recycling glass jars, you could wash them out and use them as gifts, vases, storage, etc.
Before you recycle something, think about how you could reuse it and if you don't think you can find a good use for it, put it in the recycling bin. Creating a greener world is in your hands! 
How Will You Celebrate America Recycles Day?
We would love to hear your thoughts on recycling and how you plan to participate on America Recycles Day. Will you start recycling in your home or at work, and will you be encouraging others to do the same? Will you participate in an America Recycles Day event? Let us know by leaving us a message on our Facebook, Twitter or Google+ pages.
America Recycles Day is the perfect event for people of all ages – the young and old come together to make the world a little better, one step at a time. Take the recycling pledge and help to spread the word about the importance of recycling, not just on America Recycles Day, but pledge to spread the word every day!