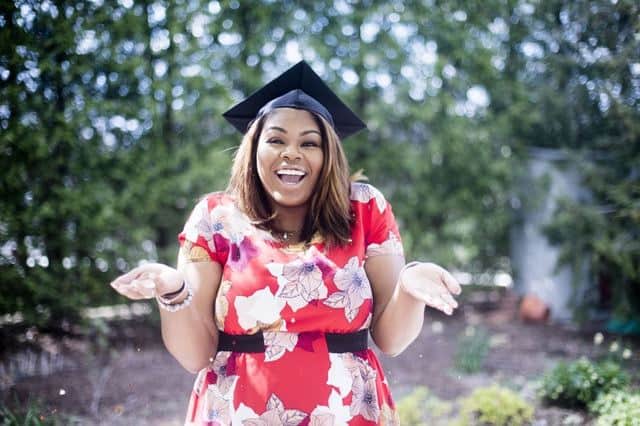 9 Reasons To Donate Your Car After Graduating College
May is graduation season. Finals are over, the caps have been thrown, and maybe you're even moving somewhere for a great job you have lined up. Something that might not have crossed your mind is what to do with the old car that got you through college.
If you're like most college students, your car is probably in no shape to get you through the next stage in your life. You may be worried that there is no easy way to get rid of your unwanted car, but that's not the case when you use car donation. If this isn't an option you considered before, here are some of the best reasons to donate your car after graduation:
It's just time for a fresh start. The end of college is the beginning of something new. If your old car is holding you back from the next phase of your life, you can donate it with ease and move on without anything holding you back.
You're moving to a place where you don't need a car. If you have a job lined up in a big city with good public transportation, you may find that you don't even want a car anymore.
You're moving across the country and don't want to transport your car. A lot of college grads have to move hundreds of miles away for the perfect job. If your car won't be able to handle that long of a drive and you don't want to pay to have it transported, you can donate it instead.
You can often get a discount or other perks from a car dealership for being a recent college grad. Dealerships often offer lower down payments, cash bonuses, price reductions, or deferred payments for graduates.
You want to take advantage of a tax deduction. Donating your car is a great way to get a tax deduction. Because we're a 501(c)(3) nonprofit organization, we will issue you the maximum possible tax deduction for your donation.
You don't want to deal with the stress of trying to sell your old car. Getting to graduation day is stressful enough. If you made it that far, you don't need to deal with the hassle of trying to sell an old car. When you donate your car, it's picked up for free and you don't have to haggle over sales prices with anyone.
Your car is in too bad of shape to even try reselling. When your car is beyond repair, there's not much you can do because no one is likely to buy it. You can donate your car regardless of the condition it's in, even if it no longer runs.
You don't want to take your car with you when you move. Soon after graduation, you'll most likely be moving out of your college town. If taking your car with you is the last thing you want to do, donate it! You will receive free towing from anywhere and you'll never have to worry about your old car again.
You want to do something good with your old car. Donating your car to Wheels For Wishes is a great way to help your local chapter of Make-A-Wish. Because we benefit Make-A-Wish chapters around the country, you can even choose to have your donation benefit the chapter that your hometown is in. No matter what, you'll feel great knowing the proceeds from your donation help grant wishes!
How To Donate Your Car After College
No matter your reason for donating, we make it incredibly easy. If you've made the decision to donate your car, all you need to do is get in touch with us. You can donate by calling 1-855-278-9474 or by filling out an online car donation form. We will schedule a convenient time for your vehicle to be picked up and towed away for free. Wheels For Wishes also handles the paperwork so you don't have to worry about anything. Start the next chapter of your life and donate your old car today!