8 Things To Do With Your Tax Deduction Savings From Your Car Donation
You have donated your vehicle to Wheels For Wishes, claimed the deduction on your taxes, and now you have some extra cash in your pocket to spend. Here are some great ideas of what to do with the extra money you now have in your bank account.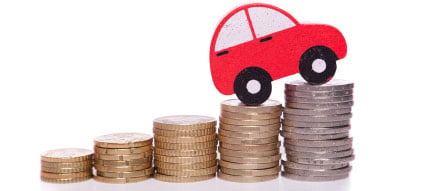 1. Savings
Start a savings account! The sooner you are able to start planning for your future, the better off you will be in the long run. Imagine if you receive an extra $500.00 from your donation deduction. Invest it in a CD at in inflation of 1.73% and you will have $545.20 when it matures in only 5 years.
2. Diversified Stocks
Diversifying your finance helps you reduce your risk of loss by investing in a variety of assets. That is to say, instead of putting all of your eggs in one basket, you are dividing those eggs over multiple baskets. That way, if one stock turns out to be a poor investment, you have the insurance of having your money spread out amongst several different assets. Although this takes a little bit more strategy and thought, with a $500.00 initial investment, you have the possibility of making a return of $980.00 in only ten years!
3. Pay Off Debt
With your supplemented income from your donation, you have extra earnings to pay off that dreaded credit card bill that may be accumulating interest. Go ahead and pay that off, and promise yourself that you won't let yourself get behind on payments anymore. It may almost be spring, but now is as good as a time as any to start a new resolution!
4. Spend It On Yourself
You donated your vehicle and now you have the right to feel great about your contribution. Why not splurge and buy yourself a nice present? Now is the chance to buy that new espresso machine for yourself that you've been eyeing. Perhaps you are a Starbucks customer? With your tax-deduction, you could have enough additional income to buy a medium coffee every day for the next eight months!
5. Spend It On Someone You Love
It always is more fun giving than receiving, so why not buy something special for your significant other, best friend, or even parent? There does not need to be a special occasion to give someone a present. With the extra money in your pocket, you can make the day of someone you love extra special without hurting your bank account. If you can not think of which special somebody to buy a gift for, you could distribute the kind gesture evenly and buy something small for all of them.
6. Host a Party
Celebrate your donation with a small gathering! Use the money to create a special night with great food, plentiful drinks, and fun decorations. Make it a potluck dinner party or a themed night around your favorite television show. Invite your close friends to dress up as your favorite character on Grey's Anatomy while catching the latest episode. Let this deduction be an inspiration behind a sporadic and fun night!
7. Plan A Vacation
Everyone needs a weekend getaway every now and then, so take the deduction and put it towards a nice vacation. Plan a getaway with a friend or family member, or use it to visit a friend you have not seen in a while. If you book your vacation through websites like www.jetsetter.com or with a Groupon Getaway, you can get a huge deal on vacation packages or hotel reservations. To book an all-inclusive last minute deal, websites like www.applevacations.com are a great resource. Apple Vacations uses the buying power of a large customer base to deliver cheap last-minute deals on vacation packages. A great way to get the most out of your car donation buck!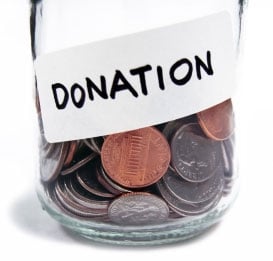 8. Donate it!
If the warm weather has been putting you in the giving spirit, now that you have made your car donation, you can use the money returned to donate cash directly to a charity. If Make-A-Wish is your favorite cause and the organization to which your vehicle was donated, you could enhance your contribution with a check. If not, pick another local charity to spread out the contributions amongst your community.
This is just to show you how far the money saved from your tax deduction can really go. These are just a few suggestions, but with the lump sum you will have returned come this April, the sky is the limit on ways to put your tax deduction to great use!