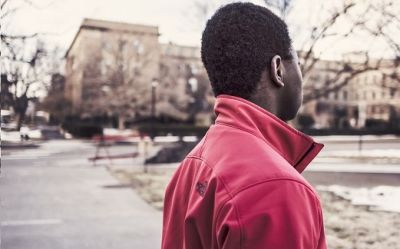 7 Random Martin Luther King Jr. Facts
January 16 is Martin Luther King Jr. Day! You can honor and observe Martin Luther King Jr. by learning more about his life with these fascinating random facts below:
1. George Washington And Martin Luther King Jr. Both Have Their Birthdays Celebrated As A National Holiday
Martin Luther King Jr. and George Washington are the only two Americans whose birthdays are celebrated as national holidays. In 1983, Ronald Reagan made it official by signing a bill which created a federal holiday in honor of King.
2. Martin Luther King Jr. Was Not His Original Name
Martin Luther King Jr. was originally named after his father, Michael. When King was five years old, his father traveled to Germany. During his stay he was thoroughly inspired by the work of Martin Luther, the famous Protestant reformer. King's father decided to change both his own name to Martin Luther King and his son's name to Martin Luther King Jr.
3. Went To Jail 29 Times
Most of King's arrests were on the basis of a perceived civil disobedience. Some were as minor as driving 30 mph in a 25 mph zone.
4. Attended College At Age 15
King skipped two grades in High School and eventually attended Morehouse College at age 15. He earned his bachelor's degree in sociology in 1948 at just 19 years old. He went on to complete his education at Crozer Theological Seminary in 1951, and by 1955, King had his Ph.D. at Boston University at just 25 years old.
5. Received A "C" In Public Speaking
Martin Luther King Jr. is obviously considered a renowned speaker today, but in his public speaking class at Crozer Theological Seminary, King received a C in Public Speaking during his first year. Of course, King turned it around and eventually was valedictorian of his graduating class with straight A's.
6. A Grammy Award Winner
Yes, this is the same Grammy Awards that has recently awarded musicians like Taylor Swift and Kendrick Lamar. Yet, Martin Luther King Jr. did not win for music—he won Best Spoken Word Album in 1971 for his work, "Why I Oppose the War in Vietnam."
7. The Youngest Nobel Peace Prize Winner At The Time
More fitting for King than winning a Grammy, he won the Nobel Peace Prize in 1964. At just 35 years old, King was the youngest to ever win at the time. King donated all of his $54,123 in winnings from the prize to the Civil Rights Movement.
Martin Luther King Jr. made a huge difference in the Civil Rights movement with his work, donation and leadership. To honor King on Martin Luther King Jr. Day, you can also make a positive difference for your community. All you need is an unwanted vehicle.
When you donate your unwanted vehicle to Wheels For Wishes, you are helping to benefit Make-A-Wish. In turn, you are helping to make dreams come true for children with critical illnesses.
Wheels For Wishes is a nonprofit 501(c)(3) car donation organization. When you donate, Wheels For Wishes makes it easy and beneficial for you by offering free towing and a 100 percent tax deductible receipt. Donate and make a difference today by calling 1-855-278-9474 or by filling out an online donation form. Honor Martin Luther King Jr. Day by continuing to make a positive difference in your community!