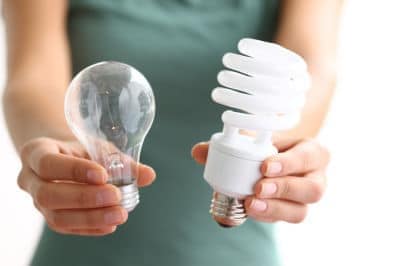 7 Cost-Effective Ways To Make Your Home Greener This Year
Many home improvements are costly up front, but save you money down the road. The long-term value of installing energy efficient windows or an Energy Star-rated air conditioner can be huge, but the cost of such upgrades can be a major barrier to some families. Luckily, there are also a lot of simple changes that cost next to nothing and can start saving energy and resources almost immediately. If you've made a New Year's resolution to go green in your home this year, these ideas can help you get there! 
Switch To Power Strips
Unplug electronics after use or use a power strip to control your entertainment center. Electronics can consume a lot of electricity even when they're not running. Cut off their power supply when you're not using them by controlling them with a power strip. You can even find power switches for single plugs, which are especially handy in the kitchen where you may only have one appliance plugged in per area.
Use Energy-Efficient Light Bulbs
Switch to compact fluorescent bulbs (CFLs) or LED lightbulbs as your traditional bulbs burn out. CFLs have been around for a while now, meaning that you can get a variety of bulb styles and types of lighting. If you don't like the blueish glow of some fluorescent bulbs, you can now find ones with a soft white or even yellow glow. CFLs also consume less energy and can last up to 10-times longer than other bulbs. Rather than throwing out perfectly good incandescent bulbs to make the switch all at once, switch out your bulbs one at a time until they're all CFLs.
Go Green As You Clean
Give natural or homemade cleaning supplies a try. White vinegar and baking soda are inexpensive, nontoxic and effective for many types of cleaning. Baking soda can be used as an all-purpose cleaner and to scour stains and grease. Vinegar can be used on most surfaces to clean and disinfect. It can even be used on mugs to remove coffee stains and hard water rings. Just avoid using it on stone floor tiles, hardwood floors and marble countertops. Check out more ideas for cleaning with vinegar here.
Opt For Glass Jars
Buy pasta sauces and other ingredients in glass jars when possible. Glass jars aren't lined with BPA like many cans, but they're also reusable. You can save glass jars for storing dry goods like pasta, or use them to organize craft supplies. If you have trouble getting the glue off from the label, try spreading a little peanut butter on it and letting it sit for a while. The oils will help break down the glue and make it easier to remove. 
Start A Compost Bin
Diverting food scraps from your trash bin can reduce your household waste by up to 30 percent. Plus, kitchen scraps can be turned into nutrient rich soil that you can spread around trees or on your garden. Many composting techniques are out there, but you can get the basics here.
Install Faucet Aerators
Save water by attaching water aerators to your most-used faucets. Faucet aerators are relatively cheap, usually coming in under $10. Aerators can reduce water usage by 60 percent, meaning that you conserve more water and save money on your utility bills.
Go Green In Your Garage
Another great way to reduce your energy use this year is to upgrade to a more fuel-efficient car. If you have an unwanted vehicle taking up space at your home, consider donating it to Wheels For Wishes. We will pick it up for free, then auction or recycle it to benefit children's charities in your area. Check out our chapter list to see which children's charity benefits in your area. 
Donating your old car provides a great opportunity for you to get a greener car, but it's also easy and stress free. From towing to paperwork, we take care of everything for you. You even get a tax deduction for donating your vehicle to charity! To donate your car, truck, boat, RV motorcycle or other vehicle, please call us at 1-855-278-9474 or make your donation online.