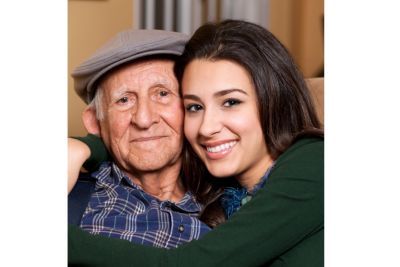 5 Apps For Grandparents Day
Grandparents Day is celebrated each year on the Sunday after Labor Day weekend. This observance was started as a way to honor grandparents and the achievements and contributions of older people. It's the perfect time to do something special for your grandparents, whether that means sending a card, stopping by for a visit, calling to say hi, or even connecting online. 
More and more people are looking towards apps and the internet when it comes to staying in touch with family. Online communication shouldn't take the place of face-to-face visits, but apps can be a fun way to bridge communication until you can see your loved ones again in person.
If you live far away from your grandparents or busy schedules keep you from spending a lot of time together, check out these fun ways to bring the generations together through apps. Not all grandparents have a smartphone or feel confident using apps, but all of these ideas can be done on a computer or with a grandkid who does have a smartphone.   
Pokémon Go
If you have grandkids, chances are they've played Pokémon Go. It might seem like an app just for younger people, but it can be a fun way to bridge generational gaps when you use it together. Unlike most apps, Pokémon Go requires you to get up and be active in order to get anywhere in the game. The app also offers a fun way to explore local business and parks you might not have gone to otherwise.
Because it's so easy to get distracted by the game, the app can actually be dangerous to play in busy areas. However, that provides the perfect opportunity for grandparents to encourage safe habits. Even if grandparents aren't interested in the Pokémon aspect of the app, kids will have fun showing them how to play. No matter what, it's a fun way to get active and spend time together.
Star Chart
Another fun app for grandparents and grandkids to use together is one of the many free stargazing apps such as Star Chart. On a warm night, take your smartphone into the back yard or out on a walk through the neighborhood. Most stargazing apps use augmented reality to overlay the shapes of constellations onto your screen when you aim the camera at the night sky. Not only is it fun to explore the sky with visuals, it's also educational for kids. Stargazing also provides the perfect opportunity to share stories together and learn more about one another. 
Words With Friends
For many grandparents, word games are a fun way to stay sharp and get competitive. Apps like Words With Friends also allow you to play socially. Users take turns spelling out words on a board just like Scrabble, and they can write to one another using the built-in messaging system. For grandparents without a smart phone, Words With Friends can easily be found on Facebook.
Draw Something
Pictionary lovers will enjoy the Draw Something app just as much. The app may not be as popular as it was when it was first released, but it's still a fun and creative way for grandparents to stay in touch. In the app, two players take turns drawing a picture in an attempt to get the other player to guess the object. This app can also be played via Facebook.
Touchnote
With this app, you can snap a picture and use your phone to turn it into a real postcard or greeting card. Grandparents don't need a smart phone to receive your note since it arrives in the mail, and you get the convenience of sending a personalized card using only your phone.
Celebrate Grandparents Day By Giving Back
One of the many things we can learn from older generations is the value of supporting and being a part of your community. If you're looking for a way to make a difference for kids in your area today, consider donating a car to Wheels For Wishes. Our car donation program benefits children's charities in your area. Plus, car donations are tax deductible and you receive free towing from nearly anywhere.
We make it easy to donate online or over the phone at 1-855-278-9474. Give back to your community with a car donation today!