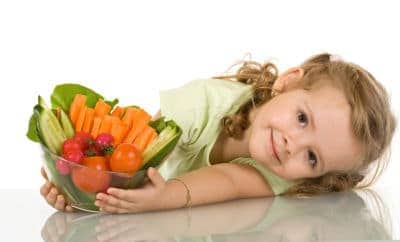 4 Things You May Not Know Your Kids Are Eating
Parents work hard to make sure their kids are eating healthy by cooking meals at home when possible, reading labels and limiting the unhealthy snacks they eat. Unfortunately, labels don't always give you a good picture of what's in your kids' food and it's sometimes necessary to dig a little deeper. 
It's easier to help your kids make good choices at home, but packing healthy lunches – or making sure they're getting good food from the cafeteria – can be more challenging. Convenience is perhaps the most important thing when it comes to planning and packing your kids' lunches. Easy-to-make or even pre-made foods are often easier for cafeterias to make as well when it comes to serving large quantities. Many foods are convenient because they're processed and individually packaged, but they're not necessarily the healthiest choice. Luckily it's possible to make lunches quick and easy without sacrificing healthiness. Here are four things in food that you may want to learn more about.   
Added Sugar
It's obvious that candy and soda are both filled with sugar, and avoiding them is a good place to start. However, sugar hides in hundreds of unexpected places and your kids (and you) are likely eating more of it than you realize. Like other foods, sugar is fine in moderation. It's very difficult to cut down on sugar, especially since it goes by nearly 60 different names on ingredient labels. It also doesn't help that many "healthy" foods are actually packed with sugar such as cereal, ketchup, dried fruit and fruit juice.
Keep in mind that kids should only have about 3 teaspoons (12 grams) of sugar each day. To cut down on sugar, start with sugary drinks including fruit juices. It can be helpful to learn the different names for sugar to look out for on ingredient labels as well. Typically, anything that ends in "ose" is a sugar, such as fructose, dextrose and sucrose. Sugar can also come in the form of beet sugar, date sugar and a variety of syrups.
GMOs
A lot of controversy exists around whether genetically modified organisms (GMOs) are bad for us. Research in the U.S. hasn't declared GMOs to be harmful, meaning that they're still allowed in the U.S. However, many people are still skeptical of GMOs. Although they're considered safe, many consumers avoid them due to the lack of research and the fact that GMOs lead to more overall pesticide usage.
GMO labeling is not mandatory in the U.S., making it hard for concerned shoppers. Luckily, if you do care about GMOs, many brands participate voluntarily in the Non-GMO Project Verification campaign. Companies that participate place a Non-GMO Verification logo on their GMO-free products, making it easier to choose. Certified organic foods are also GMO-free. Organic or GMO-free options might not be common in cafeterias, but plenty of convenient snacks are available if you pack your kids' lunches.
Trans Fats
Fortunately, companies are required to phase out trans-fat from their products over the next three years. Trans-fats mainly come from hydrogenated oils, partially hydrogenated oils and refined oils such as canola oil and vegetable oil. Although trans-fats are currently being phased out, it is possible for lobbyists to slip in a loop hole that may allow companies to include trace amounts of trans-fat that doesn't need to be listed on the label.
If trace amounts of trans-fats are still allowed in the future, it is possible to find them even if they aren't listed on the nutrition facts. Seeing the word "hydrogenated" in the ingredient list means that trans-fats are hiding in your food.
BPA
Bisphenol A, or BPA, is commonly used in food can linings. A handful of brands have changed their can linings, but many others including some major brands continue to use BPA. BPA can leach into the food in the can. In the body, BPA acts as a synthetic estrogen, which can disrupt the hormone system and lead to a variety of problems.
Limiting your exposure to BPA is possible if you know which brands to avoid and become familiar with the other sources of BPA. Many plastic products are also made with BPA. Switching to foods in glass jars and using a stainless steel or glass water bottle is a great way to limit your kids' exposure to BPA.
Donate Your Car To Benefit Local Kids
If you're looking for a way to give back to kids in your community, consider making a car donation to Wheels For Wishes benefiting local Make-A-Wish chapters. Your car donation is tax deductible and you receive free towing. Not only that, the proceeds of your donation will be donated to your local chapter of Make-A-Wish to help them grant more wishes.
To donate your car, please call us at 1-855-278-9474 or fill out an online car donation form. Each donation helps make a difference in the life of a local child.