2017 Fashion With A Passion San Diego
Posted in
Donate Car News
, Friday, March 3, 2017 Last modified: Tuesday, March 3, 2020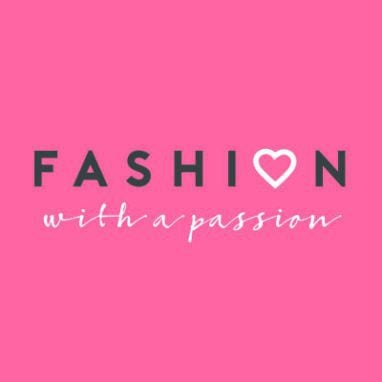 Do you love fashion? If so, don't miss Fashion With A Passion, benefiting Make-A-Wish San Diego. The event will take place Saturday, March 25 from 11 a.m. to 3:30 p.m., at the Fashion Institute of Design and Merchandising in San Diego. Grab a friend, and get ready to shop, swap, watch a fashion show and enjoy delicious wine and food.
Tickets
General Admission: Includes admission, food, beverages and Swag Bag. You get all this for $40 if you pre-register by March 23; if not, tickets are available at the door for $55 per person.
VIP Tickets: Includes complimentary parking, admission, reserved seating for the fashion show, Swag Bag with a special gift, and a private champagne reception with a "Wish Kid" and her family on a different day late this spring.
What The Event Will Entail 
Delightful food and wine.
Exceptional Vendor Village where you will be able to shop from a variety of boutiques.
Chat with make-up artists and jewelry designers.
Take part in a fun fashion swap.
Watch a fantastic fashion show.
Try your luck placing your name in fun raffles and a silent action.
Fashion Swap
This unique opportunity allows you to swap you high-end clothing with someone else's items. The rules and procedures are as follows:
Check in your gently used swap items (up to 5) at the check in desk from 11 a.m. to 12 p.m. Your name will then be entered into a drawing for order of admission for the first round of the swap.
You will receive a ticket for each item that you check in.
Swap preview at 12:15 to 12:45 p.m.
The swap will begin at 2 p.m. and only those who bring items to swap are allowed to participate. Those who choose not to can participate in other activities going on.
Too Busy Being A Fashionista 
If you get too caught up shopping and run out of time for the event, there is still a way you can help Make-A-Wish Sand Diego grant wishes. If you notice while you are doing your spring cleaning that you have a vehicle such as an ATV, car, boat, or RV that you no longer use, you can donate it to Wheels For Wishes benefiting Make-A-Wish Sand Diego. Don't go through the hassle trying to sell you vehicle, give us a call at 1-855-278-9474 or fill out our car donation form. It is as easy as that! Once you are finished you will receive a call from us within 24 hours to schedule the best time to pick up the vehicle. Take ease in knowing your vehicle will help grant a child's wish in San Diego.

Back to Blog