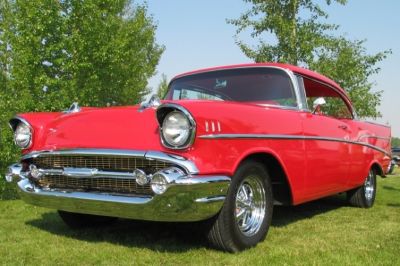 2017 Arizona Concours d'Elegance
Vroom, vroom! What are you doing January 15-16? If you are in the Phoenix, Az. area you will not want to miss this three day car event! It will be held at the historic Biltmore Resort (2701 East Arizona Biltmore Circle, Phoenix, Az.) All proceeds go to Make-A-Wish Arizona.
Event Schedule
The schedule is jam packed full of different activities and events to enjoy.
Day one: Three panel discussion
10 -11:30 a.m. Phoenix Automotive Press Association Auction Week Preview: A discussion about the collector car market and the upcoming week's auction
12-1:30 p.m. Legends, Pioneer Woman in Racing: Moderated by former race car driver Lyn St. James and featuring special guests, historical artifacts and captivating stories that have been rarely told
2- 3:30 p.m. Driven, The passion driving race team owners: One discussion you will not want to miss moderated by Lyn St. James and includes featured guests Chip Ganassi and Bobby Rahal
Day two: 90 magnificent cars competing for best in show
This day begins at 9 a.m. with vintage automobiles from all around the world competing on the lawns of the historic Frank Lloyd Wright, Biltmore Hotel. The setting for this event couldn't be any more perfect. It features a walk around the lawns and you can view the pristine vehicles until 4 p.m.
Day three: Tour and open to the public car show.
For Concours entrants the day starts at 8 a.m. where they get to go for a drive touring scenic vistas and private collections ending at 2 p.m. From 11:30a.m. to 2 p.m., the public is able to view the Arizona Tour d'Elegance cars in Old Town Scottsdale.
Tickets
Saturday:
$60 per person in advance and will include all three panel discussions
Sunday:
$80 per person in advance and children 12 and under are free with ticket holder.
$100 per person at the door of event.
How You Can Help
If you can't make the event, or want to help Make-A-Wish Arizona in a big way, we have a great opportunity for you! If you have a vehicle new or old that you no longer need you can donate it to Wheels For Wishes, befitting Make-A-Wish Arizona. Our donation program will pick up your vehicle for free from almost anywhere in Arizona and in return you will receive a tax deduction for your vehicle. If you would like to clear up space today you can call us at 1-855-278-9474 or fill out our online donation form. You will receive a phone call within 24 hours from one of our representatives to set up the best time to pick up your vehicle. Don't wait any longer--help a child in Arizona today!