Support Make-A-Wish Iowa At The Riverbend Gala
Posted in
Donate Car News
, Friday, January 9, 2015 Last modified: Friday, March 6, 2020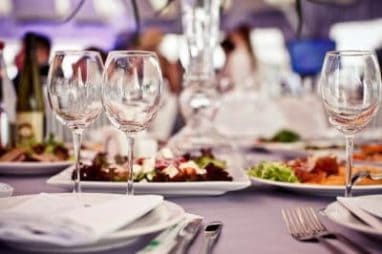 Make-A-Wish Iowa currently grants a wish every other day, and you can help them keep up that amazing progress by attending the 2015 Riverbend Gala on Feb. 7. The gala takes place at the Waterfront Convention Center in Bettendorf and the theme this year is "Winter Wonderland." You won't want to miss it!
A Fun Evening From Start To Finish
The gala begins at 5:30 p.m. with cocktails and a great silent auction. You'll have plenty of time to peruse the auction items, socialize and enjoy great cocktails. Following cocktail hour, dinner starts at 7:30 and is accompanied by a program and live auction. After dinner, end your evening right with a DJ and dancing into the night. Attire for the Gala is black-tie optional.
Tickets And Sponsorship
Tickets for the Riverbend Gala are $90 per person. If you have a large party, a table of eight may be best for you. A reserved table for eight is $700. If you have specific a seating request, simply contact Paula Cockrell. All of the proceeds from your ticket go to Make-A-Wish Iowa, helping them to grant more wishes for children all over Iowa.
If you can't attend, you can support the event in other ways. You may be interested in sponsoring the event or simply making a general donation. You'll feel great knowing all of the proceeds go to Make-A-Wish Iowa. Donations can be made here, or you may contact Deanna Woodall for more information on the event, making a donation or sponsoring the event.
Attending The Gala Helps Make-A-Wish Iowa Do Great Things
The gala is sure to be a fun and memorable evening for everyone involved. The best part, though, is that your attendance will help Make-A-Wish Iowa grant more wishes for children with critical illnesses. A wish gives a child wonderful memories that last a lifetime and provide hope, strength and joy during a time when they need it most. You can be a part of that at the Riverbend Gala and in many other ways.
Donate A Car To Help Make-A-Wish Iowa
One of the ways you can help more wishes come true is to make a car donation to Wheels For Wishes benefiting Make-A-Wish Iowa. Your car donation is tax deductible and we will even come pick up your vehicle for free. Wheels For Wishes accepts cars, trucks, boats, RVS and motorcycles and turns them into wishes for kids right here in Iowa.
If you have a vehicle you no longer need, turn it into so much more by donating it. Simply give us a call at 1-855-278-9474 or fill out our easy online car donation form. Donating only takes a moment of your time. With your car donation, you can be the reason a child smiles today! 

Back to Blog