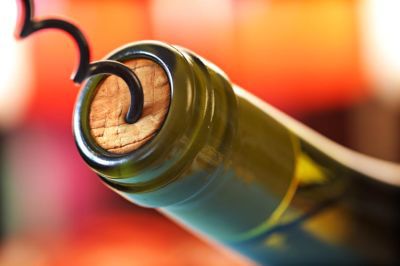 Light Up A Child's World At The 18th Annual Make-A-Wish Gala
Make-A-Wish Northeast New York has granted nearly 1,600 wishes over the past 29 years. You can help celebrate their impact of all these wonderful wishes at the 18th Annual Gala for Make-A-Wish. This year's theme is "Wishes Light the World." Make-A-Wish Northeast New York plans to grant 100 wishes this year, and you can help by attending the gala.
Don't Miss An Inspiring Evening
The gala takes place in Saratoga Springs on March 19 at the Hall of Springs (108 Avenue of the Pines) from 6-11 p.m. Tickets are available for $160 each. Purchase your tickets on the event website, or by calling Make-A-Wish Northeast New York at 518-456-9474. On March 19, come to the gala in your best black tie attire.
Attendees will enjoy live music from the band Grand Central Station, as well as a great live and silent auction. The auctions will be filled with unique and exciting items. One of the most exciting items up for bid is a vacation package for a week-long stay at Casa Piazza. This resort is a fully-staffed 5-bedroom villa on Mexico's Pacific Riviera that sleeps up to 12 people. When you attend the gala, you'll have the chance to bid on the villa vacation package as well as many other great items.
Most importantly, Wish Kids and Teens will share their stories at the gala, making it an inspiring event for all who attend. Wish Stories are a great reminder of how important Make-A-Wish Northeast New York is in so many lives.
Support Make-A-Wish Northeast New York This March
Attending the gala is a great way to help Make-A-Wish Northeast New York reach their wish-granting goal this year. If you are unable to attend, there are many other ways for you to support your local Make-A-Wish!
Those who would like to support the gala without attending can make a donation on the event website for any amount. If you are attending, you also have the option of making an additional donation while purchasing your tickets. All of the event proceeds and donations will go towards granting more wishes.
Donate Your Vehicle To Help Make-A-Wish Northeast New York
Another great way you can support your local Make-A-Wish is by donating your unwanted vehicle to Wheels For Wishes, benefiting Make-A-Wish Northeast New York. We accept nearly all vehicles, from all over New York, and turn them into funding for more local wishes! You can donate your car any day of the year by calling 1-855-278-9474 or filling out an online car donation form.
We offer free towing and a great tax deduction for your donation. If you have an unwanted car, truck, boat, RV or motorcycle and want to put it to good use, donate it today!