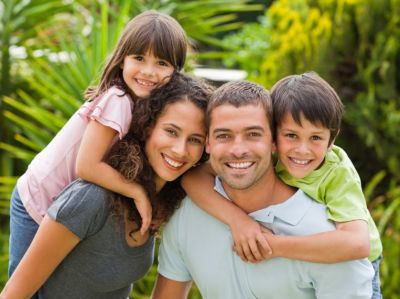 16 Memorable Activities For Father's Day 2016
Father's Day is an important time to do something together, whether it's just dad and the kids or the whole family. Rather than buying a gift, which can be a challenge, get creative with an activity for the day instead. No matter what your dad is in to, you can find something he'll love to do from this list of ideas that doesn't involve golfing, fishing or neckties!
Get Outside
June weather is perfect for outdoor activities. If it's going to be a nice day, don't waste it inside on Father's Day!
Go camping where your dad camped as a kid. A lot of people have campgrounds their family always went to over the summer. If your dad has a nostalgic camping spot, take him there on Father's Day weekend and let him relive the good memories.
Race go-karts at a local track. For adventurous kids, nothing is more fun than speeding around a track in a friendly competition with dad.
Sign up for a round of paintball. If your dad is in a competitive mood, take him to a paintball field and pit the generations against one another for a fun afternoon.
Have a water balloon fight. If your dad is willing to let out his inner-child, fill up some water balloons and have a battle in the backyard. 
Head to the waterpark. If the day is extra-hot, a waterpark is the perfect place to go. 
Make giant bubbles in the backyard. Grab a recipe for super-bubble solution and see who can blow the biggest bubble.
Take In A Local Event
For a more structured activity outside, see if there are any local events your dad would be interested in. Here are a few ideas:
Go to a car show in the area. A passion for old cars is something a lot of dads and kids share. If you're not into cars but your dad is, maybe he can show you why they're cool.
Take your dad to a concert. Plenty of cities hold concerts in the park throughout the summer. See if a performance is taking place near you on Father's Day. You might even discover a local musician you've never heard of before.
Go back to the past at a war reenactment. History buff dads would love to go to a Civil War or Revolutionary War reenactment. History might seem boring to a lot of kids, but reenactments are usually so fun that you don't realize you're learning in the process.   
Attend an outdoor movie in a park. Cities around the country play movies on summer evenings. Grab a snack and some bug spray and enjoy a movie outdoors with your dad.
Plan Rainy Day Activities
You never know what the day will hold when it comes to weather. If it's not nice out, there are plenty of fun indoor backup plans you can make.
Go to the museum together. If your dad is into history, art, technology or natural history, you can probably find a museum he'd love to go to.
Head to the movies for a family feature or spy comedy. Depending on the kids' ages, there are two fun movies opening just before Father's Day you may want to go to. Finding Dory, best for families with younger kids, and Central Intelligence, better for older teens, are both coming out June 17.
Play laser tag. Nothing will make your dad feel like a kid again more than a round of laser tag.
Give Back To Others
On top of outdoor activities and rainy day back-up plans, you can finish the day off by giving back to others on Father's Day.
Get involved by volunteering with a local organization. Making meals, building houses or cleaning up a local park are all great ways to make a difference in your community.
Help yourself and others by donating a car. If it's time to upgrade to a new vehicle or get rid of the old car taking up space in the garage, Wheels For Wishes is a great option! We make it easy to donate a car in just a few minutes so you can enjoy the rest of Father's Day together. Just call 1-855-278-9474 or donate online. We take care of all the details. You get a great tax deduction and your donation will help children in your community!