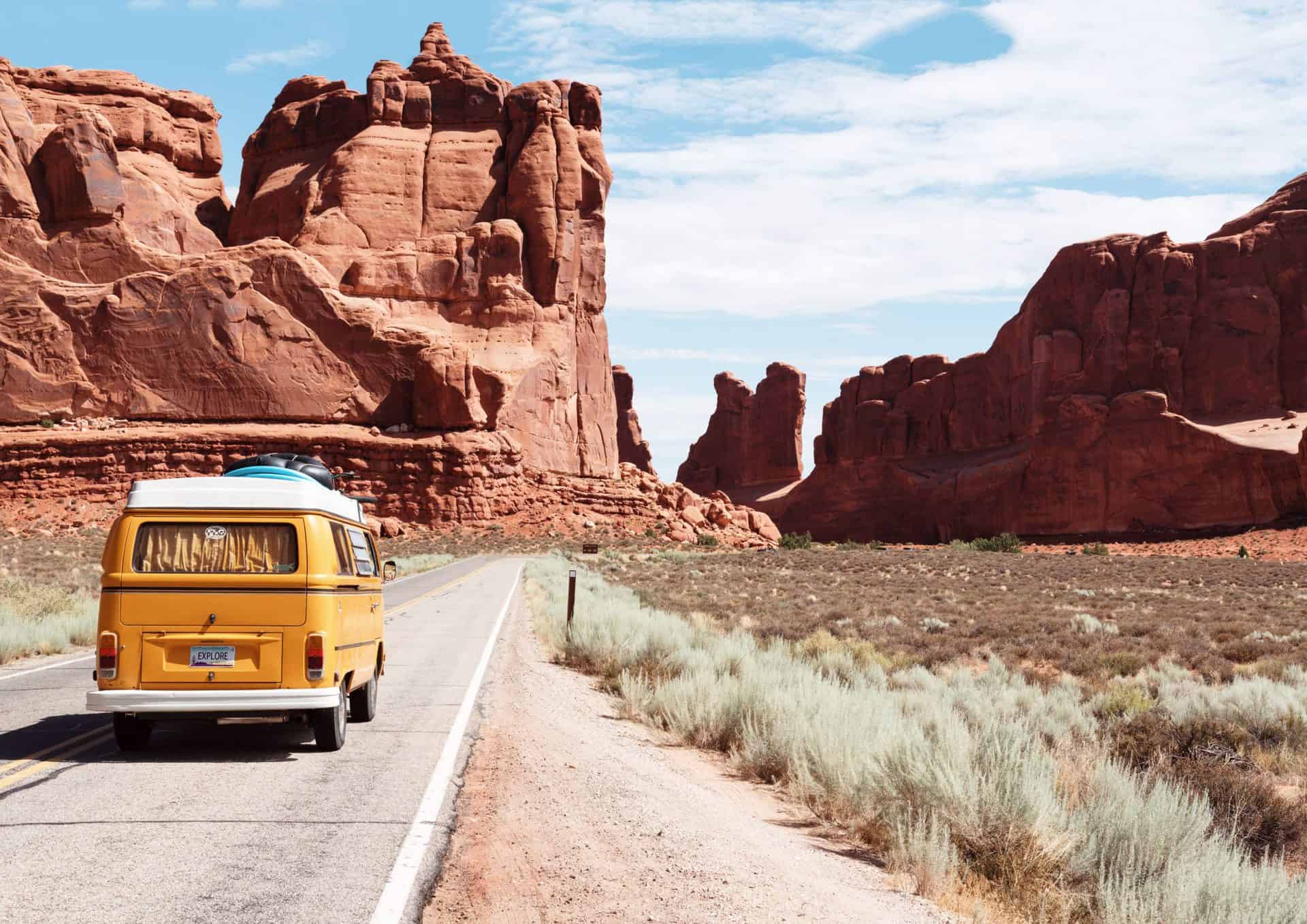 13 Road Trip Games For Kids
Going on a road trip with the whole family? We have just what you need! These road trip games will help pass the time and encourage family fun. Most of these are free, none involve screens, and they all exercise the brain!
Road Trip Games With No Materials Required
These games don't require any materials! All you need is observation and creativity!
1. Alphabet Game: Try to find every letter of the alphabet in order outside your car. Your kids can find the letters on road signs, license plates, billboards, etc. Most letters in the beginning are easy to find. Those will get your kids hooked. Letters like Q and Z will make the game last longer!
Is the game going by too fast? You can also add difficulty by requiring the letters to start the word.
2. Animal Game: There are a few fun ways to play this family-friendly driving game. Name an animal that starts with A. The next kid names an animal that starts with B. You go in order through the alphabet and back again. Start over when someone takes longer than five seconds.
There's another fun way to play that keeps the brain active. Say an animal, and the next person has to say an animal starting with the last letter of the previous animal. For example: Shark, Kangaroo, Owl, Leopard, etc.
3. I Spy: This game is a classic for a reason. Playing in the car adds a fun timely element to the game. Pick something on the road and say one detail about it. For example, "I spy something red". First person to guess what you spy gets to pick the next thing to guess.
4. License Plate Game: Try to find a license plate from every state! Either play as a team or individuals. If you play as individuals, no repeating plates. Every state gets a point. Try to beat your high score on the way back home! You can even try to best yourself on the next road trip.
Buy These Family Games Before Your Road Trip
Pick up these games when you're buying snacks for the road! These will keep your kids occupied, and they may even spark collaboration.
5. Mad Libs: Mad Libs are a fun and sneaky way to teach your kids. While they're filling in silly nouns and adjectives, they're learning the difference! You'll get laughs on the road and pass the time. Check out these free printables.
6. Crossword Puzzle: Crossword puzzles are an effective way to pass the time. Plus, they keep brains active for your kids. When they can't find one, the whole car can collaborate to solve the answer. Here's a free crossword puzzle printout.
7. Word Find: Word finds are another great way to exercise the brain. Picking out words can also help train the eye for the alphabet game or eye spy! Here are some free word searches to print.
8. Sudoku: For a more advanced game, try a sudoku word book. This math game has a wide range of difficulty levels. These can be very time-consuming and satisfying to solve. Your kids get a cognitive workout while the drive time passes. Check out these free sudoku prints.
9. Coggy: Unlike the other purchase options, Coggy isn't a workbook. It's a toy puzzle that is satisfying to hold, maneuver and solve. Coggy is 16 connected cogs. It comes with 40 color-specific shapes to match. This will bend and train the brain in new ways. All this while keeping your kids entertained on the road. Here's where you can buy Coggy.
Pen And Paper Games On The Go
All you need for these games is a pen and paper!
10. Tic Tac Toe: This classic one on one game goes quickly! However, there will be many rematches. Plus, the set up is so simple that you can even play on a foggy window.
11. Spaceman: Spaceman is a familiar game with a new name. Come up with a word or phrase to guess. Draw an empty space for each letter of the word or phrase. Every time they guess the wrong letter, draw one component of a spaceship. By the time the guesser loses, you will have a UFO using a tractor beam on a spaceman.
When they guess correctly, fill in the letters in the appropriate spot. They win by filling out the whole word or phrase before the spaceship drawing is complete. Here's a more detailed guide on how to place Spaceman.
12. Dots And Boxes: Dots and boxes is another one on one game. It can last for hours of fun. It's easy to learn and you can play on a small or large scale. Here's how to play:
Draw a grid of dots
Each player can connect two dots with one horizontal or vertical line.
When you finish a one by one box, you initial inside, get one point, and you get to go again.
The person with the most boxes wins.
Here's a video example of dots and boxes.
13. Sim: This game is very fun, fast to learn, and your kids could play it for a long time. All you need to play is paper and two different colored pencils. Here's how to play Sim:
To set up, draw a hexagon.
Take turns drawing from one point to another.
Avoid drawing any triangle with your color.
If your opponent notices that you have drawn a triangle of any kind or size, you lose. It has to be all your color.
Here's a video demonstrating Sim.  Sim is fun because even if you draw a triangle, you can still win because your opponent must notice it.
Benefit Local Kids With Your Family Road Trip
If you're thinking about getting a new vehicle for your road trip, consider donating the used, old or unwanted car to Wheels For Wishes. Wheels For Wishes is a car donation organization benefiting your local chapter of Make-A-Wish. Children facing critical illness receive a granted wish with the help of your generous donation. Plus, you get perks like these:
Convenient free towing: We come to you and tow your vehicle for free.
Tax deduction: Your donation earns you a great tax deduction. It pays to donate!
Help children in your community: Your generous donation helps to grant wishes for local kids who really need it!
Donate today by calling 1-855-278-9474 or by filling out our easy online donation form.