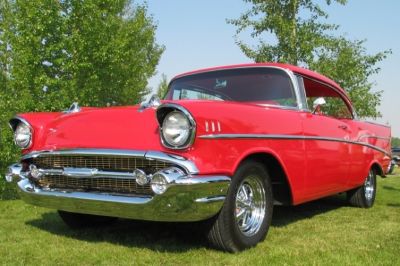 15 Facts You Didn't Know About Cars
Cars are a big part of our lives. Whether you own a car or not, traffic, pollution, car accidents or all of the above probably have affected you at some point. Because of this, you probably know the essentials about cars. However, even if you are a mechanic, you probably didn't know all of these awesome, random facts about cars:
Most best-selling cars in America use fake, digital engine noise using speakers.
Volvo gave the design for the modern seatbelt to other car makers for free for safety's sake.
Cars were viewed as an environmental-friendly alternative to horses—they caused pollution with their feces.
65 percent of the world drives on the right side of the road.
On average, Bugatti customers own 84 cars, 3 jets and one yacht each.
Cars have 30,000 parts on average.
Americans spend 38 hours a year in traffic as an average.
In Los Angeles, there are fewer people than cars.
Ralph Teetor, inventor of cruise control, was blind.
Your car, on average, will spend 95 percent of its running existence parked.
In Los Angeles County, 14 percent of the land is covered by parked cars.
People who drive Hummers get five times more tickets than everyone else.
It is suspected that Adolph Hitler was involved in the original design and planning of the Volkswagen Beetle after he ordered Ferdinand Porsche to build a people's car (Volkswagen in German).  
Some of the first cars on the road were steered by a joystick rather than a wheel.
Old, unwanted cars can be transformed into wishes.
Did that last fact seem impossible to you? It's not! In fact, using the best car donation organization, Wheels For Wishes, donors have transformed their unwanted cars into about 13,218 wishes for local children with critical illnesses.
Want another fun fact? Because Wheels For Wishes, benefiting Make-A-Wish, is a nonprofit 501(c)(3) car donation organization, you get a 100 percent tax-deductible receipt! Plus, we make the whole process easy with free pick up that comes to you!
That old, unwanted car sitting in your driveway or garage can turn into a dream come true for a child who is really in need for a life-changing experience. All you need to do is call 1-855-278-9474 or fill out an online car donation form. Your donation will change lives, clear up some much-needed space and earn you a terrific tax deduction!