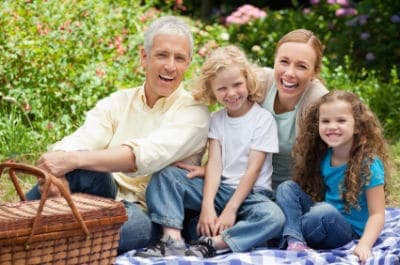 11 Things You Can Do On A Budget To Make Your Parents Feel Appreciated
In 2017, Parents' Day is celebrated on July 23. Like Mother's Day and Father's Day, Parents' Day recognizes, uplifts and supports the important role of parents with a national day of celebration. With both Mother's Day and Father's Day occurring in the previous months, it might be difficult to plan a new and unique day with your parents. Don't worry—if you do these 11 practical things for your parents, they will really feel appreciated. You don't have to spend much to have a special day with your parents.
1.   Commit Your Day
Whether you live at home, or you are just coming to visit, intentionally committing the day to your parents shows that you want to spend time with them. The knowledge that you will have all day to spend time together will be a relaxing backdrop to the day that your parents will truly appreciate. 
2. Breakfast In Bed
This special ritual is cliché for a reason. Showing up early, putting in the time to make breakfast and serving it before your parents have done any work for the day shows that you can understand all of the times they had breakfast ready for you in the morning as you were growing up. Having them wake up happy sets the tone for a really special day. 
3. Handwritten Card
To go along with breakfast, craft a note to your parents telling them about all the positive things they did for you. The important roles of parents can sometimes feel unnoticed, so showing that you recognize those traits will go a long way. 
4. Homemade Gift
After they read your homemade card, present them with a meaningful gift such as a scrapbook filled with family pictures, which is an excellent nostalgic way to relive memories and all the effort that your parents went through for the fun times. If you have a lot of home videos on VHS you can get them made into DVDs so your parents can watch them with ease.
5. Picnic Lunch
There are many great picnic ideas you can try while you enjoy the summer sun with your parents. At this point, your parents will be stunned at how much you had planned for them, and it's only lunch time. 
6-8. Clean Their House, Wash Their Car And Mow Their Lawn
The timing of these three steps depends on you and your parents. If you have time in the morning, your parents can wake up to the great feeling of having nothing to do. However, some parents might prefer to do these things with you after lunch. There is something special about everything being clean and tidy, and your parents will really appreciate it. 
9. Cook Dinner
Try cooking something healthy for your parents that you always hated as a kid. This will make for some laughs, and it will show how they even had a positive influence on the way you eat. 
10. Play Games
Whether your family plays cards or board games, set something up at the kitchen table right after dinner. Playing games is a great way to socialize and catch up. Ask your parents about their lives just as much as they ask about yours, and that will be the perfect way to end the night with your parents feeling appreciated. 
11. Donate Your Vehicle Together
A great way to show your parents appreciation is to show them how well they have inspired you as role models. Generously donating your unwanted car, boat, RV or motorcycle to Wheels For Wishes will benefit local chapters of Make-A-Wish. Wheels For Wishes is a nonprofit 501(c)(3) organization, so your donation is fully tax deductible!
On top of the huge positive effect that your donation will have on a local child, you will also save time, space and the hassle of selling or getting rid of your car. Wheels For Wishes comes to you and towing is free. So find your local chapter, and either fill out an online donation form or call 1-855-278-9474. This whole day with your parents will make for a priceless memory.