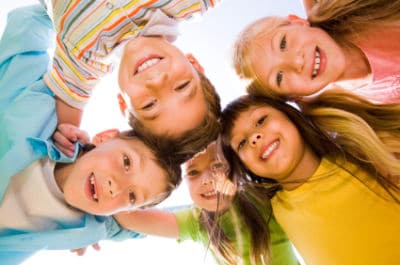 11 Reasons To Be Thankful For Make-A-Wish
If giving back to the community is on your list of New Year's resolutions, Make-A-Wish might be the perfect charity for you to support. Make-A-Wish grants the wishes of local children between the ages of 2 ½ and 18 who are battling critical illnesses. If you are still not convinced that Make-A-Wish is the charity for you, a recent Wish Nation blog post published by a Make-A-Wish blogger might be all the persuasion you need.  
11 Reasons Why You Should Support Make-A-Wish
Make-A-Wish is an organization that you can feel great about supporting. Make-A-Wish grants the wishes of deserving children during difficult times in their lives who wish to have their greatest wishes granted. Children typically wish to take a dream vacation, meet a celebrity or public figure, go on a shopping spree, or they wish to be someone for a day, such as a police officer. Wish Kids also tend to want to help others in need.
Make-A-Wish blogger Trevor published an article titled "11 Reasons I Am Thankful For Make-A-Wish" and here is what he has to say about the wonderful organization:
Make-A-Wish helps families in need and works to bring hope, strength, and joy back into the lives of families who have been affected by a serious medical condition.

Make-A-Wish is filled with kind and generous people who truly care about making a difference.

Make-A-Wish is dedicated to helping others, and donates 75 cents of every dollar to wishes and wish-related programs.

Even during the holiday months when the little things in life seem to fall behind, Make-A-Wish is still working just as hard to grant wishes for local children!

Make-A-Wish helps a wide variety of children and families, regardless of their backgrounds and situations.

Make-A-Wish has granted wishes for over 250,000 children.

Make-A-Wish proves that anything is possible when you have a dedicated group of people who are willing to offer hope and strength to others.

Wish Kids help to bring out the best in their communities. Their stories are an inspiration to all.

When a child has their wish granted, it brings joy to everyone involved in the wish-granting process, even those who donated to Make-A-Wish and made the wish possible.

Wishes help children to feel positive and strong during a difficult time in their life.

Make-A-Wish is thankful for the children who wish to have their wishes granted. Wish Kids inspire the Make-A-Wish staff, volunteers, and interns. Wish Kids are inspirational!
Ready To Give Back?
If you're finally convinced that Make-A-Wish is an organization worth supporting, please donate your car to Wheels For Wishes, benefiting Make-A-Wish. Your tax-deductible car donation helps to grant the wishes of local children in your community. Plus, you receive free pick-up or towing of your vehicle, whether the vehicle runs or not. Get rid of an unwanted vehicle in an easy and hassle-free way while also helping to grant a wish for a local child. Your car donation makes a difference in the life of a child, and supports an amazing organization.
To donate, please call 1-855-278-9474 or fill out an online donation form.  
If you have a child in the family who is battling a critical illness, please refer them to Make-A-Wish and maybe they will have their wish granted, too! Donate your car today and turn your vehicle into something so much more.