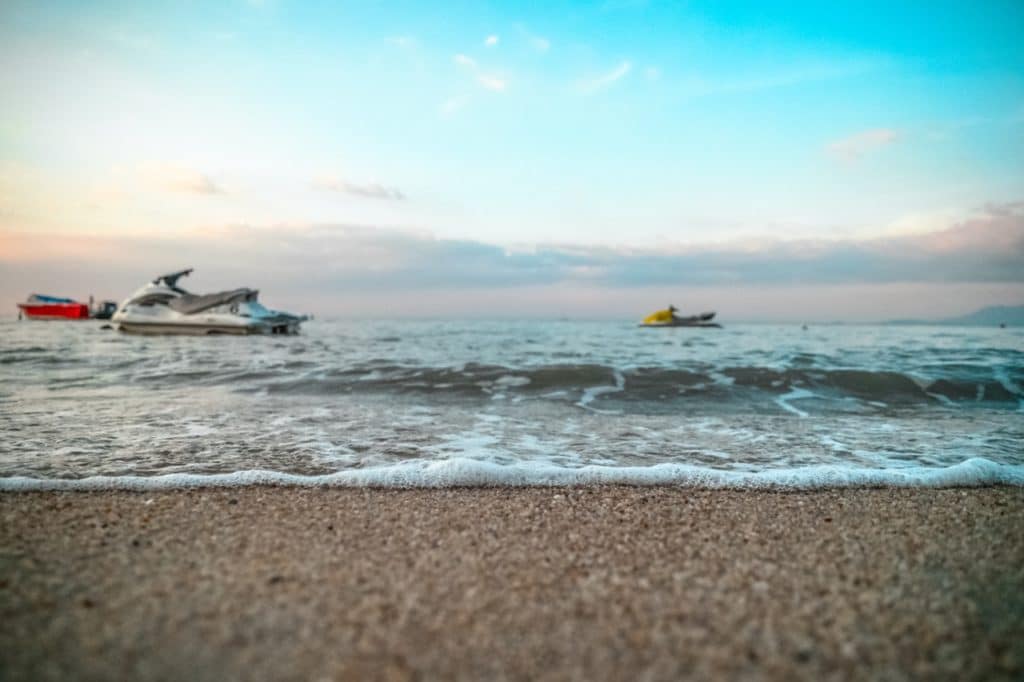 11 Boat And Personal Water Craft Safety Tips
Summer is almost here! If you are lucky enough to have a boat or personal watercraft (PWC), you are probably taking them out of storage and getting them ready for boat season. If you just bought a boat or PWC and aren't sure what the rules of the water are, most states have boating laws and rules listed on the DNR website. Make sure to read these and be familiar with them before driving. Here are a few basic things you need to know when you are driving on the water:
Boat Tips
Make sure you have enough life jackets for everyone in the boat. Some states require children 10 years and younger to wear a life jacket while the watercraft is in motion.
Check your boat fire extinguisher to make sure it is not expired or damaged. You never know when a problem will occur!
When driving at night, between sunset and sunrise, make sure the red and green lights in the front of the boat are on and the white light is on in the back of the boat. This is a good thing to check when taking the boat out of storage. Wires can come loose or sometimes animals get into the boat and chew on the wires. If you check before you put the boat in the water, this will save you the hassle of taking the boat out of the water to get them fixed.
If you see a buoy with an orange diamond on it, this means danger. There could be rocks, rapids, dams, or a sandbar in the area. It is best to keep your distance when you see these buoys.
Most the time when out boating you are with friends and family having a good time. Most states have the same laws for driving under the influence both on water and roads. Make sure you are aware of the laws in your state so you don't get a violation for boating while impaired (BWI).
Keep a rope in your boat in case your engine quits or you are having so much fun you forget to check the gas. This way you can wave down a water patrol or a fellow boater to tow you to the boat launch or marina so you are able to get gas.
If you see someone getting pulled behind a boat or PWC, make sure you keep your distance. These boats have the right of way. If they have to turn or avoid another boat, it could cause an accident.
Personal Water Craft Tips
Anyone who is riding on a PWC must be wearing a life jacket.
Most states allow PWCs to be run between 9:30 a.m. to 1 hour before sunset.
PWCs allow you to do things like jump the wake of other boats. Make sure when doing this that you are a safe distance from the other boat. Most states require you to stay at least 150 feet from another watercraft.
If you love to feel the wind in your hair when zipping around the lake, make sure you don't just hold the throttle down and go. Be aware of people tubing, waterskiing, and wakeboarding. They fall often, and sometimes can be hard to see if there is a large wave in front of you.
Looking For Something New
If you take your boat or PWC out of storage and there is a problem that is costly to fix or if you are looking to upgrade, we can save you the hassle of trying to sell your boat or PWC. Wheels For Wishes benefiting your local Make-A-Wish doesn't take just cars and trucks. We also take boats, PWCs, trailers, ATVs and motorcycles.
Our donation process is fast and worry free. All you have to do is call us at 1-855-278-9474 or fill out our online donation form.  Next, you will receive a call from us within 24 hours of the next business day to schedule you vehicle pick-up. Lastly, when your vehicle is getting towed away you will receive your tax deductible receipt in the mail. So don't worry about trying to sell you vehicle. Go shopping today, worry free!