Your Car Donation Can Make Wishes Come True In Auburn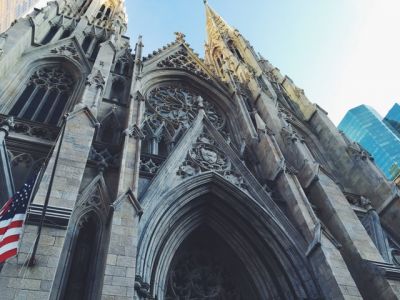 Wheels For Wishes is a vehicle donation program that benefits Make-A-Wish Central New York and turns cars, trucks, motorcycles, SUVs, RVs, and in most cases, even boats into wishes for children in central New York, such as Fleming, Ledyard, Seneca Falls, Lyons, and Geneva. You can be sure that your car donation will help a local child because all proceeds stay right here in central New York and help to grant the wishes of children you may already know somehow.
Since 2010, Wheels For Wishes has helped Make-A-Wish grant over 13,218 wishes nationwide including those of local Auburn kids. Children from Auburn and all over Central New York have benefited from generous donations and have had their dreams come true. You can contribute to the magic by simply donating your unwanted car! We make donating a car simple and hassle-free, and we take care of everything for you so you can just sit back and be proud of yourself for making such a smart and generous decision.
It Doesn't Get Better Than This! Our 100% Tax Deductible Program Offers You The Most For Your Donation
Car donation is easy and hassle-free, and it saves you time that you would otherwise spend listing and advertise your car, haggling over a sales price, and selling or trading it in. A car donation to Wheels For Wishes, benefiting Make-A-Wish Central New York makes for an ideal alternative to selling or trading in your car, and we'll make sure you get the highest tax deduction too. Donating your vehicle to Wheels For Wishes is the best way to go!
You will receive free pickup or towing of your vehicle, running or not. We'll pick it up anywhere in central New York, including Syracuse, Ithaca, and Oswego.
You get the maximum possible tax deduction for your charity car donation. Unlike many other vehicle donation services, we are a fully registered IRS 501(c)(3) Non-Profit Organization.
Car donation is the perfect alternative to selling or trading in your car.
You will enjoy the warm feeling of knowing your vehicle donation will help a child with a wish, right here in central New York.
Imagine What One Simple Act Of Kindness Can Do For An Auburn Child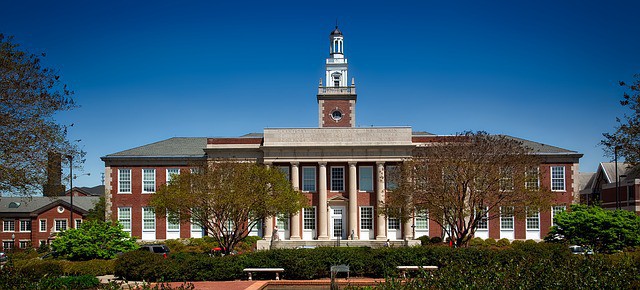 That used car of yours may not look like much, but to a child with a wish, it could mean a whole lot more. With so much to do in central New York, your generous donation can help Auburn children live their dreams. Plus, we make it easy to grant a wish for a local child. We'll do all the work for you.
By donating your car, proceeds from your vehicle donation go to Wheels For Wishes, a tax-exempt charity under section 501(c)(3) of the IRS Code, benefiting Make-A-Wish Central New York. With your help, a child could have the chance to explore all of the excitement that Auburn has to offer, starting with an opportunity to see their favorite hometown sports team play. Maybe a child would love to watch an Auburn Doubledays game at Falcon Park while snacking on Cracker Jacks and cheering on their favorite sports team. A Wish Kid could even get a chance to meet the team!
Kids love learning about history, and a trip to the Finger Lakes Drive-In Theater can give them a look at what the 1940's were like when Drive-In Theaters were so popular! Plus, kids and adults alike will love an opportunity to enjoy a movie or two under the stars.
For a more hands-on experience, perhaps a child would prefer a full day of fun with Go-Karts, arcade games, and mini golf at Harris Hill Amusements. Whatever a child wishes for, Wheels For Wishes can help to make it happen. However, your car donation is needed!
Three Steps To Turn Wheels Into Wishes For Auburn Kids
Helping to grant wishes is easy, and your car donation can allow a child to explore what Auburn has to offer, or maybe even somewhere across the country if that's what a child wishes for. All you need to do is donate your car! Just give us a quick call and we'll handle the rest.
Call us at 1-855-278-9474 or simply fill out our vehicle donation form. Our experienced vehicle donation representatives are ready to help you at any time.
Within 24 hours of the next business day, we will contact you to schedule your free vehicle pick up! At no cost to you, we tow all vehicles, anywhere in central New York.
Finally, we'll mail out your tax-deductible receipt that you can save and deduct from your taxes at the end of the year. Any donations we receive online before midnight on Dec. 31 count for that tax year, so there's never been a better time than now to donate a car.
You can be the one responsible for helping to make an Auburn child's wish come true. The chance for children to live their dreams is sitting in your driveway, and all you need to do is donate it!
Donate A Car Anywhere Else In New York
Receive free pick-up of nearly any vehicle in Suffolk County, The Bronx, Brooklyn, Queens, Manhattan, Kingsbridge, Staten Island, Brookhaven, Bohemia, Upper West Side, East Hampton, Smithtown, Park Slope, Williamsburg, Bay Ridge, Roosevelt Island, Ridgewood, Astoria, Fordham, Riverdale, New Springville, Huguenot, Carnegie Hill, West Brighton, all of Western New York State, the Long Island, Ithaca, Auburn, Oswego, Syracuse, Yonkers, White Plains, Middletown, Mount Vernon, New Rochelle, Ramapo, Clarkstown, Haverstraw, Orange Town, Saratoga Springs, Schnectady, Troy, Rochester, Buffalo, and more!