Your Middletown Car Donation Can Help Make Children's Wishes Come True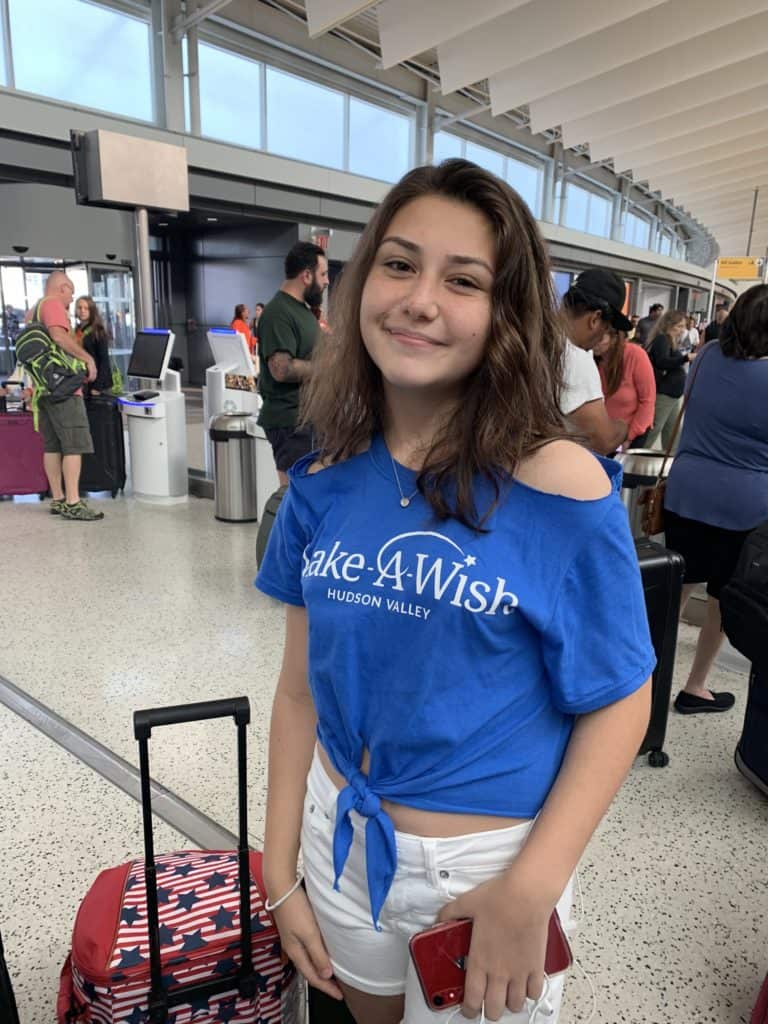 If you're looking for an easy alternative to buying or selling your car, look no further. Wheels For Wishes is a vehicle donation program benefiting Make-A-Wish® Hudson Valley. Our charity vehicle donation program helps turn cars, trucks, motorcycles, SUVs, RVs, and even boats in to wishes for children in the Middletown area and all over the great state of New York. Car donation is a great alternative to selling or trading in your vehicle. Best of all, our no hassle approach takes care of all the hard work for you.
Every child with a critical illness has at least one wish and Wheels For Wishes wants to make that wish come true. Wheels For Wishes benefits Make-A-Wish, helping to fulfill the wishes of children in Middletown, N.Y. If you were to say today, "I want to donate my car to a worthy cause," put Wheels For Wishes at the top of your list. Middletown is filled with children who are having their wishes fulfilled by loving and caring individuals.
This car donation program provides you with tax benefits. Donors receive a receipt and tax forms for their car donation to declare on the next year's tax forms.
Get Something Back When You Donate Your Car, Our 100% Tax Deductible Program Offers:
Free pick-up and towing of all vehicles, running or not, anywhere in New York including Yonkers.
Get the maximum possible tax deduction for your charity vehicle donation. Unlike many others we are a fully registered IRS 501(c)(3) Non-Profit Organization.
Our professional service makes the vehicle donation process simple and easy.
The knowledge that your vehicle will help a local child.

It is charitable sponsors and donors who help to make a difference in the lives of children with critical illnesses. Anyone wanting to donate a car can have it picked up for free. All car donations are accepted whether the vehicle is running or not.
Your car donation can help children enjoy a granted wish. With continued help and support from generous donors, Wheels For Wishes and Make-A-Wish will continue to make kids wishes come true.
Donate Almost Any White Plains Vehicle, Running Or Not:
Cars
Trucks
ATV's
Motorhomes
Trailers
Motorcycles
Jet-Skis
Watercraft
And More!
Three Easy Steps To Donate A Vehicle To Benefit Middletown Kids
We make the process as easy as possible whether donating on-line or by phone.
Start by giving us a call at 1-855-278-9474 or filling out our easy vehicle donation form. Our experienced vehicle donation representatives are available any time to help you with the donation process and answer any questions you might have.
Next, we'll contact you within 24 hours of the next business day to arrange for your vehicle pick up! We tow any vehicle, anywhere in New York, at no cost to you.
Finally, we'll mail out your tax deductible receipt. Save this and deduct it from your taxes at the end of the year. Any donations we receive on-line before 11:59 p.m. on Dec. 31 count for that tax year, so there's never been a better time than now to donate a car. Donate now!

Donate A Car Anywhere Else In New York
Receive free pick-up of nearly any vehicle in Suffolk County, The Bronx, Brooklyn, Queens, Manhattan, Kingsbridge, Staten Island, Brookhaven, Bohemia, Upper West Side, East Hampton, Smithtown, Park Slope, Williamsburg, Bay Ridge, Roosevelt Island, Ridgewood, Astoria, Fordham, Riverdale, New Springville, Huguenot, Carnegie Hill, West Brighton, all of Western New York State, the Long Island, Ithaca, Auburn, Oswego, Syracuse, Yonkers, White Plains, Middletown, Mount Vernon, New Rochelle, Ramapo, Clarkstown, Haverstraw, Orange Town, Saratoga Springs, Schnectady, Troy, Rochester, Buffalo, and more!