Donate A Car In St. Petersburg, FL To Help Make-A-Wish Kids
Wheels For Wishes is a vehicle donation program benefiting Make-A-Wish® Central and Northern Florida. Since 2010, Wheels For Wishes has donated $109 million, making dreams come true for over 13,218 kids.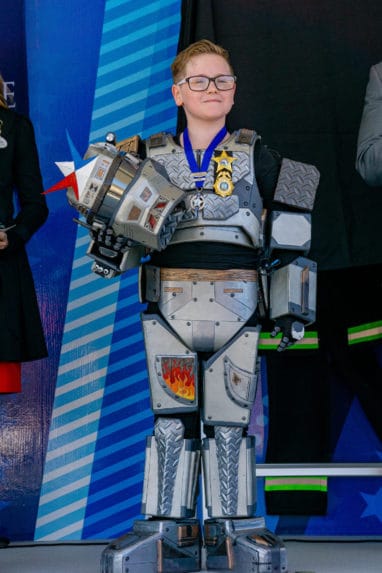 You can contribute to the dream-making just by donating your car, even if it doesn't run! Our charity vehicle donation program helps turns cars, trucks, motorcycles, SUVs, RVs, and even boats in to wishes for children in the St. Petersburg area and all over Florida.
Car donation is a convenient alternative to selling or trading in your vehicle, and it will benefit kids in St. Petersburg, Edgemoor, Meadowlawn, Gandy, Disston Heights, Gulfport, and more. Most importantly, we take care of all the hard work for you, so you can just sit back and be proud of your generous decision to help a local child.
Residents in St. Petersburg who want to donate a car need only one charity in mind, and that is Wheels For Wishes. There is no better place to donate a car!
Through a few simple steps, you can donate a car, or any other type of vehicle such as a boat, motorcycle, RV, or truck to benefit Make-A-Wish® Central and Northern Florida. Proceeds from the sale of a car donation benefit Make-A-Wish®, and help grant the wishes for children with critical illnesses.
In St. Petersburg, children have miles of beach nestled along the Gulf of Mexico to explore. One fun way to see the city in comfort is a ride on the St. Petersburg Trolley as it makes its way to The Pier, a landmark that has been around since 1914.
The view of the bay is exciting and boat rides are available so kids can explore the depths of the Pier Aquarium. With your auto donation, a day at The Pier is a reality for children and their families.
Get The Most Good For Your Vehicle Donation, Our 100% Tax Deductible Program Offers:
Free pick-up and towing of all vehicles, running or not, anywhere in Florida including Orlando, St. Petersburg, Tampa, Jacksonville, Tallahassee, Gainesville, Lakeland and more!
Get the maximum possible tax deduction for your charity vehicle donation. Unlike many others we are a fully registered IRS 501(c)(3) Non-Profit Organization.
Our professional service makes the vehicle donation process simple and easy.
The knowledge that your vehicle will help a St. Petersburg child.

Donating a car is easy and takes just a few minutes of your time. The donation form is conveniently available online and there is an area addressing the most often asked questions about donating.
If you prefer to talk directly to someone, our phone representatives are available every day at 1-855-278-9474 to answer your questions and assist you in the auto donation process.
Children have a variety of wishes and your car donation is the first step in making them come true. They can spend the day at the Great Explorations Children's Museum with interactive exhibits, an art studio with creative sculpting and weaving, an observation area with reptiles and arachnids and even a movie theater.
Older children can enjoy the exciting exhibits at the Florida International Museum with its permanent and touring exhibits or delve into the intriguing world of art at The Dali Museum.
St. Petersburg Car Donation Makes Wishes Possible For Central & Northern Florida
Your generous donation enables children to enjoy the fresh air and sunshine and ride the waves while taking a dolphin watch and shelling cruise from St. Pete Beach. If you want to help for making a wish come true, call and set up an appointment to have your vehicle towed or picked-up.
The vehicle will be sold and you will receive a receipt stating the amount for tax purposes.

It only takes a few minutes of your time to donate and that time is well spent when it means children can spend the day at the nearby Clearwater Marine Aquarium and see a variety of Florida aquatic species up close and personal. Children will also have the opportunity to visit Winter the dolphin who is a movie star with an inspiring story of courage. She is sure to put a smile on everyone's face.
Don't wait to make that call or to visit the website to donate a car to charity. Your donations will truly make a difference in the life of a child.
How To Donate A Car In St. Petersburg
We make the process as easy as possible whether donating on-line or by phone.
Start by giving us a call at 1-855-278-9474 or filling out our easy vehicle donation form. Our experienced vehicle donation representatives are available any time to help you with the donation process and answer any questions you might have.
Next, we'll contact you within 24 hours of the next business day to arrange for your vehicle pick up! We tow any vehicle, anywhere in Florida, at no cost to you.
Finally, we'll mail out your tax deductible receipt. Save this and deduct it from your taxes at the end of the year. Any donations we receive on-line before 12:00 A.M. January 1st count for that tax year, so there's never been a better time than now to donate a car.

Donate A Car Anywhere Else In Florida
Orlando, Saint Petersburg, Tampa, Jacksonville, Tallahassee, Gainesville, Lakeland, Miami, Hialeah, Miami Gardens, Fort Lauderdale, Hollywood, Port St. Lucie, Cape Coral, Naples, Bonita Springs