Donate Your Car In Lakeland; Benefiting Make-A-Wish Central & Northern Florida
Lakeland, Florida is home to a great community of people who care about children. Supporting great charities like Make-A-Wish is a great way to benefit children facing critical illness. Wheels For Wishes offers the generous people of Lakeland a great way to support Make-A-Wish: car donation.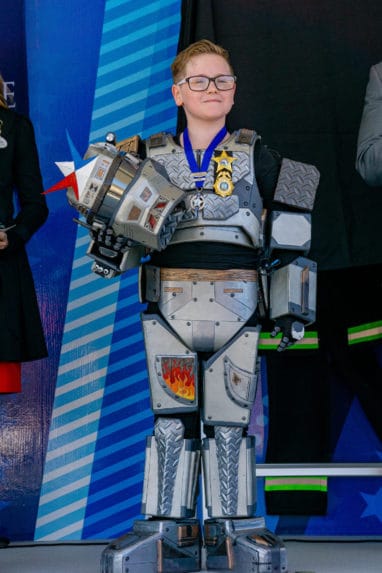 Donate A Vehicle In Lakeland To Help Make-A-Wish Children
Lakeland is a great place to be a kid. There are more than 35 named lakes in the city and much of the city's culture revolves around its many waterways.
Lakeland is also the home to Joker Marchant Stadium and the Lakeland Flying Tigers baseball team, as well as the spring training home of the Detroit Tigers.
There are also more than a half-dozen historic districts to see. But some kids won't ever get a chance to have these experiences because they are battling a critical illness.
With your help, Wheels For Wishes can help change that. Car donations to Wheels For Wishes benefiting Make-A-Wish Central and Northern Florida makes it possible for children with critical illnesses to have life-changing wishes granted.
Our charity vehicle donation program helps turn cars, trucks, motorcycles, SUVs, RVs, and even boats in to wishes for children in the Lakeland area and all over Florida. Car donation is a convenient alternative to selling or trading in your vehicle, and most importantly, we take care of all the hard work for you, so you can just sit back and be proud of your generous decision to help a local child.
You can contribute to the wish-making just by donating your car, even if it doesn't run!
Benefits Of Donating Your Car In Lakeland, FL
Free pick-up and towing of all vehicles, running or not, anywhere in Florida including Gainesville, Orlando, St. Petersburg, Tampa, Jacksonville, Tallahassee, Lakeland, and more!
Get the maximum possible tax deduction for your charity vehicle donation. Unlike many others we are a fully registered IRS 501(c)(3) nonprofit organization.
Our professional service makes the vehicle donation process simple and easy.
The knowledge that your vehicle will help a local child.
It's simple, really. We'll pick up your car at no cost to you and handle all the paperwork. You get a car donation tax deduction and the satisfaction of knowing you've added a huge burst of hope and joy to the lives of children.
You've Made 13,218 Wishes Come True With Your Lakeland Car Donations
Think about it next time you're out enjoying a park or beach or ball game or concert. You could be helping one of those children experience a wish come true. Give a child a chance to try something truly amazing. Say "I'm going to donate my car to Wheels For Wishes," and know you're giving these children the gift of hope.

The benefits are huge. At no cost or effort on your part through our car donation program, you'll get a tax deduction and save on insurance and upkeep. You'll also have the satisfaction of knowing that your generosity has infused new hope into the lives of children with critical illnesses. It's just one small step for you, but it can make a world of difference.
How Do I Donate A Car In Lakeland, FL?
We make the process as easy as possible whether donating online or by phone.
Start by giving us a call at 1-855-278-9474 or filling out our easy vehicle donation form. Our experienced vehicle donation representatives are available any time to help you with the donation process and answer any questions you might have.
Next, we'll contact you within 24 hours of the next business day to arrange for your vehicle pick up! We tow any vehicle, anywhere in Florida, at no cost to you.
Finally, we'll mail out your tax deductible receipt. Save this and deduct it from your taxes at the end of the year. Any donations we receive online before 11:59 p.m. on Dec. 31st count for that tax year, so there's never been a better time than now to donate a car.
Donate A Car Anywhere Else In Florida
Orlando, Saint Petersburg, Tampa, Jacksonville, Tallahassee, Gainesville, Lakeland, Miami, Hialeah, Miami Gardens, Fort Lauderdale, Hollywood, Port St. Lucie, Cape Coral, Naples, Bonita Springs