Tampa Car Donation Helps Florida Make-A-Wish kids
Since 2010, Wheels For Wishes has made dreams come true for over 13,218 kids with over $109 million in donations. This is made possible with loads of generosity, including vehicle donations from people just like you.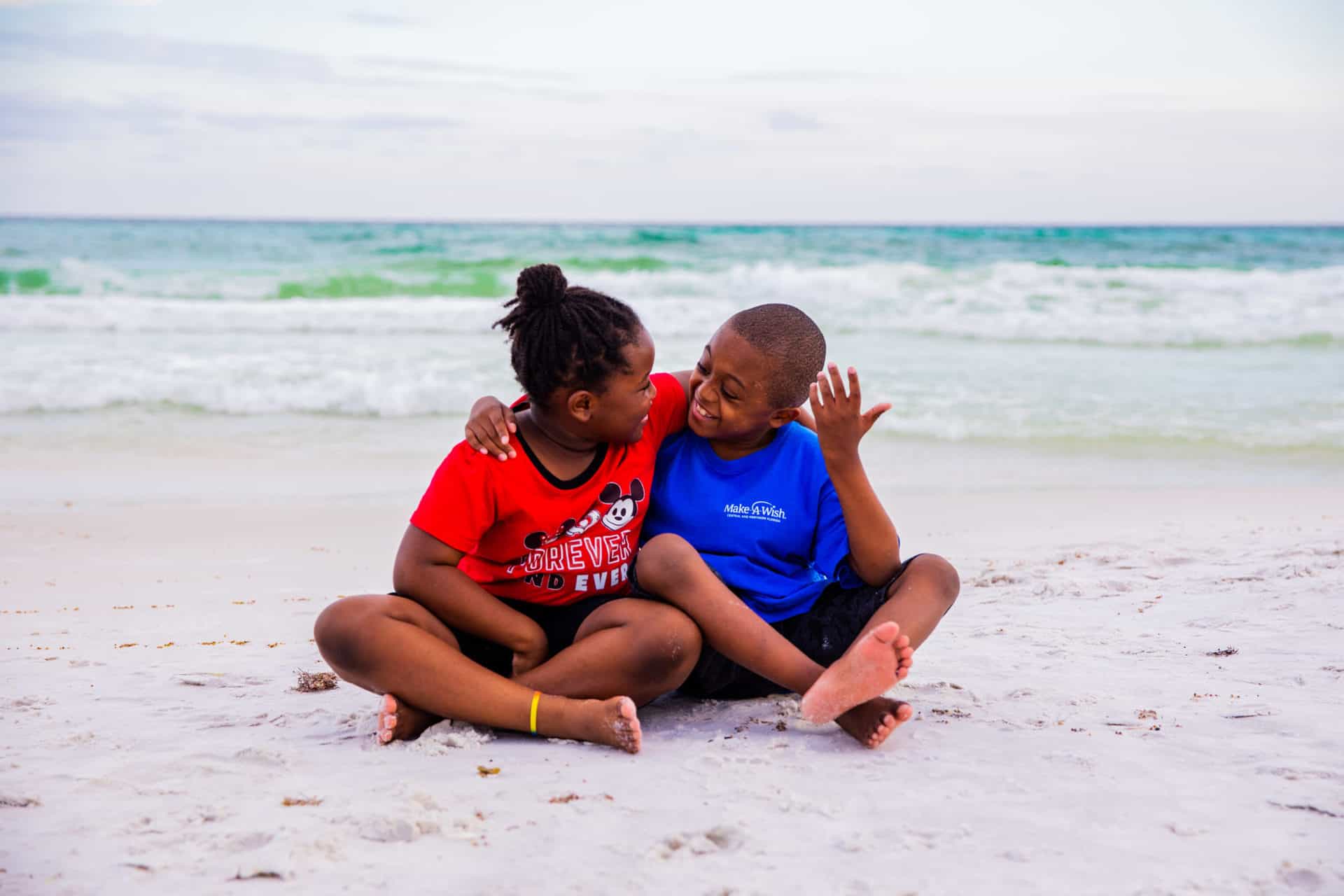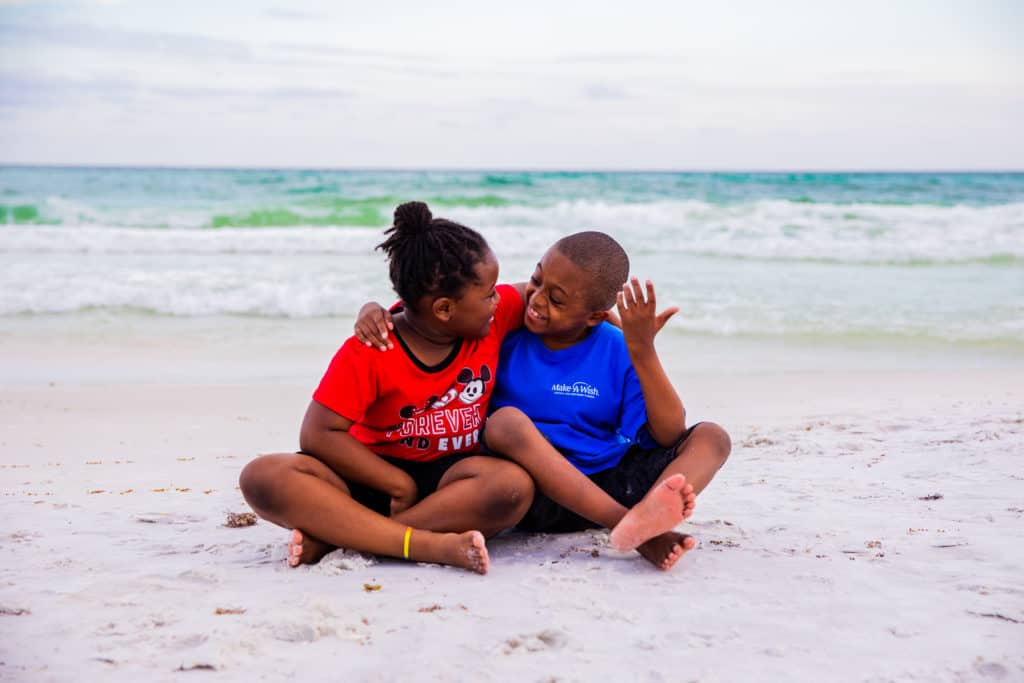 Wheels For Wishes is a vehicle donation program benefiting Make-A-Wish® Northern Florida.
Our charity vehicle donation program helps turns cars, trucks, motorcycles, SUVs, RVs, and even boats in to dreams come true for children in the Tampa area and all over Florida, including Brandon, Clearwater, Spring Hill, Bushnell, Ocala, Leesburg, Clermont, Lakeland, Fort Myers, Sarasota, and more.
Car donation is a great solution to getting rid of your car without having to sell it or trade it in. Plus, it's a whole lot easier!
You leave all the hard work up to us. We just need you to give us a call. Donating a car to Wheels For Wishes is so easy, but the best benefit we can provide is that you are helping a child's wishes come true right here in Tampa.
The Best Place To Donate Your Car In Tampa, Florida
Our online car donation form is easy and fast.
Free pick-up and towing of all vehicles, running or not, anywhere in Florida including Orlando, St. Petersburg, Jacksonville, Tallahassee, Gainesville, Lakeland and more!
Get the maximum possible tax deduction for your charity vehicle donation. Unlike many others we are a fully registered IRS 501(c)(3) Non-Profit Organization.
Our professional service makes the vehicle donation process simple and easy.
The knowledge that your vehicle will help a Tampa Florida child.
Tampa Bay vehicle donations helps Make-A-Wish kids achieve any wish!
A car donation can help the children in Tampa, Fla., because Wheels For Wishes works very closely with Make-A-Wish to allow the children of Tampa to explore their passions and heartfelt desires.
Car donations make it easier for Wheels For Wishes to help give a child with a critical illness​ a chance to live their dreams. Donate your car today and experience the fulfillment of giving that allows a child to experience a dream come true.
These children deserve to have their dreams fulfilled and need you to help. Our donation form is easy to use and helps you to take care of the car donation process quickly.
Tampa Car Donation Has Provided Over $109 Million In Funding To Make-A-Wish Kids
Sometimes all it takes is a day at the beach to make a child's day brighter. It's a good thing the beach is just a short drive away. With Tampa Bay and the entire Gulf of Mexico, we have many beautiful beaches for making sand castles, collecting shells and of course, splashing around in the waves.

Children's faces light up while participating in these and other local activities. Children find it easy to obtain entertainment around them with so many activities to choose from. Donating a car to charity can aid in many ways with children with critical illnesses.
A car donation to charity is not difficult through the Wheels For Wishes program and you will receive a car donation tax form from Wheels For Wishes when the vehicle is picked up at your home.
How Do I Donate A Car In Tampa, FL?
We make the process as easy as possible whether donating on-line or by phone.
Start by giving us a call at 1-855-278-9474 or filling out our easy vehicle donation form. Our experienced vehicle donation representatives are available any time to help you with the donation process and answer any questions you might have.
Next, we'll contact you within 24 hours of the next business day to arrange for your vehicle pick up! We tow any vehicle, anywhere in Florida, at no cost to you.
Finally, we'll mail out your tax deductible receipt. Save this and deduct it from your taxes at the end of the year. Any donations we receive on-line before 12:00 A.M. January 1st count for that tax year, so there's never been a better time than now to donate a car.

The local Tampa area has so many activity choices to fulfill kids' dreams. Busch Gardens has plenty of exciting and educational opportunities, from animals normally seen on an African Safari to crazy rides that can elicit shouts of excitement and laughter, to musical shows that will have children singing and dancing all night long.
Just across the street is Adventureland, a waterpark perfect for children who love to splash around and get wet in the hot Florida sun. Children who love animals will want to visit Big Cat Rescue, the Florida Aquarium or Lowry Park Zoo, which was named the No. 1 zoo in the United States by Child Magazine.
Standing just a few feet away from large cats, a bottle nosed dolphin or feeding a rhino will put a smile on any child's face, and make many dreams come true.
Children also love the fun and educational programs offered at Glazer Children's Museum in Tampa. The museum is broken into different play and discover areas like banking, health care and of course the firehouse, providing children with lots of educational playtime fun.
The Museum of Science and Industry is also a lot of fun for children who love visiting the planetarium, watching movies on the large IMAX dome screen, or walking through the butterfly garden and having the gentle insects flutter around displaying dazzling colors.
Build a positive habitat for humanity through your vehicle donations in North America. Our car donation program even accepts golf carts and rare farm equipment. Just fill out our donation form to get started.
Donate A Car Anywhere Else In Florida
Orlando, Saint Petersburg, Tampa, Jacksonville, Tallahassee, Gainesville, Lakeland, Miami, Hialeah, Miami Gardens, Fort Lauderdale, Hollywood, Port St. Lucie, Cape Coral, Naples, Bonita Springs