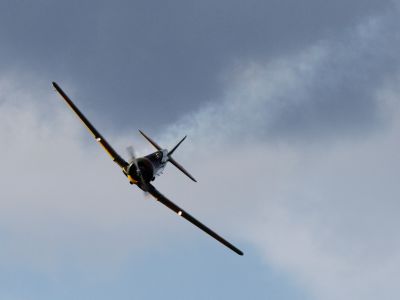 The hassle and headache of trying to sell your vehicle can really wear you down. You don't need to put yourself through that. You can donate your unused vehicle to Wheels For Wishes benefiting Make-A-Wish Alaska and Washington.  Our charity vehicle donation program turns trucks, RVs, ATVs and even boats into wish for children. This great alternative can help kids right here in Everett and all over Washington.
What Your Car Donation Can Do
Your car donation will help children be able to do what they have always dreamed up. With so many fun places in Everett for Children to visit, it will be able to give them a break from the hospital visits.  Here are some great things to visit in Everett:
Imagine Children's Museum: Let your imagination sore this museum is all about creating and learning about many different things. Each exhibit is different and offers a different learning experience.
Flying Heritage Collection: This aviation attraction has military air crafts from all over the world and all different eras.
Schack Art Center: This is a fun experience for everyone. There are many different art exhibits for you to enjoy and they change often. If you would like to learn a new skill or have a fun outing with friends or with your kids. You can participate in one of the many art classes that they offer.
The Benefits Of Wheels For Wishes
With so many great benefits of our car donation, it's hard to pick just one.
The maximum possible tax deduction for your vehicle
Free vehicle pick-up in Everett and all over Washington including places like Kirkland, Seattle, and Bellingham.
The best customer service that makes donating simple.
Helps the environment by recycling your vehicle.
You will feel great knowing you helped a local child.
The Steps To Making A Childs Dreams Come True
With our donation process being this easy you won't want to go through the hassle of selling another vehicle again!
First start by giving us a call at 1-855-701-9474 or filling out our online donation form. Our experienced vehicle donation representative are available to help you with any questions that you might have.
Next, we will contact you within 24 hours of the next business day to arrange for your vehicle pick up. We tow almost any vehicle for free from all over Washington.
Finally, we will mail out your tax deductible receipt. Save this and deduct it from your taxes at the end of the year. Any donation that we receive before 12:00 A.M. January 1st count for that tax year.