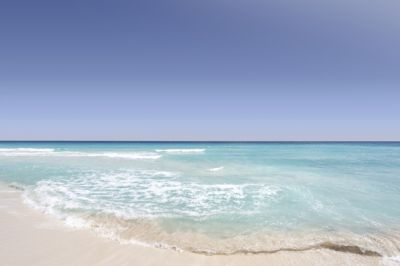 Wheels For Wishes is a vehicle donation program benefiting Make-A-Wish® Central & South Texas. Our charity vehicle donation program helps turns cars, trucks, motorcycles, SUVs, RVs, and even boats in to wishes for children in the Laredo area and all over Texas, including San Marcos, Lakeway, Georgetown, Round Rock, Temple, and more. Car donation is a convenient alternative to selling or trading in your vehicle. We'll take care of every detail, big or small. Can donating your car get any easier than this?
When you think of fun activities for children and the towns and cities that predominantly offer them, the cities of Orlando and Los Angeles likely come to mind. But there are other lesser-known cities in this category as well – such as Laredo, Texas. This southwest city in the "Lonestar State" is located near the Mexican border, and offers much for children to do. For example, the city boasts an amusement center, a karate academy, a children's museum and an adventure park to name just a few.
Children with life-threatening medical conditions often wish to experience all kinds of activities. You can help these children, and it's easy! It's simple to put a smile on a young child's face by making a car donation through Wheels For Wishes. We're a car donation program that benefits your local Make-A-Wish®, which helps children fulfill their greatest wish.
Get The Most Good For Your Vehicle Donation, Our 100% Tax Deductible Program Offers:
Free pick-up and towing of all vehicles, running or not, from all over Texas including Austin.
Get the maximum possible tax deduction for your charity vehicle donation. Unlike many others we are a fully registered IRS 501(c)(3) Non-Profit Organization.
Our professional service makes the vehicle donation process simple and easy.
The knowledge that your vehicle will help a Laredo child.
Laredo Children's Museum: This museum is packed full of exhibits enjoyable for any child. It's known as the "imaginarium of south Texas," with many summer camps for children. For those who are just visiting, educational, hands-on exhibits make it a fun place for children of all ages, whether it be in the reflection and visual perception exhibit or the magnetic wonder wall exhibit.
Coins Amusement Center: Arcade games and all sorts of fun for children characterize this venue. At a facility like this, children get fun and games, without the big crowds that characterize a lot of other arcade and game centers.
Help make a local child feel sky high
Alamo Helicopter Tours in San Antonio: This activity allows children to take a helicopter ride over San Antonio, experiencing the beautiful city and the surrounding area from a bird's eye view. San Antonio is a very scenic city, with a beautiful river running through the middle of downtown and extending into the outskirts of town. Children on these helicopter rides would be able to take in the beauty of the river and historical sites such as the Alamo from an aerial perspective.
Six Flags and Sea World is near San Antonio: For a child, there is nothing better than observing some animals and riding some fun thrill rides. San Antonio has kids covered in that regard, as they can observe whales, sea lions and other marine animals at Sea World and then head to Six Flags for some fun on the roller coaster.
You could give local children the opportunity to explore these or many more places through a simple car donation through Wheels For Wishes.
Three Easy Steps To Donate A Vehicle To Benefit Laredo Kids
We make the process as easy as possible whether donating on-line or by phone.
Start by giving us a call at 1-855-772-9474 or filling out our easy vehicle donation form. Our experienced vehicle donation representatives are available any time to help you with the donation process and answer any questions you might have.
Next, we'll contact you within 24 hours of the next business day to arrange for your vehicle pick up! We tow any vehicle, anywhere in Texas, at no cost to you.
Finally, we'll mail out your tax deductible receipt. Save this and deduct it from your taxes at the end of the year. Any donations we receive on-line before 12:00 A.M. January 1st count for that tax year, so there's never been a better time than now to donate a car.