Donate your car, truck, or SUV. We make it as easy as possible!
Donate your boat, and we will be happy to come to you to pick it up!
Donate your motorcycle, and help grant the wish of a local child!
Donate your RV, motorhome, or any other vehicle! Make a wish come true!
Call 1-877-431-9474 or fill out our simple donation form
We arrange your vehicle pickup and towing
Get a tax deductible receipt and help local children!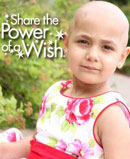 Your Tax Deductible Car Donation Helps Make Children's Wishes Come True!
Our Car Donation Program Offers:
Fast, free pick-up and towing from anywhere
Professional service & easy donation process
Maximum possible charitable tax deduction
When you donate a car, truck, motorcycle, SUV, RV, or boat, we turn your burden into wishes. Proceeds from the sale of your vehicle donation benefit your local Make-A-Wish and help grant wishes of children diagnosed with life-threatening medical condition.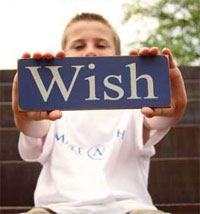 Your Vehicle Can change A Child's Life
Your donation helps kids in your local community
No time or money wasted selling your vehicle
Accepting all vehicles in any condition
We do all the work!
You might think of your vehicle as nothing more than a "junk car", but to our "wish kids", it can help bring hope, strength and joy back into their lives. Join others in your community who have been donating cars for children whose dream it is to have a magical wish experience. Please make a donation right now!
Our experienced representatives are available any time, day or night, to assist you with the paperwork for your donation, or, you can use our convenient Auto Donation Form. It is simple to fill out and will only take a few moments of your time. You will be contacted by our staff within 24 hours of the next business day to arrange for your vehicle to be picked up!