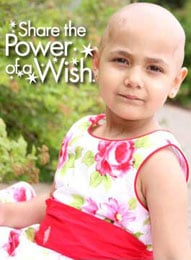 It's not worth going through all the hassle, work and phone calls that it takes to sell your car. Our car donation program turns all cars, even junk cars, in to a 100% tax deductible donation. There's no cost to you and we even tow all vehicles for free! Best of all, your car benefits your local Make-A-Wish chapter, helping a local child with a life-threatening medical condition get a chance at a wish come true! The car you want to get rid of can become more than you ever imagined!
Get fast, free pick-up and towing from anywhere
Get professional service & an easy donation process
Get the maximum possible charitable tax deduction
Selling Your Car Is A Hassle, Donating Is Easy
Sometimes it's not worth selling a car. The worse shape a car is in, the harder it can be to get rid of. It takes hours of taking phone calls, showing to potential buyers, and expensive ads. It is so much trouble, that most people are willing to take it to a dealer for a fraction of what it's worth. Avoid the headache of selling an old car and turn those wheels in to real life wishes. We help you to get a great tax deduction, and help Make-A-Wish make wishes come true for local kids, plus we make everything EASY! Get rid of your old car, get a great tax deduction, and get the satisfaction of knowing you helped a local child.
Even Vehicles In The Worst Shape Can Be Turned In To A Wish
We accept cars, trucks, SUVs, RVs, motor homes, even boats, and in any condition. The better shape the car is in, the more we can make out of it, but EVERY car can make a wish come true. Some vehicles we get are beyond repair and no one is interested in them. We make the most of every donation, and what can't be sold, we recycle, reduce, and reuse as much as possible. Did you know that the average car is 75% to 95% recyclable? Also, according to the EPA, recycling metal uses about 74% less energy than making new metal. Car donation makes good environmental sense as well.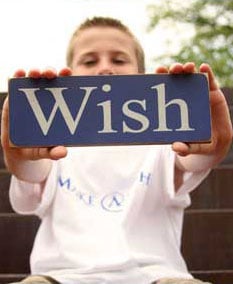 We Make It So Easy To Do Something So Good!
Whether it is helping local children, getting a great write off for your taxes, or helping the environment, donating cars to Wheels For Wishes makes great sense all around. It is easy to get started.
Start by giving us a call at 1-877-431-9474 or filling out our easy vehicle donation form. Our experienced vehicle donation representatives are available any time to help you with the donation process and answer any questions you might have.
Next, we'll contact you within 24 hours of the next business day to arrange for your vehicle pick up! We tow any vehicle, anywhere, at no cost to you.
Finally, we'll mail out your tax deductible receipt. Save this and deduct it from your taxes at the end of the year. Any donations we receive on-line before 12:00 A.M. January 1st count for that tax year, so there's never been a better time than now to donate your car.