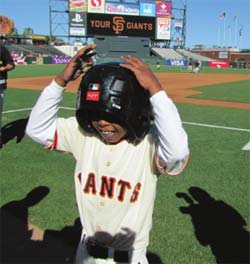 Michael, age 7
I wish to be an SF Giant...
When Michael heard that his wish would be granted, he was on the waiting list for both a liver and heart transplant. Despite the gravity of his medical condition, he had a lot of energy, with a love of dancing and singing opera. When thinking about his wish, he said that because he lives with all women, he wanted his wish to be a "guy thing" and he wanted to be a baseball player with the San Francisco Giants. Although he had never been to a game, he was a huge Giants fan. On the day of his wish, Michael was welcomed as an Honorary San Francisco Giant at AT&T Park by former SF Giant Rich Aurilia who greeted Michael and served as his official escort for the evening. Aurilia gave Michael a personal tour and took him on the practice field for a chance to meet some of the players, including his favorite, Brian Wilson. Michael had a great time. "You could see the awe on his face," said his mother.
Exactly one week after his wish was granted, Michael's family got the news that both a heart and liver had been found for Michael. He underwent surgery immediately, and is recovering nicely. With his energy and spirit, Michael may yet one day become an SF Giant.
---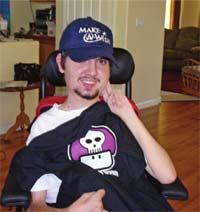 Stephen, age 18
I wish to be a Nintendo game designer...
Stephen was described by his wish grantors as a real "go-getter" with a great personality, who loves to draw. All Stephen has ever wanted since he was a little boy was to be a game designer for Nintendo. So, imagine the thrill of traveling to Seattle and having an opportunity to get a behind-the-scenes tour of the new Nintendo campus, along with meeting several engineers who work on Stephen's favorite games.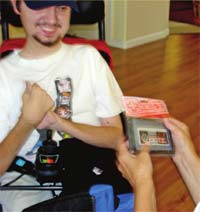 While on the campus, Stephen met the Treehouse Group, full-time gamers who took the time to play games on four huge screens with Stephen, and who were totally impressed with his expertise. Now that Stephen has returned home from his wish, he is more determined than ever to get his college education in computer game design, so he can pursue his goal of working at Nintendo. The master gamer who befriended Stephen during his wish shared with him that when he was four he announced to his family that he would work for Nintendo one day, and now he does. What an incentive for Stephen to do the same. According to Stephen's family, "His future is bright and this wish has meant everything to him!"
---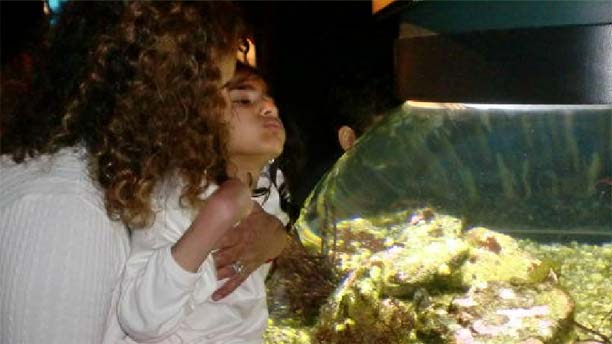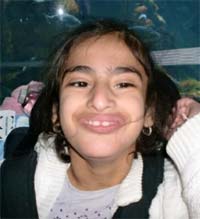 Hadeel, age 10
I wish to go to the Monterey Bay Aquarium...
Hadeel is non-verbal, but shows her likes and dislikes in a variety of ways. She enjoys bright lights and colors, especially pink and purple, playing dress up and music, and sometimes will rock, bounce and dance along. Hadeel also loves fish and swimming. For her wish, her family agreed that a trip to the Monterey Bay Aquarium would be ideal for her, since she had never been there. After spending time exploring in Monterey, Hadeel and her family were given a tour of the Aquarium for her wish. The family reported that they could tell the wish was a very positive and exciting experience for her, because she was smiling and dancing to imitate the movement of the fish.