Livonia, Michigan Car Donation Benefits Make-A-Wish Kids
You can help Michigan children from the greater Detroit area with vehicle donation. Wheels For Wishes Michigan vehicle donations fund your local chapter of Make-A-Wish!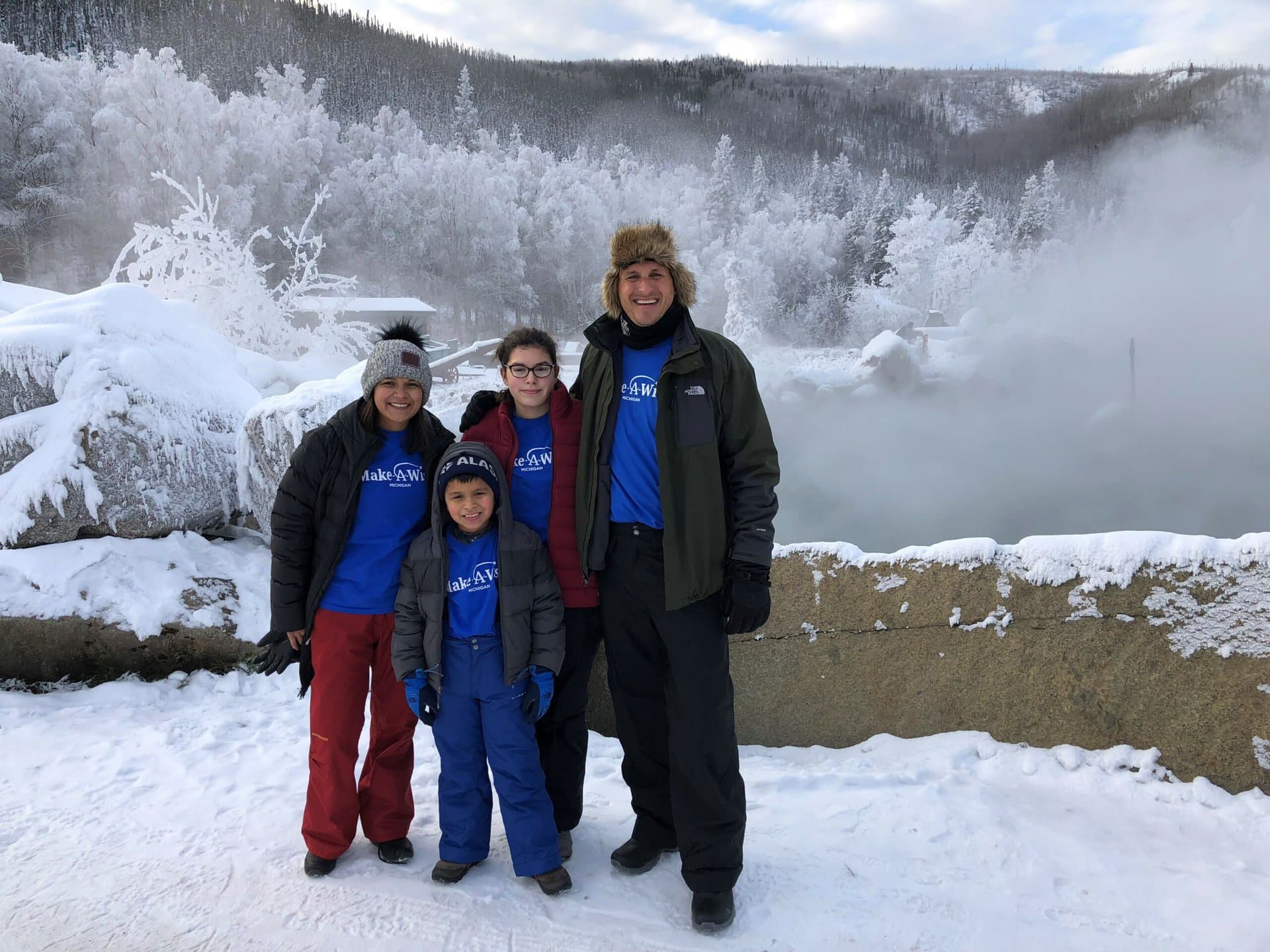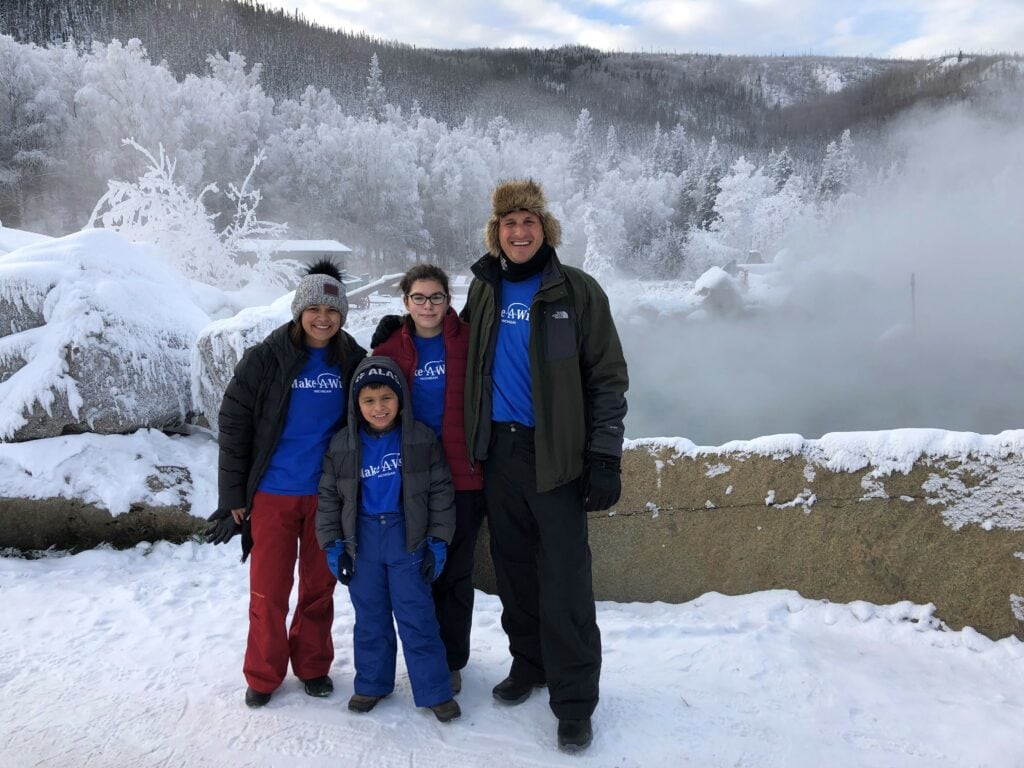 That's right! Unwanted cars can help make dreams come true for Michigan kids with our vehicle donation program!
Make Dreams Come True For Local Kids With Michigan Vehicle Donations
Car donations to Wheels For Wishes in Livonia, MI benefit Make-A-Wish Michigan! That means you can help the lives of local kids facing critical illness with car donations.
So, how does car donation help local children facing critical illness? Here's how:
You call our fill out our online donation form. Our amazing donation representatives make the service fast and easy!
We come to you anywhere in Michigan to pick up your car donation for FREE. That's right! We offer free towing right from your Livonia, Michigan home!
We sell, auction, or recycle your vehicle donation. Our donation representatives strive to get the most possible value from your car donation. That's because we want to benefit the Make-A-Wish kids and you as much as possible! Your amazing tax-deductible receipt reflects the selling price.
We take the maximized proceeds from your generous car donation, and we donate them to Make-A-Wish Michigan!
That's how car donation turns into life-changing wishes for local children facing critical illness. Benefit a local child with a car donation today!
Car Donation Livonia Benefits Our Donors Like You Too
Livonia car donation is also beneficial for you! From free pick up to great tax benefits, we care about taking care of you as well.
Donating to a nonprofit organization like Wheels For Wishes is a generous act. Our donation representatives reward your charity as much as we can!
Here's how your Livonia, MI charity car donation benefits you
We come to your Livonia, MI home with free towing! No matter where you are in Michigan, we offer your free pickup!
You get an awesome tax deduction! Your donation comes with a tax-deductible receipt. You can use the tax-deductible receipt when you do your taxes to claim the maximum possible tax deduction! Save money on your taxes with our non profit organization!
You no longer need to store your unwanted automobile! Free up space in your garage or driveway today!
You don't need to deal with the hassle of selling your car!
Fixing your vehicle can be expensive! Car donation saves you that cost. And it pays to donate with a great tax-deductible receipt!
Our car donation non profit organization is the best of all car donation programs because we help local kids with the proceeds from your donation!
Donating a car to us is simple! We make the entire car donation process fast and easy! We help with your car title, license plates, and all the paperwork! Donate a car to the best of all car donation charities today!
Get The Maximum Possible Tax Deduction With Wheels For Wishes Car Donations
Vehicle donation to Wheels For Wishes in Livonia, MI earns our donors an amazing tax deduction.
That's just one of the reasons we are the best of the car donation charities and organizations where your can donate your vehicle!
How do tax deductions work with car donations? Here' how:
Once we pick up vehicle donations at no cost to you, we auction or recycle the donated vehicle.
Our experienced team gets the most possible value from your car donation.
We send your tax-deductible receipt in the mail. It will match the value we got from selling your vehicle. It really pays to donate a car!
If your car donation sells for under $500, you can claim the fair market value up to $500 on your taxes. Donate a car to Wheels For Wishes and get paid with a great deduction!
We Accept Nearly All Types Of Vehicles, Including:
Cars
RV's
Motorcycles
Trucks
SUV's
Boats
Trailers
And more
Wheels For Wishes accepts most vehicles, running or not!
Not sure if we will accept your donation? Contact us, and our dedicated service programs will answer your questions.
We are determined to make the donation experience great for you. That way you can help Michigan kids and their families faster!
Free Towing Anywhere In Michigan
Detroit, MI
Grand Rapids, MI
Ann Arbor, MI
Sterling Heights, MI
Kalamazoo, MI
Dearborn, MI
Lansing, MI
Warren, MI
Westland, MI
Troy, MI
Canton, MI
Clinton Township, MI
Orchard Lake, MI
Farmington Hills, MI
Royal Oak, MI
Rochester Hills, MI
Sterling Heights, MI
Dearborn Heights, MI
Oak Park, MI
Southfield, MI
and everywhere else in Michigan
Our vehicle donation program is committed to making the donation process convenient for you. That means coming to you with free pick up which really makes u a difference from other charity programs.
Make A Difference For Local Kids With An Easy Donating Process
The knowledge and experience of our staff makes vehicle donation charity easy for you! Your Michigan car donation makes a huge difference!
Call us at [chapter_link_phone] or fill out our easy online donation form. Our car donation service is fast and convenient. Our great service helps with things like your car title, paperwork, the right place to sign, etc.
We contact you within 24 hours of the next business day to arrange your complimentary tow! We come to you wherever in Michigan to pick up your vehicle donation. You save on towing and all other services with us! We accept nearly all vehicles, running or not. Contact us today!
When your donation is complete, we send your tax receipt in the mail. Use it on your 1098-c form at tax time!
Vehicle donation helps kids and their families in Michigan!