Your Car Donation Can Help Make Wishes Come True For Memphis Tennessee Kids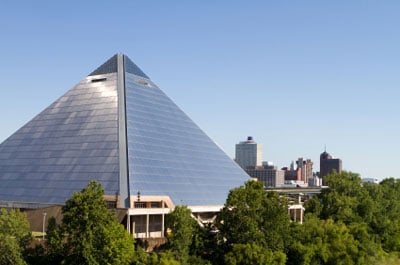 Making a wish come true is as easy as donating that old car sitting in your driveway! Whether it runs or not, we'll pick up that old "junk car" and we'll wave our magic wand and turn it into a wish come true for a child. Wheels For Wishes makes it as easy as that. Wheels For Wishes is a car donation program that benefits the Make-A-Wish ® Mid-South and turns old cars, trucks, motorcycles, SUVs, RVs, and in most cases, even boats in to wishes for children in Tennessee, such as Memphis. Since 2010, Wheels For Wishes has been helping put smiles on children's faces all over the state of Tennessee. Wheels For Wishes has helped grant more than 13,218 wishes! With your help, that number will continue to rise.
Get The Most Good For Your Vehicle Donation, Our 100% Tax Deductible Program Offers:
An excellent alternative to selling or trading in your old car.
The maximum possible tax deduction for your charity car donation. Unlike many other vehicle donation services, we are a fully registered IRS 501(c)(3) Non-Profit Organization.
Free pick-up and towing of your vehicle, running or not. We'll pick it up anywhere in Tennessee, including Jackson.
The knowledge that you are helping a deserving child right here in Memphis, Shelby, Fayette, Haywood, Hardeman, Lauderdale, and more! We are committed to helping local kids.
You're Helping Memphis Kids
One of the greatest things about donating your car to Wheels For Wishes is that you could easily grant the wish of a child you already know! Whether it's a child you saw at the grocery store yesterday or a child that you saw at the dentist last year, you can feel good about helping kids in your area. Plus, your car donation will help a child take part in something they've only dreamt about. Memphis offers something for everyone, so your generous donation will give a child the opportunity to visit zoos that they'll go wild for, and learn in fun and interactive ways. With so many exciting things for children to do in Memphis, a child's wish will turn into a memory to last a lifetime.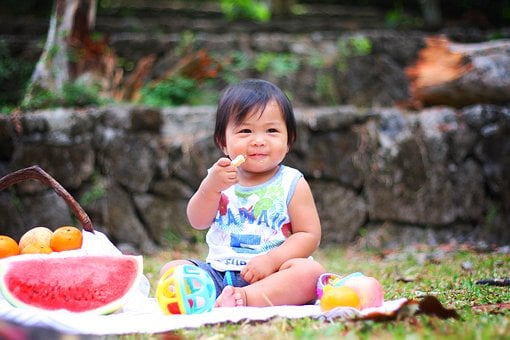 Children who love animals will have a blast while visiting the Memphis Zoo, which could allow for a child to get up close and personal with over 3,500 animals! Explorers will love The Children's Museum of Memphis, where they can enjoy a creative, hands-on learning experience while engaging in tons of fun activities! The Museum offers new exhibits every 3-4 months, so every trip provides kids with something new and exciting.
The adventurous child will enjoy a visit to Mud Island River Park, which puts you right out on the river and into the excitement! Canoes, kayaks, pedal boats, and mountain bikes are available for rental. Kids can enjoy the 52-acre park which includes a River Walk and tons of activities for kids to enjoy. The best part of the River Walk is walking the ½ mile route barefoot with feet in the shallow water. Plus, the historian will even love it because you can walk across a footbridge to the Mississippi River Museum, which holds over 5,000 artifacts that tell the river's story. Kids will want to share the stories they hear again and again. Also for entertainment at the park is an amphitheater that shows concerts and performances. Kids will love singing and dancing along with the performers! Another exciting perk to the park is taking the monorail for 1/3 of a mile to get an excellent view of Memphis. The monorail holds up to 180 passengers, so waiting around won't be an issue. You'll get right in on the fun.
A Memphis "Wish Kid" may dream of seeing their favorite baseball team, so they could very well visit AutoZone park and sit amongst one of the 12,000 seats to watch the Memphis Redbirds play. Maybe a child will get to meet their favorite player and get their own baseball glove signed. Maybe they'll choose to run the bases and trace the steps of their favorite players! Whatever a child wishes, we'll make sure it happens and that it's everything they imagined it would be.
Three Easy Steps to Donate a Vehicle to Benefit Tennessee Kids
We make donating a car easy! Our hassle free approach is going to leave you with plenty of extra time on your hands to do whatever you wish.
Call us at 1-855-278-9474 or simply fill out our vehicle donation form. Our experienced vehicle donation representatives are happy to help you any time you need it, day or night.
We will contact you within 24 hours to schedule your vehicle pick up! At no cost to you, we tow all vehicles, anywhere in Tennessee (including Jackson).
Lastly, we will mail out your tax deductible receipt. Save this and deduct this from your taxes at the end of the year. Any donations we receive online before 12:00 A.M. January 1st count for that tax year, so there's never a better time than now to donate!
The magic wand is in your hand and you have the power to make a wish come true!
Free Towing Anywhere In Tennessee
Nashville, Murfreesboro, Hendersonville, Clarksville, Knoxville, Chattanooga, Johnson City, Kingsport, Cleveland, Memphis, Jackson