Donate Your Car In Mansfield; Benefiting Make-A-Wish Ohio
Did you know you can help kids all throughout Ohio just by picking up the phone and donating your car in Mansfield? Residents of Mansfield have a great opportunity to give back to their Ohio community, and all it takes is a simple vehicle donation to Wheels For Wishes benefiting Make-A-Wish Ohio.
Mansfield car donation helps Ohio Make-A-Wish kids!
Wheels For Wishes offers donors many perks such as free towing from anywhere in Ohio, including Cincinnati, Akron, Cleveland, Columbus, Toledo, Hamilton, Middletown, Dayton, Canton, Parma and more. and the maximum possible tax deduction. On top of that, you'll feel great knowing that your donation is going to a great cause.
Benefits Of Donating Your Car To Charity:
Wheels For Wishes is proud to offer free towing from anywhere as well as a tax deduction. On top of that, we make it easy to donate nearly any vehicle regardless of its age or condition. We even take cars that no longer run in most cases. Selling a car on your own is time-consuming and stressful, especially if it has issues or has seen better days. Donating, on the other hand, is easy and beneficial!
Rather than hold onto a motorcycle, RV, spare car or other vehicles that you rarely if ever use, clear up much-needed space in your garage and donate it to Wheels For Wishes.
The proceeds from your car donation are given to Make-A-Wish Ohio which helps them grant more wishes for kids in the area. An old or unwanted vehicle might not seem like much to you, but it can be turned into so much more when you donate it.
Wheels For Wishes provides an opportunity to help kids dealing with critical illness. Providing a wish helps children get through difficult medical treatment and gives hope to the friends and family supporting those children. Wheels For Wishes is proud to benefit Make-A-Wish Ohio. Over the past eight years Wheels For Wishes has given over $50 million to Make-A-Wish chapters all over the U.S. and there is no stopping in sight.
Generating wishes through the donation of cars is a specialty for Wheels For Wishes. You can provide wishes for children dealing with critical illness today by donating a car to a local Wheels For Wishes near you. As long as there are children in need, Wheels For Wishes will be there to help!
Every Mansfield car donation helps a Make-A-Wish kid.
Just About ANY Vehicle Can Be Donated
Cars
Motorcycles
Motorhomes
Trucks
ATV's
RV's
SUV's
Trailers
Watercraft
Boats
And more on a case by case basis.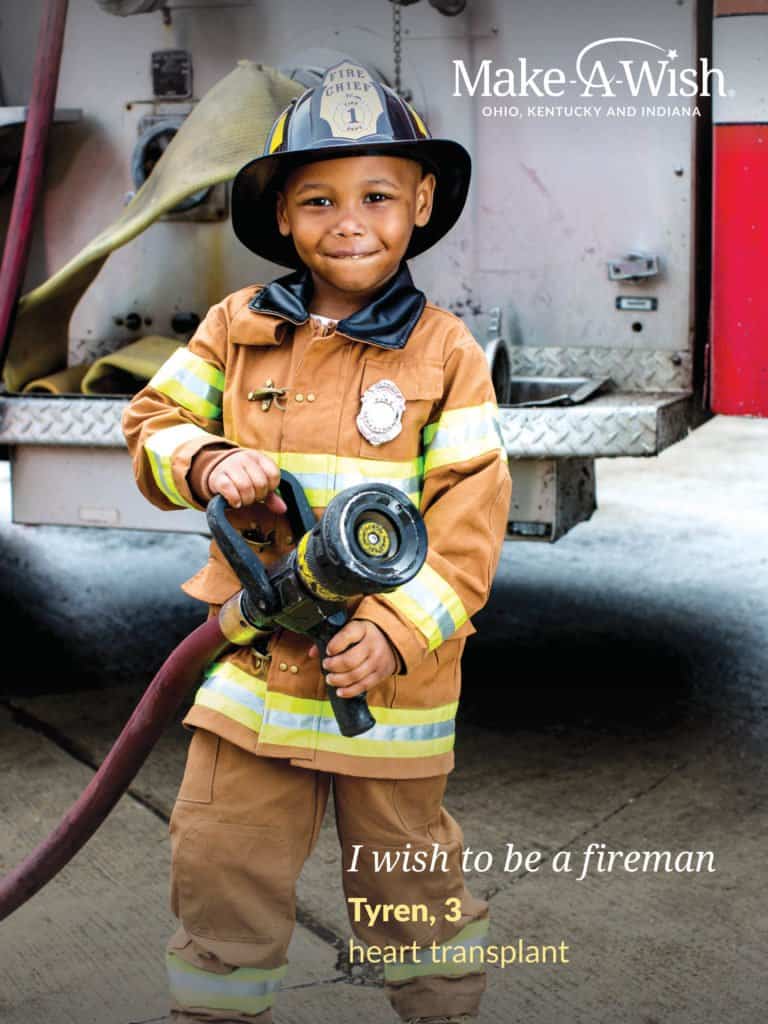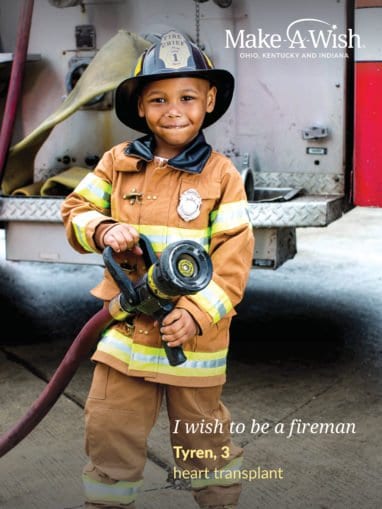 How To Donate A Car In Mansfield, OH
It's easy to donate a car and receive free towing from Wheels For Wishes in Ohio. If you have a car to donate, it only takes a few minutes of your time with these steps!
Call 1-855-278-9474 or make your car donation online with our form. Our donation representatives are here to help with any questions you may have about donating a car to charity.
We'll schedule your donation to be picked up at a time that works for you. Just let us know when and where we can get your car and we'll take care of it.
Save your tax-deductible receipt when it arrives in the mail. This receipt will allow you to claim a deduction on next year's taxes.