Donate A Car In Columbus; Benefiting Make-A-Wish Ohio
What would you do if you knew there was an easy and extremely generous way of getting rid of your car? Would you donate it to Wheels For Wishes to help local kids right here in Columbus? Wheels For Wishes is a vehicle donation program benefiting Make-A-Wish® Ohio. Our charity vehicle donation program helps turns cars, trucks, motorcycles, SUVs, RVs, and even boats in to wishes for children in the Columbus area and all over Ohio, such as Springfield, Newark, Lancaster, Zanesville, Akron, Cleveland, Toledo, Mansfield, Hamilton, Middletown, Dayton, Cincinnati, Canton, Parma and more.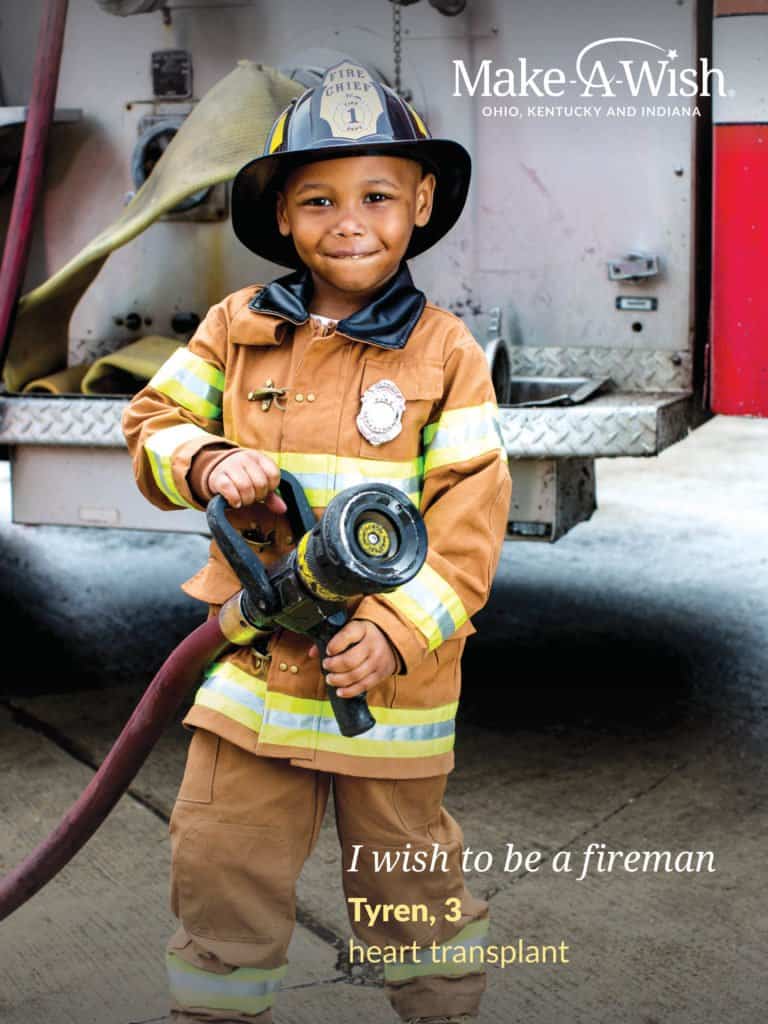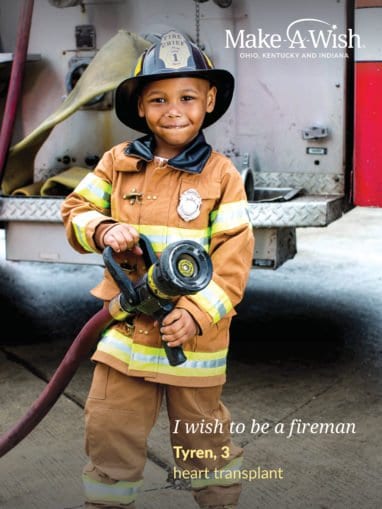 Car donation is an excellent alternative to selling or trading in your vehicle. Plus, we'll take care of everything for you! You can just sit back and be proud of your smart decision to donate your car to Wheels For Wishes. You'll always be glad you did.
Here's What You Get Back For A Columbus, OH Car Donation
Free pick-up and towing of all vehicles, running or not, anywhere in Ohio including Toledo.
Get the maximum possible tax deduction for your charity vehicle donation. Unlike many others we are a fully registered IRS 501(c)(3) Non-Profit Organization.
Our professional service makes the vehicle donation process simple and easy.
The knowledge that your vehicle will help a Columbus child.

There is little in life that is more rewarding than helping children in need. With a simple car donation, your generous support can help children in Columbus, Ohio. This opportunity is provided by Wheels For Wishes, benefiting Make-A-Wish® Ohio, Kentucky, & Indiana. Wheels For Wishes transforms an auto donation into wishes for children with critical illnesses. It really is simple to make wishes come true!
Free Towing For Almost Any Vehicle, Running Or Not, From Anywhere In Ohio!
Cars
Trucks
Trailers
Motorhomes
RV's
ATV's
Motorcycles
Watercraft
Boats
And more vehicles based on a case by case basis.
Donating a car to Wheels For Wishes can help benefit a child in Columbus. By recycling your car, you can be environmentally-conscious, help get rid of even unusable cars, and have free pickup and towing. Consider a car donation today. If you desire to make a profound impact in a child's life, such a gift could make that happen. In the end, it can mean the world for a child who has his or her wish fulfilled.

As an organization that caters to the wishes of these children, we are proud to make a difference. Our mission is centered on children with critical illnesses. We truly want to make a difference in their lives, and we are proud to transform these wishes into reality. Car donations like yours have already provided Make-A-Wish kids with over 13,218 since 2010. Join our mission to provide fulfilling childhood experiences for children dealing with critical illness today with a car donation!
How Do I Donate A Car In Columbus, Ohio?
We make the process as easy as possible whether donating on-line or by phone.
Start by giving us a call at 1-855-278-9474 or filling out our easy vehicle donation form. Our experienced vehicle donation representatives are available any time to help you with the donation process and answer any questions you might have.
Next, we'll contact you within 24 hours of the next business day to arrange for your vehicle pick up! We tow any vehicle, anywhere in Ohio, at no cost to you.
Finally, we'll mail out your tax deductible receipt. Save this and deduct it from your taxes at the end of the year. Any donations we receive on-line before 12:00 A.M. January 1st count for that tax year, so there's never been a better time than now to donate a car.
Please consider how you could make a difference in the life of a child. We have seen how selfless donations can place a smile on a child's face. For the children in Columbus, there is so much to explore and see. You can help make this attainable.