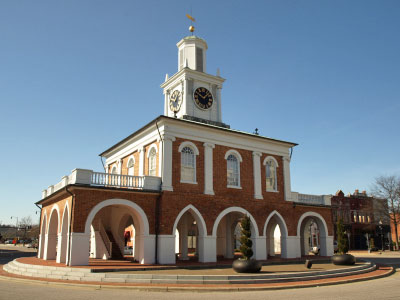 Do you want to contribute in making wishes come true? It's a whole lot easier than you think, and it can truly create a dream experience for a child. Wheels For Wishes is a car donation program that benefits Make-A-Wish ® Eastern North Carolina and turns cars, trucks, motorcycles, SUVs, RVs, and in most cases, even boats in to wishes for children in Eastern North Carolina, such as Fayetteville and all of North Carolina. From Lumberton, Wadesboro, Sanford, to Goldsboro, plus everywhere in between, children are experiencing their wishes come true because of your donation! You can make sure that a child in your very own state will benefit from your unwanted car, but it is up to you to make sure that it happens. All you need is one quick call and leave the rest up to us!
Get The Most Good For Your Vehicle Donation, Our 100% Tax Deductible Program Offers:
The maximum possible tax deduction for your charity car donation. Unlike many other vehicle donation services, we are a fully registered IRS 501(c)(3) Non-Profit Organization. We make sure you get the most out of your donation.

Pick-up and tow of your vehicle. We'll pick it up anywhere in North Carolina, including Wilmington.

The best option to selling or trading in your car.

The warm feeling of helping a child in the state you live in.
You're Helping A Fayetteville Area Child
The best part about donating your car to Wheels For Wishes is knowing that you are helping a local child. Sure, it's a quick and convenient way to get rid of your car, but the effect that the donation will have on a child is far more meaningful.  By donating your car, proceeds from your vehicle donation go to Wheels For Wishes, a tax-exempt charity under section 501(c)(3) of the IRS Code, benefiting Make-A-Wish ® North Carolina. With your help, a Fayetteville child could have the chance to make a wish come true. Whether they want to visit Sea World, Disney Land, or just enjoy a good game of local baseball with the Fayetteville SwampDogs, we'll make it happen.
Since Make-A-Wish Eastern North Carolina's "Wish Kids" are typically unable to enjoy all that Fayetteville has to offer on a regular basis, even a trip to a museum or local park could mean the world to them. For a child interested in American history, the Airborne and Special Ops Museum may be of interest to them. Also for the history buff, the Museum of Cape Fear would be a great place for them to explore the artifacts of the twenty counties in Southern North Carolina. The gamer might have a great time just chowing down on pizza and playing laser tag.Whatever they choose, we strive to make it happen.
Make The Call to Make a Wish Come true: Three Easy Steps to Donate a Vehicle to Benefit North Carolina Kids
We know you will not regret donating your car to Wheels For Wishes and we hope you decide to donate again the future! It's so easy and it's something you can truly feel good about doing.
Call us at 1-855-922-9474 or simply fill out our vehicle donation form. Our experienced vehicle donation representatives are happy to help you any time you need it, day or night.

We will contact you within 24 hours to schedule your vehicle pick up! At no cost to you, we tow all vehicles, anywhere in North Carolina.

We will mail out your tax deductible receipt that you can save and deduct from your taxes at the end of the year. Any donations we receive online before 12:00 A.M. January 1st count for that tax year, so now is the perfect time to call us.  
Make the call and make a wish come true today!