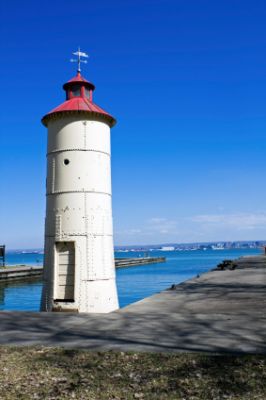 Since 1983, Make-A-Wish Greater Pennsylvania & West Virginia has been working to make wishes come true for kids in Erie and all over Pennsylvania and West Virginia. Their hard work has granted over 11,500 wishes, and they won't stop there. You can help contribute to this growing number and help to grant the wish of a child in Erie. All we need is your car. Wheels For Wishes is a vehicle donation program benefiting Make-A-Wish Greater Pennsylvania & West Virginia. Our charity vehicle donation program helps turns cars, trucks, motorcycles, SUVs, RVs, and even boats into wishes for children in the Erie area and all over Pennsylvania, such as Girard, Edinboro, Union City, Corry, Franklin, and more. Not only is your donation extremely generous and will change the life of a child forever, but car donation is a convenient alternative to selling or trading in your vehicle. We'll take care of everything for you. You can just sit back and relax and be proud of your smart and generous decision to donate your car!
By donating a car, you could help fulfill the wishes of children with critical illnesses. Erie is filled with all sorts of fun and entertaining water parks, zoos, indoor activities, outdoor activities and child-friendly adventures. Something as simple and easy as your car donation can help bring a smile to a child's face. While your Volvo or Honda might not be your daily driver anymore, it can be used to help fulfill a wish for a fun-filled day in Erie. Children's activities in this community are numerous and varied. Take a closer look at what your car can provide for a child.
The Process Could Not Be Easier, Our Vehicle Donation Program Takes Care Of Everything And You Get A Tax Deduction:
Free pick-up and towing of all vehicles, running or not, anywhere in Pennsylvania including Pittsburgh.
Get the maximum possible tax deduction for your charity vehicle donation. Unlike many others, we are a fully registered IRS 501(c)(3) Non-Profit Organization.
Our professional service makes the vehicle donation process simple and easy.
The knowledge that your vehicle will help a local child.
The Erie Zoo and Botanical Garden is a place that children love. The Erie Zoo and Botanical Gardens have more than 500 different animals. From orangutans and mysterious rhinos to fast-running cheetahs, there are enough wild and exotic animals to make any child happy. The Erie Zoo also has 15 different animal habitats to explore. Be sure to enjoy a birds-eye view of the zoo from the Kiboba Outpost, an observation deck that is sure to impress. You can even take a leisurely train ride through the zoo. Any way you look at it, the zoo provides an unforgettable day in Erie.
Water Parks and Amusement Parks like the Splash Lagoon Indoor Water Park Resort have more than an acre of fun and exciting water park space. It is the perfect place to cool off on a hot summer day. The Splash Lagoon Water Park Resort not only has nine thrilling water slides but a lazy river, three whirlpools, and a water sports pool. Younger children will love the Adventure Bay children's activity pool. If you eventually grow tired of the water, then you can climb and explore the Tiki Tree House.
Sometimes A Wish Can Be For Some Good Old-Fashioned Fun

The Waldameer Amusement Park is an old-fashioned throwback to American entertainment. The Waldameer has more than 70 fun and exciting rides. If roller coasters are more your thing, then there are three to choose from. When it comes to water slides, variety is the name of the game, as there are 18 different slides to splash down.
There are plenty more activities that bring a smile to Erie kids. You can visit the Children's Museum, which has more than 50 exhibits, many of which are hands-on. It is a fun, interactive place that will teach you about social sciences, natural sciences and the arts. Another option might be to spend the day exploring the Erie Maritime Museum. For children who enjoy nature and the great outdoors, Presque Isle State Park is a great place to visit.
Helping a child with a critical illness is easier than you think. However, there is nothing simple about the amount of joy and happiness it brings.
Three Easy Steps To Grant Wishes For Kids In Erie
We make the process as easy as possible whether donating online or by phone.
Start by giving us a call at 1-855-278-9474 or filling out our easy vehicle donation form. Our experienced vehicle donation representatives are available anytime to help you with the donation process and answer any questions you might have.
Next, we'll contact you within 24 hours of the next business day to arrange for your vehicle pick up! We tow any vehicle, anywhere in Pennsylvania, at no cost to you.
Finally, we'll mail out your tax-deductible receipt. Save this and deduct it from your taxes at the end of the year. Any donations we receive on-line before 12:00 A.M. January 1st count for that tax year, so there's never been a better time than now to donate a car.