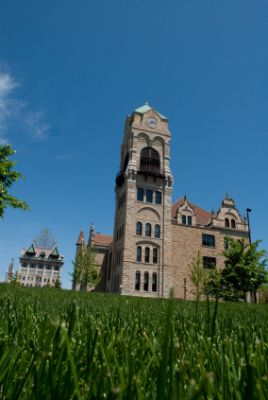 Turning wheels into wishes is a lot easier than you think. You can easily grant the wish of a child in Scranton with your car, so if you're looking to get rid of that car taking up space in your driveway, don't look any further! Wheels For Wishes is a vehicle donation program benefiting Make-A-Wish Greater Pennsylvania & West Virginia. Our charity vehicle donation program helps turns cars, trucks, motorcycles, SUVs, RVs, and even boats in to wishes for children in the Scranton area and all over Pennsylvania, including Wilkes-Barre, Williamsport, Lewisburg, Honesdale, and more. Car donation is an ideal alternative to selling or trading in your vehicle, and we'll take care of all the work! You won't have to worry about a thing. Granting a wish is as easy as donating a car!
Children with critical illnesses in Scranton often make wishes of places to visit and things to do. If you donate a car to charity, you can help make those wishes come true. Wheels For Wishes makes it possible for children to enjoy a fun-filled day of exploration and adventure through your auto donation.
When you donate a car, kids can spend the day at the Lackawanna Coal Mine where they will ride in a mining car to the floor of the mine 300-feet down and explore the tunnels. With the aid of a miner serving as a tour guide, kids will see mining artifacts and actual coal deposits in the mine that originally opened in 1860.
Get The Most Good For Your Vehicle Donation, Our 100% Tax Deductible Program Offers:
Free pick-up and towing of all vehicles, running or not, anywhere in Pennsylvania including Erie.
The maximum possible tax deduction for your charity vehicle donation. Unlike many others we are a fully registered IRS 501(c)(3) Non-Profit Organization.
A hassle-free way to donate a car.
The knowledge that your vehicle will help a local child.
With your donation, kids who love the outdoors can benefit by spending a day at the 180-acre McDade Park where they can play for hours in the Boundless Playground with its assortment of games, slides, swings, climbing areas and butterfly garden. At McDade Park, kids have their own fishing pond, Olympic-sized swimming pool, several playing fields for outdoor sports and a picnic area.
In the winter months, Sno Mountain has skiing and tubing for snow enthusiasts to enjoy. There are also ski lessons available to help teach youngsters the art of catching a ride on a chair lift on the way up the mountain and then swishing through the powder in a glorious ride back down.
For children who are big on magic, the Harry Houdini Museum in Scranton is sure to be a hit. The museum showcases many of Houdini's magic act equipment, footage of his more memorable escapes, as well as reenactments of his signature straitjacket escape by George Schindler and Dorothy Dietrich.
Sometimes A Day Out With Family Is All A Scranton Child Wishes For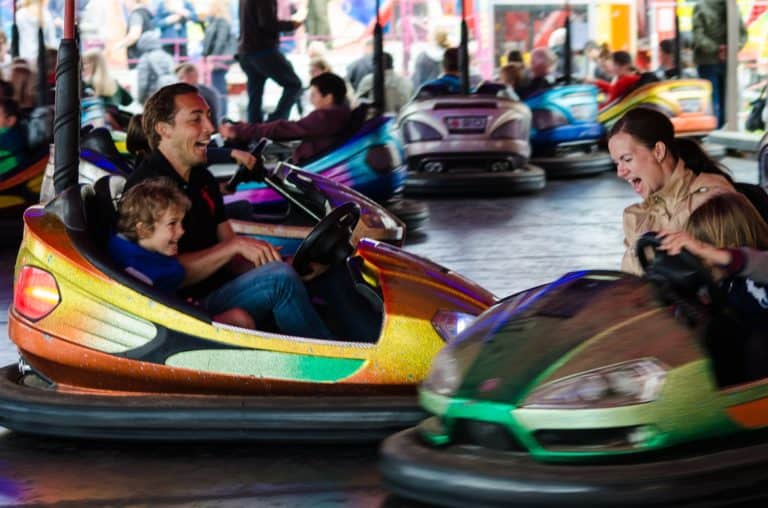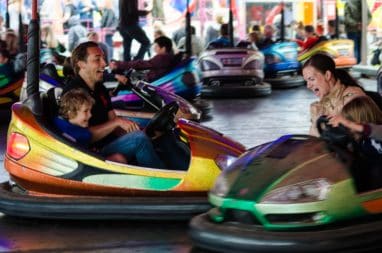 Not far from Scranton is Allentown, where Dorney Park & Wildwater Kingdom is located. This combination amusement park and water park is a treat for children. Fun rides, cool and refreshing water slides, delicious restaurants, carnival treats and plenty of great souvenirs will have every member of the family enjoying their visit to either of the parks. Or combine both of them together for a really adventurous day.
Wheels For Wishes will schedule a date for your car, boat, RV, motorcycle, trailer or SUV to be picked up or towed. You will receive a receipt verifying the purchased price for your own tax records. The selling of donated vehicles makes it possible for another wish, such as a visit to the National Historic Site of Steamtown, to come true. Kids fascinated with railroads and trains will enjoy the railroad museum where they will see actual rail cars. Kids can visit the technology and history museum to see exhibits in addition to watching a film explaining the history of the train from its days of steam to steel.
It Just Takes A Wave Of Your Magic Wand to Make Wishes Come True For Kids In Scranton

Whether by phone or online, we make donating a car so easy. It just takes a few moments of your time, but will provide a child with a memory to last a lifetime.
Start by giving us a call at 1-855-278-9474 (WISH) or filling out our easy vehicle donation form. Our experienced vehicle donation representatives are available any time to help you with the donation process and answer any questions you might have.
Next, we'll contact you within 24 hours of the next business day to arrange for your vehicle pick up! We tow any vehicle, anywhere in Pennsylvania, at no cost to you.
Finally, we'll mail out your tax deductible receipt. Save this and deduct it from your taxes at the end of the year. Any donations we receive on-line before 12:00 A.M. January 1st count for that tax year, so there's never been a better time than now to donate a car.