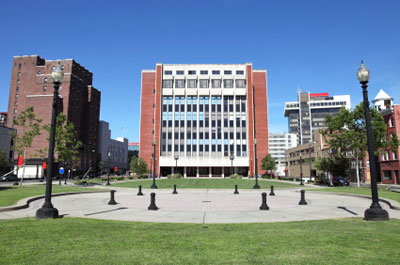 If you knew that you could help assist pediatric patients and their families just by donating your car, would you do it? Wheels For Wishes makes this possible! Wheels For Wishes is a vehicle donation program benefiting Make-A-Wish Connecticut and helps turns cars, trucks, motorcycles, SUVs, RVs, and even boats into brighter futures for children in the Bridgeport area and all over Connecticut. Car donation is an excellent alternative to selling or trading in your vehicle. It saves you time and money, and you won't even have to stress for a minute. We'll take care of everything for you! Best of all, you are helping local kids in Bridgeport and all over Connecticut, including Greenwich, Stamford, Norwalk, Westport, Fairfield, Milford, Easton, and more!
If you have been considering making a car donation, choosing Wheels For Wishes as your recipient is a wonderful choice. Your vehicle donation will support Make-A-Wish Connecticut. You can help support pediatric patients and their families in your own community! How much better can it get?
Get The Most Good For Your Vehicle Donation, Our 100% Tax Deductible Program Offers:
Free pick-up and towing of most vehicles, running or not, anywhere in Connecticut including Bridgeport, Danbury, Hartford, New Haven, and Stamford.
Get the maximum possible tax deduction for your charity vehicle donation. Unlike many others we are a fully registered IRS 501(c)(3) nonprofit organization.
Our professional service makes the vehicle donation process simple and easy.
The knowledge that your vehicle will help assist a Bridgeport child.
What It Means to Be A Child in Bridgeport
A visit to the Connecticut Beardsley Zoo is a place that is full of delight and where the children can view some very rare animals from both North and South America up close and personal. They can also experience what it is like to be part of the rainforest, walking around in the thick humidity and hearing the loud sounds of the parrots and monkeys. Here, these children can take a ride on a colorful carousel and be carefree for the day.
Maybe it is a trip to the ballpark at Harbor Yard to see the Bluefish square off in a game of baseball, complete with the seventh-inning stretch and a rousing rendition of "Take Me Out To the Ballgame. Or a trip to the Discovery Museum filled with hands-on science and art exhibits that are both adventurous and educational. Either way, your car donation can make a tremendous difference by helping children feel healthy and like a kid again!
Imagine All The Good Your Car Can Do
Perhaps the next time you're walking along the sand at Seaside Park Beach, you can imagine the children you've helped enjoy the water and soft sand through your donation. Imagine the delight of a child as he or she experiences the Barnum Museum with its three stories of circus memorabilia. These joyful experiences will remain with them a long time, and you can be proud knowing that you helped to make them happen.
Your car donation can provide children with medical conditions in your community with medical treatment and care. While your vehicle donation is your part, Wheels For Wishes' part is to see that the funding helps these children in Connecticut.
Of course, you will have the benefit of a car donation tax deduction. Wheels For Wishes will make certain you receive the correct documentation when your car is picked up. However, the benefit of knowing that you did such an amazing thing for local pediatric patients is one that you can never write off. The memory of your good deed and how good you will feel afterward will stay with you forever.
Three Easy Steps To Donate A Vehicle To Benefit Connecticut Kids
We make the process as easy as possible whether donating online or by phone.
Start by giving us a call at 1-855-372-9474 or filling out our easy vehicle donation form. Our experienced vehicle donation representatives are available any time to help you with the donation process and answer any questions you might have.
Next, we'll contact you within 24 hours of the next business day to arrange for your vehicle pick up! We tow any vehicle, anywhere in Connecticut, at no cost to you.
Finally, we'll mail out your tax deductible receipt. Save this and deduct it from your taxes at the end of the year. Any donations we receive online before 11:59 p.m. on Dec. 31 count for that tax year, so there's never been a better time than now to donate a car.