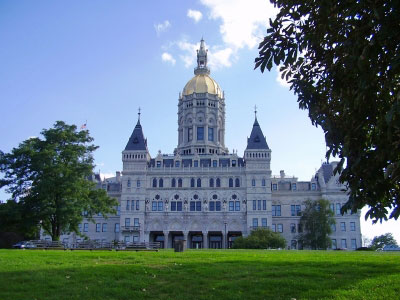 Helping Make-A-Wish Connecticut is as easy as donating a car! With Wheels For Wishes, it's as easy as it sounds, and we'll take care of everything for you. We just need you to give us a call and say the magic words! Wheels For Wishes is a vehicle donation program benefiting Make-A-Wish Connecticut. Our charity vehicle donation program helps turn cars, trucks, motorcycles, SUVs, RVs, and even boats in to a brighter future for children in the Hartford area and all over Connecticut, including Windsor, Bloomfield, West Hartford, Farmington, Plainville, New Britain, Kensington, Middletown, Wethersfield, East Hartford, and more. Car donation is a convenient alternative to selling or trading in your vehicle. Best of all, our no hassle approach takes care of all the hard work for you. You'll never want to sell or trade in your car again! Wheels For Wishes makes it that easy.
If you are wondering how to donate a car for a good cause, then look no further than Wheels For Wishes. By donating a car to Wheels For Wishes, you're performing a tremendous act of kindness for families served by Make-A-Wish Connecticut. Your vehicle donation provides medical assistance and compassionate care to pediatric patients in your community.
Get The Most Good For Your Vehicle Donation, Our 100% Tax-Deductible Program Offers:
Free pick-up and towing of all vehicles, running or not, anywhere in Connecticut including New Haven.
Get the maximum possible tax deduction for your charity vehicle donation. Unlike many others we are a fully registered IRS 501(c)(3) nonprofit organization.
Our professional service makes the vehicle donation process simple and easy.
The knowledge that your vehicle will help provide medical assistance and care to a Hartford child.
Your car donation could help a child receive quality medical care and feel healthy enough to enjoy a trip to the Hartford Baseball Grounds at Colt Meadows for a Civil-War-era style baseball game. A trip to the Hartford Baseball Grounds is a fun time combined with a historical lesson on how the game was originally played. The children will get the opportunity to see the players in full costume.
The game is played using reproduction equipment, according to old-time rules. A picnic lunch on the grass is sure to top off this exciting adventure. At the Hartford Baseball Grounds at Colt Meadows, children with medical conditions can take in some sun, fun, and get a look at how baseball was played in years gone by.
Children can also experience more historical memorabilia at the Mark Twain House in Hartford, Connecticut. At the Mark Twain House, children can experience fun, adventure, and education all rolled into one as they wander through a piece of history.
When visiting some of these sites with your own family, remember that your car donation helped other local children of the Hartford, Connecticut area to enjoy them as well.
What It Means To Be A Child In Hartford
At the Children's Museum, they will immerse themselves in the exploration of science and nature. Participating in these activities will make a world of difference and create amazing memories for them to hold near and dear to their hearts.
Hartford, Connecticut has so much to offer kids of all ages. Children with medical conditions will be able to enjoy fun, adventure, and history all at the same time when visiting the area. Your car donation can make a world of difference to these children. Not only will you be making a car donation, you will be making a difference in the world of children with medical conditions through supporting your local Make-A-Wish Connecticut.
Wheels For Wishes accepts car donations in all conditions, and will pick up the vehicle, whether it runs or not, from your home or business during a pre-scheduled appointment. When your donation is picked up, you will receive a form for your taxes, providing you with information on how to file your deduction and receive a rebate. Call us at 1-855-372-9474 to make your donation today.
Three Easy Steps To Donate A Vehicle To Benefit Connecticut Kids
We make the process as easy as possible whether donating online or by phone.
Start by giving us a call at 1-855-372-9474 or filling out our easy vehicle donation form. Our experienced vehicle donation representatives are available any time to help you with the donation process and answer any questions you might have.
Next, we'll contact you within 24 hours of the next business day to arrange for your vehicle pick up! We tow any vehicle, anywhere in Connecticut, at no cost to you.
Finally, we'll mail out your tax-deductible receipt. Save this and deduct it from your taxes at the end of the year. Any donations we receive online before 11:59 p.m. on Dec. 31 count for that tax year, so there's never been a better time than now to donate a car.