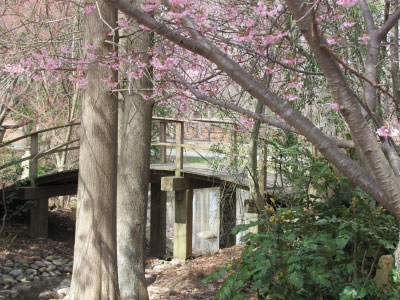 Donate your car to grant the wish of a child in Newport News! Making a wish come true is as easy as that. Since 1987, Make-A-Wish Greater Virginia has made over 4,000 wishes come true, and you can help contribute to this growing number just by making a phone call and donating your old car. Wheels For Wishes is a car donation program that benefits Make-A-Wish ® Greater Virginia and turns old cars, trucks, motorcycles, SUVs, RVs, and in most cases, even boats into wishes for children in all of Virginia, and cities such as Newport News. Children in Greenwood, Edgewood, Wythe, Hampton, Poquoson, Grafton, Williamsburg, and more, will benefit from your vehicle donation, and you can feel good about making a child smile and providing them with a memory that will last a lifetime.
Get The Most Good For Your Vehicle Donation, Our 100% Tax Deductible Program Offers:
A great tax deduction. You will get the maximum possible tax deduction for your charity car donation. Unlike many other vehicle donation services, we are a fully registered IRS 501(c)(3) Non-Profit Organization.
Towing of your vehicle, free of charge! Wherever the car is, we'll pick it up.
An excellent alternative to selling or trading in your car. Wheels For Wishes is hassle free, and we'll take care of everything.
The knowledge that you are helping a local child's wish come true.
You're Helping Newport News Kids
When you donate your car to Wheels For Wishes, we make sure the proceeds of your car benefit Make-A-Wish Greater Virginia, so that local kids will get the chance to experience the beauty and excitement that Newport News has to offer. We take for granted many of the things that "Wish Kids" dream of, so even something as simple as a 5-minute car ride to the zoo could mean the world to them. We provide them with opportunities that they dream about, and we make those dreams a reality.
Newport News has something exciting to offer for every child, whether they are artsy or interested in marine life, science, history, nature, or just looking to have a good time. Maybe they even want to meet their favorite sports team. We hear the wishes of these children and we make sure it happens for them, but we need people like you to do so.
The Virginia Living Museum offers something for animal and nature lovers alike, whether their interests are birds, fish, or wolves, or they are more interested in the natural habitats of these animals. The Virginia Living Museum gives visitors a look at living exhibits to replicate Virginia's natural heritage, and the Museum provides an observatory, planetarium theater, outdoor boardwalk, living greenhouse, and conservation garden.  The Peninsula SPCA Exotic Sanctuary & Petting Zoo gives children the opportunity to visit chickens, goats, deer, and a peacock at the petting zoo, and also an African Mandrill, otters, Siberian Tiger, and Black Leopard at the Exotic Sanctuary.
The art-minded will fall in love with all that Newport News has to offer for them. Whether it's the Peninsula Fine Arts Center, featuring diverse artworks and dynamic exhibitions, where children can also create their own works of art in the Hands On For Kids gallery, or the Peninsula Community Theatre, which offers kid-friendly musicals, comedies, and mysteries. It could also be the Ferguson Center for the Arts, which over 1-million people from around the world have flocked to just to experience the broad range of performances that the theater has to offer.
Thrill seekers will not want to miss Busch Gardens Williamsburg, featuring rides, plus indoor and outdoor shows. Water Country USA, the Mid-Atlantic's largest family water park, is another must, featuring water rides, attractions, and entertainment.
The Virginia War Museum will make a child smile if they are interested in American military history. The Museum holds collections of artifacts, weapons, vehicles, and uniforms from 1775 to the present. Similarly, Fort Monroe National Monument spans the American story from the 17th to the 21st centuries.
For a fun time outdoors, the Riverview Farm Park is sure to make dreams come true. It is home to a 30,000 square foot community playground, plus picnic shelters where kids can enjoy their favorite snacks and foods.
Make The Call to Make a Wish Come true: Three Easy Steps to Donate a Vehicle to Benefit Virginia Kids
Make a call to get rid of that old car sitting in your driveway, and help grant a wish at the same time. Can it get any better? You'll want to call Wheels For Wishes every time you have an old car to get rid of. Plus, we make it as quick and easy as possible.
Call us at 1-877-442-9474 or simply fill out our vehicle donation form. Our experienced vehicle donation representatives are happy to help you anytime
We'll contact you within 24 hours to schedule your vehicle pick up! We'll tow your vehicle, running or not! At no cost to you, we will gladly pick up your vehicle anywhere in Virginia (including Roanoke).
We'll mail out your tax deductible receipt for you to save and deduct from your taxes at the end of the year. Any donations we receive online before 12:00 A.M. January 1st count for that tax year, so there is no better time to donate a car!
Make a simple call to make a huge wish come true!