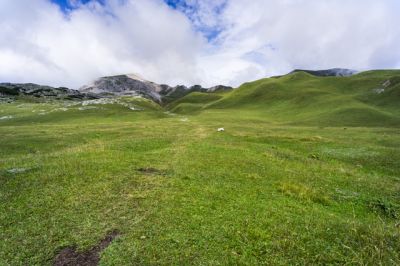 Wheels For Wishes has donated over $73 million toward granting over 9,883 wishes for local children. You can help this number grow, just by donating your old car. Wheels For Wishes is a vehicle donation program benefiting Make-A-Wish Montana. Our charity vehicle donation program helps turns cars, trucks, motorcycles, SUVs, RVs, and even boats into wishes for children in the Missoula area and all over Montana, including Columbus, Hardin, Roundup, Lockwood, and more. Car donation is a convenient alternative to selling or trading in your vehicle, but the best part is that it helps a local child's wish come true. What's better than providing a fast, hassle-free way to get rid of an old car, while benefiting a deserving child at the same time?
Help Give Experiences Any Child Could Wish For
Located at the western edge of the state, Missoula has lots of things a kid may want to take part in and there are ample ways to fulfill the wishes of young children. Best of all, Wheels For Wishes makes it easy to share the power of a wish with a local child.
Missoula is located in a river valley with mountains on all sides, so outdoor activities are all the rage. The city has more than 400 acres of parkland, 22 miles of trails and more than 5,000 acres of conservation land. The area is popular for white-water rafting and fly-fishing and has three ski areas within 100 miles. For sports fans, the University of Montana is in the city with very popular football and basketball teams.
Car donation is a simple process with Wheels For Wishes. Schedule an appointment for Wheels For Wishes to pick up your vehicle – in any condition or location. Your donation will help grant the wishes of young children with critical illnesses and you will receive a tax-deductible receipt for next year's taxes.
Get The Most Good For Your Vehicle Donation, Our 100% Tax Deductible Program Offers:
Free pick-up and towing of all vehicles, running or not.
Get the maximum possible tax deduction for your charity vehicle donation. Unlike many others, we are a fully registered IRS 501(c)(3) nonprofit organization.
Our professional service makes the vehicle donation process simple and easy.
The knowledge that your vehicle will help a Missoula child.
Three Steps To Donate A Vehicle To Benefit Montana Kids
We make the process as easy as possible whether donating online or by phone.
Start by giving us a call at 1-855-278-9474 or filling out our easy vehicle donation form. Our experienced vehicle donation representatives are available anytime to help you with the donation process and answer any questions you might have.
Next, we'll contact you within 24 hours of the next business day to arrange for your vehicle pick up! We tow any vehicle, anywhere in Montana, including Billings, at no cost to you.
Finally, we'll mail out your tax-deductible receipt. Save this and deduct it from your taxes at the end of the year. Any donations we receive on-line before 11:59 p.m. on Dec. 31 count for that tax year, so there's never been a better time than now to donate a car.