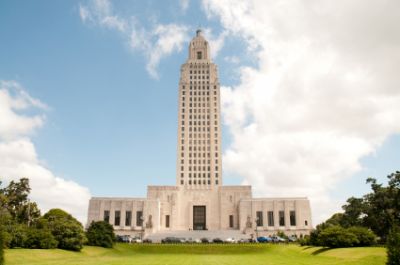 Kids bring smiles to our faces without even trying, so it makes sense that we do all we can to make them smile, too. Children with critical illnesses deserve to experience fun and adventure, and that's what we are here for. You can easily help out and make a wish come true in Baton Rouge, just by donating your old car. Granting wishes really is as easy as donating a car.
Wheels For Wishes is a vehicle donation program benefiting Make-A-Wish® Texas Gulf Coast & Louisiana. Our charity vehicle donation program helps turns cars, trucks, motorcycles, SUVs, RVs, and even boats into wishes for children in the Baton Rouge area and all over Louisiana, including Baker, Zachary, Opelousas, Eunice, Crowley, Abbeville, and more. Car donation is a convenient alternative to selling or trading in your vehicle, and it helps to grant the wish of a child in Baton Rouge. Can it get any better than that? You will feel great knowing that your old car helped make a child smile. 
There are many activities for children to enjoy in Baton Rouge. From zoos to skating rinks, there is something to suit every personality. With Wheels For Wishes car donation program, it's easy to help a local child diagnosed with a critical illness enjoy a wish come true.
Our 100% Tax Deductible Program Offers You An Easy & Convenient Alternative To Getting Rid Of An Old Car.
Free pick-up and towing of all vehicles, running or not, anywhere in Louisiana including Shreveport.
Get the maximum possible tax deduction for your charity vehicle donation. Unlike many others we are a fully registered IRS 501(c)(3) Non-Profit Organization.
Our professional service makes the vehicle donation process simple and easy.
The knowledge that your vehicle will help a Baton Rouge child.
The Baton Rouge Zoo is a popular attraction, and a growing establishment that is always improving. The zoo features a host of animals, along with some excellent educational programs for children. During the summer, the zoo holds summer camps designed specifically for kids of different ages. The zoo also has special events on most holidays.
Baton Rouge "wish kids" can see the stars at the Highland Road Park Observatory. Children have the opportunity to learn about the stars on any given weekend. The observatory offers weekly astronomical viewings, guided presentations and exciting tours. This establishment also offers other educational events and children's camps. During meteor showers, the Highland Road Park Observatory is always the place to be.
Maybe the child wants to be a world famous chef. The Young Chef's Academy could be they place they wish to visit. It is an establishment that offers cooking courses to children ages 3 through 17. The academy also hosts birthday parties and summer camps. For children who like to cook, the Young Chef's Academy is an excellent entertainment choice.
Maybe the wish is to be an athlete. For children interested in playing sports, Baton Rouge boasts a wide variety of facilities. For example, at the Big Leagues of Baton Rouge, children can enjoy a full day in either softball or hardball batting cages. At the Circle Bowl Baton Rouge, kids can bowl with their friends and families in a safe, clean building that includes more than 25 bowling lanes. At Skate Galaxy, kids can participate in a variety of activities including roller skating, rock climbing, laser tag and arcade games.
Imagine What Your Old Car Can Turn Into
The beach is always popular. Located next to the Louisiana State University Lakes, the Baton Rouge Beach is a beautiful recreational park that children love to visit. The area is well-groomed, and the lakes are beautiful. While enjoying themselves in this location, children can watch geese, ducks and other wildlife in their natural habitat. The park itself is huge, so there is plenty of space for playing, walking, running or relaxing in peace.
Maybe a day out with the family celebrating life is all a Baton Rouge child wishes for. In that case there's the Celebration Station, an establishment that provides many different activities for children to enjoy all day long. The Celebration Station offers arcade games, miniature golf, go-karts, food and more. Children can also have birthday parties in this location.
Regardless of the establishment a child chooses in Baton Rouge, there is a lot of fun to be had. Car donations to organizations like Wheels For Wishes help local children with critical illnesses experience the power of a wish.
Three Easy Steps and You Can Make A Baton Rouge Child Smile
We make the process as easy as possible whether donating online or by phone.
Start by giving us a call at 1-855-278-9474 or filling out our easy vehicle donation form. Our experienced vehicle donation representatives are available any time to help you with the donation process and answer any questions you might have.
Next, we'll contact you within 24 hours of the next business day to arrange for your vehicle pick up! We tow any vehicle, anywhere in Louisiana, at no cost to you.
Finally, we'll mail out your tax deductible receipt. Save this and deduct it from your taxes at the end of the year. Any donations we receive on-line before 12:00 A.M. January 1st count for that tax year, so there's never been a better time than now to donate a car.