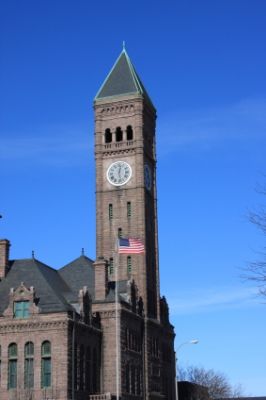 Since 2010, Wheels For Wishes has been working endlessly to help grant the wishes of children in Sioux Falls. You can help a child in your own community while benefiting Make-A-Wish® South Dakota at the same time. By donating a car that rarely, if ever, gets used, you can put a smile on the face of a child in Sioux Falls. Your unwanted car turn into a wish for a local child. Wheels For Wishes is a vehicle donation program benefiting Make-A-Wish® South Dakota. Our charity vehicle donation program helps turns cars, trucks, motorcycles, SUVs, RVs, and even boats in to wishes for children in the Sioux Falls area and all over South Dakota, including Aberdeen, Brookings, Huron, Madison, Watertown, Mitchell, Yankton, and more. Car donationis an excellent alternative to selling or trading in your vehicle, and it benefits a local child at the same time. Car donation is truly a win-win for all! We'll take care of everything for you to make donating a car as easy as possible.
Wheels For Wishes makes the car donation process easy, yet incredibly rewarding. Together, we can grant grant the wish of a local child with a life-threatening medical condition. While the wish can take place anywhere, Sioux Falls has plenty to do for a full day of fun and excitement that any child can enjoy. Discovering new animals, exploring the wonders of science, riding down a mountain side and cooling off at the water park are all options for kids right here in Sioux Falls.
Get The Most Good For Your Vehicle Donation, Our 100% Tax Deductible Program Offers:
Free pick-up and towing of all vehicles, running or not, anywhere in South Dakota including Rapid City.
Get the maximum possible tax deduction for your charity vehicle donation. Unlike many others we are a fully registered IRS 501(c)(3) Non-Profit Organization.
Our professional service makes the vehicle donation process simple and easy.
The knowledge that your vehicle will help a Sioux Falls child.
For kids who love animals, the Great Plains Zoo is a perfect place for kids to see flamingos, tigers, cheetahs, brown bears, rhinos, zebras and giraffes. A behind-the-scenes tour, the Savannah train ride gives children the opportunity to hop aboard and coast around the animal cages. Youngsters head over to the petting zoo where they can get face-to-face with and feed farm animals.
During the winter months, Great Bear Recreation Park is a great place for kids to test their abilities as they ski and snowboard down one of the 14 hills at the park. The hills at Great Bear consist of levels from beginner to expert, and include a terrain park with rails, boxes, wall rides and table tops for added style points. Kids can also traverse the nearly four miles of cross-country skiing trails surrounding the park. During the summer, Great Bear is a fantastic destination for children, with miles of hiking trails and stages for concerts and live music.
Imagine All The Good Your Donation Can Do Can For Sioux Falls Kids
Budding scientists might wish to visit the Kirby Science Discovery Center, home to more than 100 hands-on exhibits. In the "Imagination Studio," children can create and star in their own animated video and learn how to play the giant floor piano. In the light and sound exhibit, they can freeze their shadow, play with lasers and bend lights. Once kids reach the air and space exhibit, they can launch a working hot air balloon, dress up like an astronaut and try on a space suit.
On a hot day, kids might wish to go to the Wild Water West Water Park and run around the massive complex with tons of fun games and rides. The water park has two six-story speed slides where kids can race one another to the bottom and a black hole slide that surges them through a dark tunnel before a plummet into the daylight and the splash zone. Children can also hit the go-kart track, bumper boats, mini golf, batting cages or the sand volley ball court.
Wheels For Wishes is a great way to donate your car and help a local child. Call 1-855-458-9474 to schedule an appointment and we'll pick up your car – in any condition or location – and you will receive a fully tax deductible receipt for next year's taxes.
Three Easy Steps To Grant Wishes
We make the process as easy as possible whether donating on-line or by phone. Granting wishes is as easy as 1, 2, 3!
Start by giving us a call at 1-855-458-9474 or filling out our easy vehicle donation form. Our experienced vehicle donation representatives are available any time to help you with the donation process and answer any questions you might have.
Next, we'll contact you within 24 hours of the next business day to arrange for your vehicle pick up! We tow any vehicle, anywhere in South Dakota, at no cost to you.
Finally, we'll mail out your tax deductible receipt. Save this and deduct it from your taxes at the end of the year. Any donations we receive on-line before 12:00 A.M. January 1st count for that tax year, so there's never been a better time than now to donate a car.