Help Reduce Air Pollution In New Jersey
New Jersey's air is continuing to be one of the most polluted in the nation. Most of the state has received a failing grade for smog according to the report from the American Lung Association. With this alarming fact, there are many things you can do to help the air quality in New Jersey.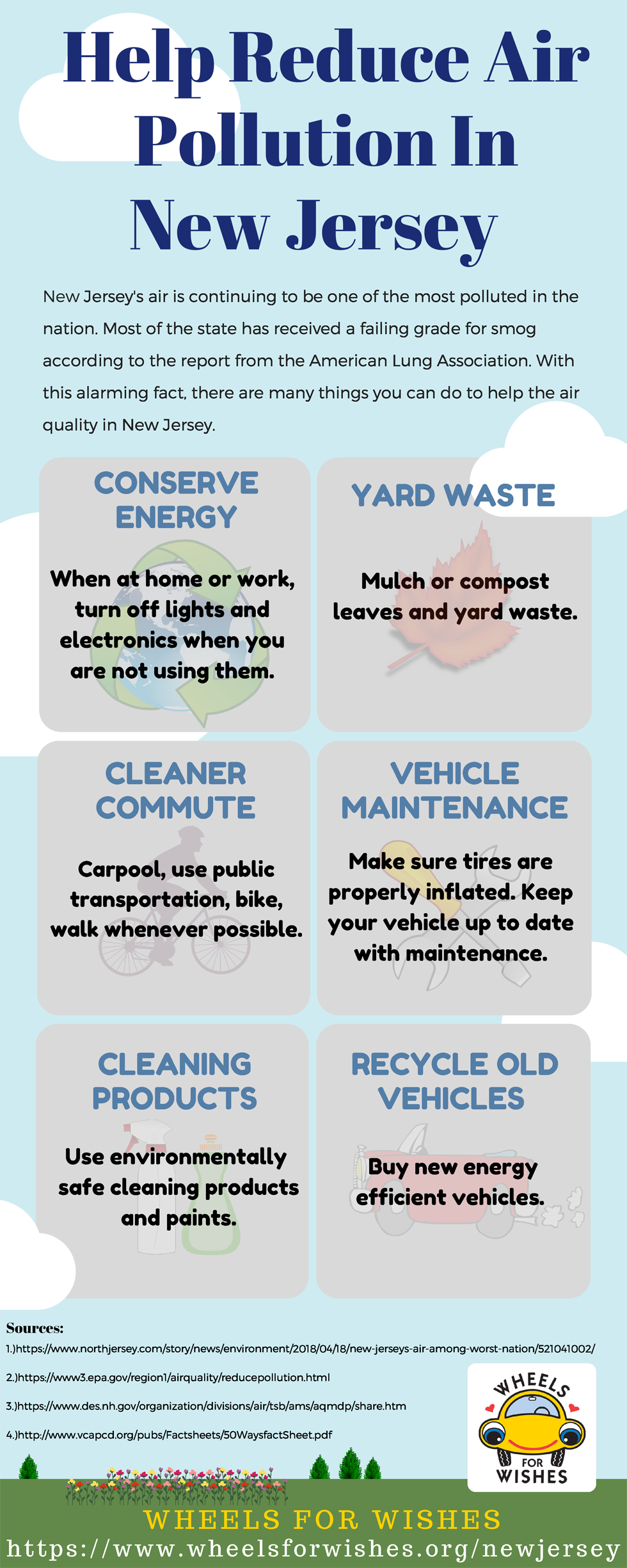 You can help reduce air pollution in New Jersey! Here's how:
Conserve energy
Compost yard waste
Carpool, use public transportation, walk or bike as much as possible
Keep your vehicle up to date with maintenance to get the best out of its performance
Use environmentally friendly cleaning products
Recycle old vehicles. A donation to Wheels For Wishes is a great way to recycle your old car.
We have more helpful infographics if you liked this one!