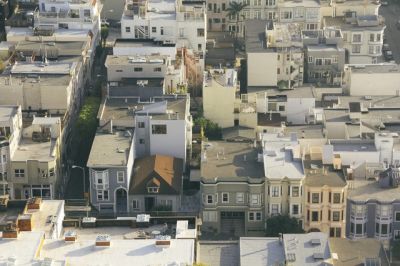 Wheels For Wishes is a vehicle donation program benefiting Make-A-Wish New Jersey. Our charity vehicle donation program helps turns cars, trucks, motorcycles, SUVs, RVs, and even boats into wishes for children in the Elizabeth area and all over New Jersey, including Toms River, Vineland, Brick, Asbury Park, West Orange, and more. Plus, you'll put your unwanted car to great use at the same time. Car donation is an alternative to selling or trading in your vehicle. It will do a lot of good for children in need and it will take loads of stress of your shoulders. Our no-hassle approach takes care of all the hard work for you. Car donation is truly a win-win for all!
Since 2010, Wheels For Wishes has been working hard to help make children's wishes come true. To date, they have granted more than 7,400 wishes! Just imagine the smiling faces of those children. If you're interested in helping kids in Elizabeth, it's easy to do so if you have a car you're looking to get rid of.
Proceeds from your car donation to Wheels For Wishes benefit Make-A-Wish New Jersey, which helps grant the wishes of local children dealing with life-threatening medical conditions. Elizabeth has a dozen of distinct neighborhoods and districts, and you can help these children enjoy an activity that will bring smiles and memories galore.
Get The Most Good For Your Vehicle Donation, Our 100 Percent Tax Deductible Program Offers:
Free pick-up and towing of all vehicles, running or not, anywhere in New Jersey including Paterson.
Get the maximum possible tax deduction for your charity vehicle donation. Unlike many others we are a fully registered IRS 501(c)(3) nonprofit organization.
Our professional service makes the vehicle donation process simple and easy.
The knowledge that your vehicle will help an Elizabeth child.
Elizabeth and the surrounding area are full of exciting possibilities. Children with life-threatening medical conditions, however, often miss out on the opportunity to enjoy these activities. Through a partnership with Make-A-Wish, Wheels For Wishes turns unused and unwanted vehicles into a great way to grant children's wishes for adventures of a lifetime.
Three Easy Steps To Donate A Vehicle To Benefit New Jersey Kids
We make the process as easy as possible whether donating online or by phone.
Start by giving us a call at 1-877-712-9474 or filling out our easy vehicle donation form. Our experienced vehicle donation representatives are available any time to help you with the donation process and answer any questions you might have.
Next, we'll contact you within 24 hours of the next business day to arrange for your vehicle pick up! We tow any vehicle, anywhere in New Jersey, at no cost to you.
Finally, we'll mail out your tax deductible receipt. Save this and deduct it from your taxes at the end of the year. Any donations we receive online by 11:59 p.m. on Dec. 31, so there's never been a better time than now to donate a car.
Get Way More Than Just A Tax Deduction
Benefits of donating a car to charity go far beyond the tax deduction. When you donate your car to make a child's wish come true, you play an important part in improving community life. Nothing brings pleasure and hope to a community like the smile of a child. The joy of an unexpected adventure stays with a youngster for a lifetime, and when that youngster has a life-threatening condition, the hope and strength this kindness brings bolsters them even more.
Of course, the benefit of a tax deduction due to your car donation helps you as well. Wheels For Wishes will provide you with the appropriate tax forms when your vehicle is picked up for donation. Just think how happy you will be when that extra car moves from its permanent place in the driveway.