Wheels For Wishes is a vehicle donation program that benefits Make-A-Wish Greater Pennsylvania and West Virginia, and turns cars, trucks, motorcycles, SUVs, RVs, and in most cases, even boats, into wishes for children in Charleston and all of West Virginia. Car donation is an excellent alternative to selling or trading in your vehicle. We'll take all different makes and models of vehicles, whether they're running or not, and we'll turn them into a wish come true for a local child.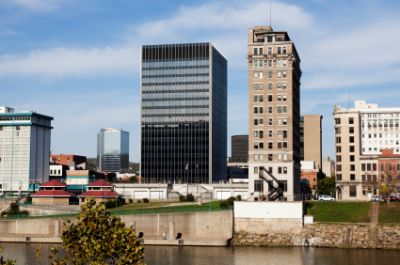 Since 1983, Make-A-Wish Greater Pennsylvania and West Virginia has been making wishes come true for kids in St. Albans, Vienna, Wheeling, Morgantown and more. Your donated vehicle will help a local child so you can feel good about helping a child in your very own community. Plus, we can assure you that our approach is simple and worry-free. Our professional service makes donating a car as easy as possible, so you can leave all the work up to us.
Get The Most Good For Your Vehicle Donation With Our 100% Tax Deductible Program:
We provide free towing of your vehicle whether it runs or not. We'll pick it up anywhere in West Virginia, including Huntington, or in any city in 57 counties of Pennsylvania, like Allentown.
You'll receive the maximum possible tax deduction for your charity car donation. Unlike many other vehicle donation services, Wheels For Wishes is fully registered IRS 501(c)(3) Non-Profit Organization.
Car donation is an ideal alternative to selling or trading in your car.
You will have the warm feeling of knowing your vehicle donation will help a "Wish Kid" right here in West Virginia.
Turn Your Unwanted Car Into A Wish For A Child In Charleston
Even if you think your car isn't worth a dime, it could become a wish come true for a child in West Virginia. We are committed to making the absolute most of every donation, and your unwanted car can help bring a smile to a child's face once again. Since your donation will stay in West Virginia and benefit Make-A-Wish Greater Pennsylvania and West Virginia, you might even end up helping a child you already know. It could be that child you see playing fetch with his dog during your drive home, or maybe even the little girl you saw playing soccer in the park. Maybe you'll be helping a child that attends your church, or is in your son's class at school. Wherever the child is, we can guarantee that you'll be making them smile, and you will feel great knowing that.
With your help, a Charleston child could experience the excitement of Daniel Boone's hometown. Whether a child chooses to explore historic Fort Lee or the Kanawha River, he or she is sure to have fun. With so many options to choose from, a child won't be able to decide if they want to explore the West Virginia Capitol Building, or enjoy a baseball game with the West Virginia Power. Whatever a child decides to do, it will be a memory to last a lifetime, and it will be all because you decided to make the generous effort of doing your car!
Three Easy Steps To Grant Wishes For Charleston Kids
Granting wishes is as easy as making a phone call, and we'll handle the rest. We make car donation as easy as possible so you don't have to worry about a thing. Just give us a call and say the magic words so the wish-making process can begin!
Call us at 1-855-675-9474 or simply fill out our easy vehicle donation form. Our experienced vehicle donation representatives are happy to help you at any time.
Within 24 hours of the next business day, we will contact you to schedule your free vehicle pick-up!
Finally, we'll mail out your tax deductible receipt for you to save and deduct from your taxes at the end of the year. Any donations we receive online before midnight local time on Dec. 31 count for that same tax year.
With something as simple as donating a car, you can help a child's wish come true!