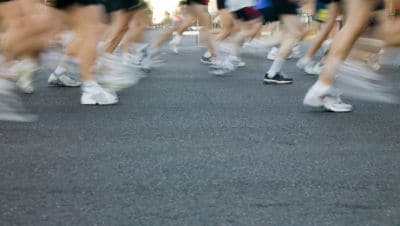 Two Legs To Walk For Wishes In Missouri
St. Louis and Kansas City will host the two legs of Walk For Wishes in Missouri this April. Walk For Wishes is an awesome, family-fun event where all you need to do is walk to raise funds for Make-A-Wish Missouri! Take some short time out of your Saturday to get with your group and go on a fun walk! The more people that come to support local children, the more wishes get granted for local kids with critical illnesses. To find out how you can change lives in one of these walks, read these event details:
St. Louis Walk For Wishes
On April 15, step on over to Forest Park (1 Theatre Dr., St. Louis, Mo. 63112) for Walk For Wishes! Registration costs $25 and all of the other fun activities throughout the morning are free! The 5k run will begin at 8 a.m. and the one mile walk will start an hour later at 9. All the fun festivities will end at noon. Pets are welcome along with the other 4,000 walkers that will be in attendance!  
Walk For Wishes in St. Louis is both a celebration of the 12,852 wishes granted by Make-A-Wish Missouri, and a chance to raise more funds for wishes to come. For the $1 million goal for this year's walk, Make-A-Wish Missouri has already raised almost half of the funds! Your community of friends, family, neighbors and coworkers could be the difference in reaching this goal for local kids!
Kansas City Walk For Wishes
Walk For Wishes in Kansas City takes place on April 22. Although similar to the walk in St. Louis, this Kansas City walk will feature the unique Kansas City sites and feeling at Children's Mercy Park (1 Sporting Way, Kansas City, Ky. 66111) with a smaller crowd of 2,000 walkers who are there to make a difference!
For more information on both of these walks, and the great mission of Make-A-Wish Missouri, visit the event calendar!
More Ways To Benefit Missouri Kids
Whether you can't make it to either walk, or you want to make even more of an impact, Wheels For Wishes, a 501(c)(3) nonprofit organization, has the solution for you!
Wheels For Wishes benefits Make-A-Wish Missouri with car donations from people like you! We accept your unwanted car or any other vehicle that has been sitting in your garage or driveway. In return, we pick up your car for free, provide you with a 100 percent tax-deductible receipt, and you get to know that you helped make dreams come true for local children with critical illnesses
You can donate today by calling 1-855-278-9474 or by filling out an online donation form! The whole process is easy, and you will make a huge difference for Missouri kids!