Donate A Car In Louisville, KY; Benefiting Make-A-Wish Kids
If you've ever thought about ways to help kids in your very own community, then we have the perfect solution for you. By donating your car, we can assure you that your car donation will grant the wish of a child right here in Louisville. We are committed to helping local kids. Wheels For Wishes is a vehicle donation program benefiting Make-A-Wish® Kentucky. Our charity vehicle donation program helps turns cars, trucks, motorcycles, SUVs, RVs, and even boats in to wishes for children in the Louisville, KY area and all over Kentucky. We help kids in Henderson, Paducah, Murray, Madisonville, Jeffersontown, and more.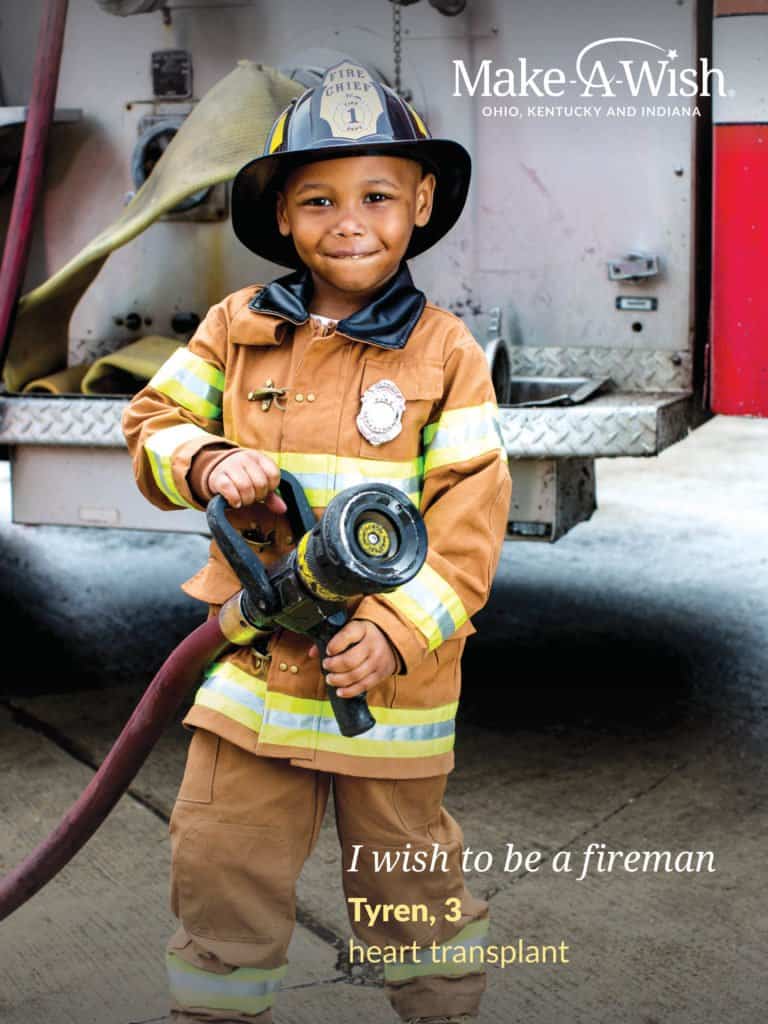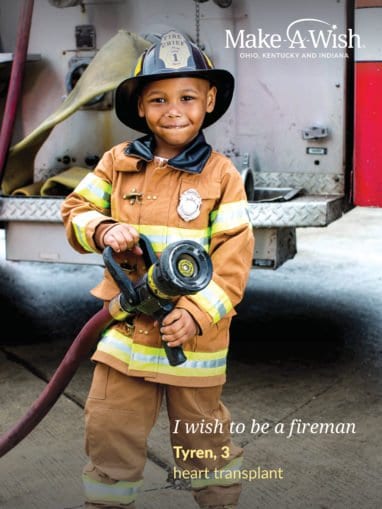 Car donation is a convenient alternative to selling or trading in your vehicle, and it helps a local child at the same time. How much better can it get? Best of all, our no hassle approach takes care all of the hard work for you. Turning wheels into wishes is easy to do, just wave your magic wand!
The Process Could Not Be Easier, Our Vehicle Donation Program Takes Care Of Everything And You Get A Tax Deduction:
Free pick-up and towing of all vehicles, running or not, anywhere in Kentucky including Lexington.
Get the maximum possible tax deduction for your charity vehicle donation. Unlike many others we are a fully registered IRS 501(c)(3) Non-Profit Organization.
Our professional service makes donating a car easy!
The warm feeling of knowing that your vehicle will help a Louisville child.

The car has served you and your family well. But now that it's time for a new vehicle, your used car can continue in usefulness by serving children in your hometown. Your choice to make a car donation to Wheels For Wishes will benefit children with critical illnesses.
Perhaps a child will get a chance to see an IMAX movie thanks to your vehicle donation. Maybe a young girl who has been dreaming of visiting the polar bear cub at the Louisville Zoo will finally get the chance, thanks to your generosity.
The next time you visit Waterfront Park for a picnic with your family, you can look around and imagine that maybe another child there is enjoying a picnic in the sunshine because you took the time to donate your car to Wheels For Wishes. Sometimes, something as simple as a day outside in nice weather can lift the spirits of a child. You can have the gratification of knowing you made it possible, and also benefit from a car donation tax deduction.
At Wheels For Wishes, we turn your used vehicle into granted wishes for Louisville children through Make-A-Wish Kentucky. There are numerous ways to brighten a child's day in the Derby City. From sports-related destinations like the Louisville Slugger Factory and Museum to Churchill Downs and the Kentucky Derby Museum to educational attractions like the Louisville Science Center and the Louisville Zoo, there's a place to fulfill wishes for every child.
You Grant Wishes For Kids With Your Louisville, Kentucky Car Donation
Your car donation can be turned into a ride on the Belle of Louisville, a seat at Slugger Field or a ticket to the Kentucky State Fair for a child diagnosed with a critical illness. Whether your donation leads to one wish fulfilled or 100 wishes fulfilled, every wish and every child is important. That means your car can make a big difference for local children.

We exist to provide a bright spot for children who could benefit from a fulfilled wish. Your donation provides the means to grant their wishes, and give them hope that a better day is coming. Just imagine all the ways your car can put a smile on the face of a young girl or boy.
Many children are waiting for their wishes to be fulfilled by caring and compassionate donors. Their simple wishes, such as a trip to the movies, can be met by you. You can make the world a better place by giving hope and a smile to a child by donating your car today. Join our team at Wheels For Wishes and know your car is benefiting hometown children in their hour of need.
How Do I Donate A Car In Louisville?
In just three easy steps, a wish will be on its way to coming true!
Start by giving us a call at 1-855-278-9474 or filling out our easy vehicle donation form. Our experienced vehicle donation representatives are available any time to help you with the donation process and answer any questions you might have.
Next, we'll contact you within 24 hours of the next business day to arrange for your vehicle pick up! We tow any vehicle, anywhere in Kentucky, at no cost to you.
Finally, we'll mail out your tax deductible receipt. Save this and deduct it from your taxes at the end of the year. Any donations we receive on-line before 12:00 A.M. January 1st count for that tax year, so there's never been a better time than now to donate a car.