Donate Your Vehicle In Lexington, KY To Help Make-A-Wish Children
Donating a car is beneficial to both you and a local child right here in Lexington. Your set of wheels can easily be turned into wishes for a child with a critical illness. All you need to do is donate your car, whether it runs or not. It's that simple! Wheels For Wishes is a vehicle donation program benefiting Make-A-Wish® Kentucky. Our charity vehicle donation program helps turns cars, trucks, motorcycles, SUVs, RVs, and even boats in to wishes for children in the Lexington area and all over Kentucky, including Hazard, London, Danville, Paris, Frankfort, and more. Car donation is a smart, generous, and stress-free alternative to selling or trading in your vehicle. Best of all, our no hassle approach takes care of all the hard work for you. However, the best benefit we can provide is that you will be helping a child right here in Lexington.

Lexington has plenty of fun activities that any child might wish to do. Donating a car to charity through Wheels For Wishes is an extremely simple and rewarding way to benefit Make-A-Wish Kentucky. Help grant the wish of a local child with a critical illness. Local kids have lots to wish for around Lexington including riding on the restored trains, spending a day outdoors at the Kentucky Action Park, and having fun with science at the children's museum.
Get The Most Good For Your Vehicle Donation, Our 100% Tax Deductible Program Offers:
Free pick-up and towing of all vehicles, running or not, anywhere in Kentucky including Louisville.
Get the maximum possible tax deduction for your charity vehicle donation. Unlike many others we are a fully registered IRS 501(c)(3) Non-Profit Organization.
Our professional service makes the vehicle donation process simple and easy.
The knowledge that your vehicle will help a Lexington child.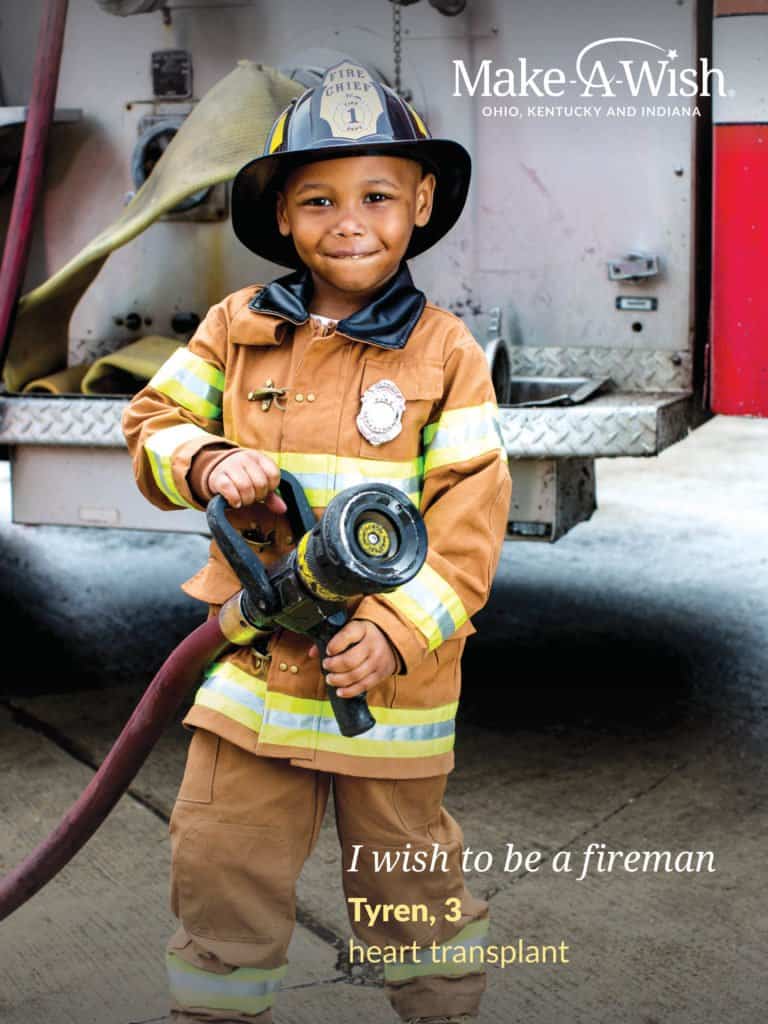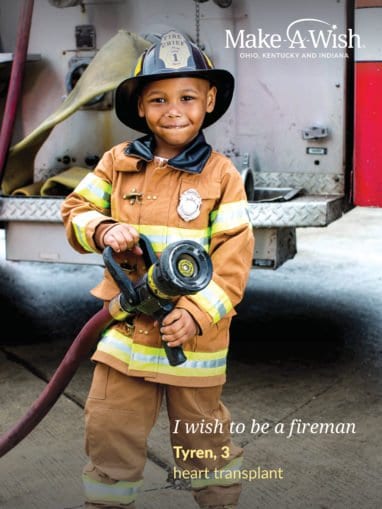 Wish kids that love to explore new things might want to visit the Explorium of Lexington. It is a highly interactive children's museum with multiple hands-on exhibits. Youngsters head to "The Bubble Zone" where they can blow all the bubbles they please and even enclose themselves in a giant bubble. The "Hold Your Horses" exhibit flaunts the Bluegrass Region's signature industry: horses. Kids can saddle up on life-size horse replicas or test their grooming skills in the stables. A kid favorite at the museum is the F-16 flight simulator, where physics and science collide in a fun, exciting and interactive way.
Kentucky Action Park is home to luscious landscapes full of thick forests and several rides and activities that any child might wish to enjoy. The Jesse James Riding Stables are the largest stables in the state and are a great place for kids of all ages and skill levels to take a horseback ride around the park. Little spelunkers have a blast touring the Outlaw Cave as they come across gorgeous stalactites and stalagmite formations. Children thoroughly enjoy riding the Alpine Slide down through the forest. Following a scenic chair lift to the top of the mountain, youngsters hop in their sled and head down the quarter-mile-long track, twisting and turning to the bottom. The more adventurous children can try the trampoline with attached bungee cords making all their back and front flips that much more exciting. Kids can also ride on the single or double go-karts or the bumper boats and cars.
Discover The Joy Of Helping A Lexington Child's Wish Come True
Wish kids can discover what used to be the only means of mass transportation at the Kentucky Railway Museum. Full of railroad artifacts and memorabilia, the railway museum features dining cars, handcars, track inspection cars, steam locomotive whistles and a ticket office all in a replica of the original New Haven Depot. Kids love heading off on a 22-mile excursion through Rolling Fork River Valley on the restored passenger train. Children love to interact with the actors over the course of the train ride as they need to be on the lookout for train robbers in the area and inform the lawmen on board if they see anything suspicious.
Kentucky kids benefit from your generous car donations in Lexington.
Donate a car to Wheels For Wishes and help grant the wish of a local child. Wheels For Wishes makes auto donation a breeze. Simply call us at 1-855-278-9474 to set up an appointment, and the Wheels For Wishes team will come pick up your car - in any condition or location. You'll be rewarded with a great feeling of helping a local child in Lexington and a nice tax deduction form for next year's taxes.
How To Donate A Car In Lexington
Donating a car is made simple with Wheels For Wishes. Wishes are granted in just three easy steps!
Start by giving us a call at 1-855-278-9474 or filling out our easy vehicle donation form. Our experienced vehicle donation representatives are available any time to help you with the donation process and answer any questions you might have.
Next, we'll contact you within 24 hours of the next business day to arrange for your vehicle pick up! We tow any vehicle, anywhere in Kentucky, at no cost to you.
Finally, we'll mail out your tax deductible receipt. Save this and deduct it from your taxes at the end of the year. Any donations we receive on-line before 12:00 A.M. January 1st count for that tax year, so there's never been a better time than now to donate a car.