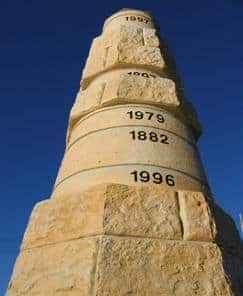 Have you ever wanted to play fairy godparent? Now is your chance and it's a lot easier than you may think! Wheels For Wishes is a car donation program that benefits Make-A-Wish® North Dakota and turns old cars, trucks, motorcycles, SUVs, RVs, and in most cases, even boats in to wishes for children in Grand Forks all of North Dakota. Children in Grafton, Cavalier, Park River, Devils Lake, and more, will benefit from your vehicle donation, and you can feel good about making a child smile!
Since 2010, Wheels For Wishes has made over 6,000 wishes come true, and you can help contribute to this growing number just by making a phone call and donating your old car. It really is as easy as that, and it will provide a child with a memory to last them a lifetime. Plus, we will do absolutely everything for you! You won't have to deal with listing your car and showing it over and over again, just to haggle over a sales price. Car donation is so easy, and it saves you a lot of time and money. We're here to do all the work for you!
Your Car Donation Can Do So Much More! Our 100% Tax Deductible Program Offers:
An excellent tax deduction. You will get the maximum possible tax deduction for your charity car donation. Unlike many other vehicle donation services, we are a fully registered IRS 501(c)(3) Non-Profit Organization.
Free pick-up or towing of your vehicle, whether it runs or not! We'll pick your car up anywhere, even in Bismarck.
A quick and hassle-free alternative to selling or trading in your car. Wheels For Wishes makes it easy to donate a car.
The knowledge that you are helping a child in Grand Forks experience a wish come true.
Dreams Come True In Grand Forks With Your Help
When you donate your car to Wheels For Wishes, we make sure the proceeds of your car benefit Make-A-Wish North Dakota, so that local kids will get the chance to experience the natural beauty that Grand Forks has to offer. We take for granted many of the things that "Wish Kids" dream of, so even something as simple as a 5-minute car ride to the park could mean the world to them. We provide them with opportunities that they dream about, and we make those dreams a reality.
Kids will love a day at the beautiful Turtle River State Park. The park is open year-round and offers a bunch of fun activities for the family, including camping, picnicking, hiking, mountain biking, fishing, cross-country skiing, and sledding. Imagine all the fun a child could have biking along the ten-mile trail, or learning how to fish on the river. The park provides so many options. If a child is looking for a peaceful and mellow day out, a day at Arbor Park may be ideal. A family can spend the day walking around and enjoying the scenery with ice cream cones and popsicles in hand.
The history lover will enjoy the Myra Museum and Grand Forks Historical Society, featuring a museum, the Campbell House (built in 1879), a school house, original post office, carriage house, and pavilion. Alternately, kids will love the Japanese Garden at Sertoma Park, which displays the beauty of rocks, water, hills, trees, and plants.
Make The Call To Make A Wish Come True: Three Easy Steps to Donate A Vehicle To Benefit Kids in Grand Forks
We make it easy to get rid of an old car and to benefit local kids at the same time. It's really as easy as giving us a quick phone call.
Call us at 1-855-715-9474 (WISH) or simply fill out our vehicle donation form. Our experienced vehicle donation representatives are happy to help you any time
We'll contact you within 24 hours to schedule your vehicle pick up! We'll even tow your vehicle, whether it runs or not! At no cost to you, we will gladly pick up your vehicle anywhere in North Dakota (including Bismarck).
We'll mail out your tax deductible receipt for you to save and deduct from your taxes at the end of the year. Any donations we receive online before 12:00 A.M. January 1st count for that tax year, so it is the perfect time to make wishes come true!
Make a simple phone call to make a huge wish come true!