California Vehicle Donation Title Questions and Helpful Information
Click here to donate a car in California, benefiting Make-A-Wish kids!
Looking for some help with transferring your car title or donating a car in California? Here is the ultimate guide to California title questions:
Q:Where do I sign the Title?
A:The person(s) listed on the Title as the Register owner(s) of the vehicle must sign on line 1a and 1b. Signature(s) also are required in the certify under penalty section.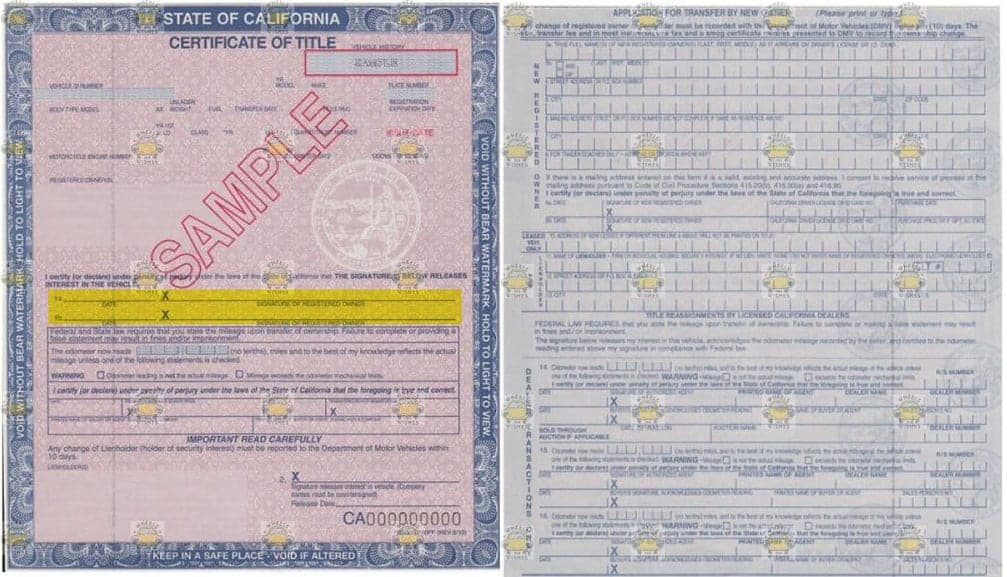 PLEASE NOTE: DO NOT CROSS OUT, WHITE OUT OR INITIAL MISTAKES AS IT WILL VOID THE TITLE
Q:I paid off my car but there is still a lienholder listed?
The lienholder should have provided a Lien Release or completed the Lien Release section on Title when it was paid off. If a Lien Release is required please contact your financial institution. We will request one if necessary directly from the bank or other financial institution on your behalf but may need a written authorization and copy of your driver's license.
Q:What do I put down for the Buyer?
A:We prefer it be left blank along with the odometer reading as the processing partner will record the exact reading at time of processing and handle the buyer and dealer license information.
Information that is provided by the processing partner may be put in the buyer section.
Q:Can I still donate if I can't find my Title?
A:We will still attempt to process your donation without the title, though the process may be a bit more complicated.
Q:I'm donating the vehicle on behalf of Deceased loved one, what do I need to provide?
A:If there are no probate proceedings:
You will need to sign an Affidavit for Transfer without Probate (form REG.5) https://www.dmv.ca.gov/portal/wcm/connect/e4aef797-a865-4481-ab31-586e8f6c7052/reg5.pdf?MOD=AJPERES
The next of kin or surviving spouse must sign both the name of deceased and their own name.
In most cases a copy of the death certificate and picture id is required.
If there was a probate proceeding:
You will need certified copies of the probate papers from the court and either the vehicle Title or CA REG.227 form. The executor must sign both the name of the deceased and their own name
Q:How do I release the liability and what do I do with my plates?
A:If the release of liability is still attached to the bottom of the Title, you can remove it and mail it back to the CA DMV.
Otherwise, complete this on-line form: http://www.dmv.ca.gov/portal/dmv/detail/online/nrl/welcome
Please note: In most cases a Release of Liability will be completed by the auction house when a vehicle is donated and when sold. If you complete this form, please see the Buyer information above for the address.
Also, License Plates are not required to be returned to the DMV, but you may remove them prior to the vehicle being picked up. *Do not remove plates if parked on a public street to avoid city citations*
Q:Will you take a vehicle that has mechanical problems?
A:Vehicles are reviewed and sent to a processing partner, however if we are unable to find a buyer for the vehicle, we will have to unfortunately decline the donation.
*Boats, RV's, ATV, Campers or industrial equipment are taken on a case by case basis*
If you'd like to donate a car in California check out our California car donation page.
Click here to go back to our Title FAQ or call our Title Department at 1-855-492-9474
Check out our guide for all 50 states on if you can donate your car with no title.