Since 2010, Wheels For Wishes has helped make more than 6,000 wishes come true for children. Children from Bismarck and all over North Dakota have benefited from generous donations and have had their dreams come true.  Wheels For Wishes is a vehicle donation program that benefits Make-A-Wish North Dakota and turns cars, trucks, motorcycles, SUVs, RVs, and in most cases, even boats into wishes for children in North Dakota, such as Dickinson, Williston,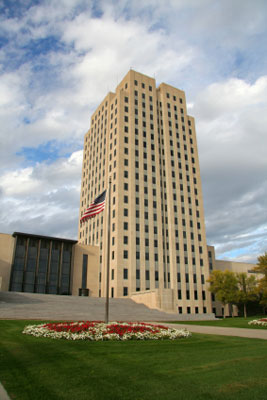 Minot, Rugby, and more. You can be sure that your car donation will help a local child because all proceeds stay right here in North Dakota and help grant the wishes of children you may already know somehow.
We make donating a car simple and hassle-free, and we take care of everything for you so you can just sit back and be proud of yourself for making such a smart and generous decision. Treat yourself to some time for fun since you won't have to use your spare time on trying to sell or trade in your car, which can be both stressful and time-consuming. We'll do it all for you! Car donation makes for an ideal alternative to selling or trading in your car, and we'll make sure you get the highest tax deduction too. Donating your vehicle with Wheels For Wishes is the best way to go.
It Doesn't Get Better Than This! Our 100% Tax Deductible Program Offers:
Free pick-up or towing of your vehicle, running or not. We'll pick it up anywhere in North Dakota, including Fargo.
The maximum possible tax deduction for your charity car donation. Unlike many other vehicle donation services, we are a fully registered IRS 501(c)(3) Non-Profit Organization.
The perfect alternative to selling or trading in your car.
The warm feeling of knowing your vehicle donation will help a child with a wish, right here in North Dakota.
Imagine What One Simple Act Of Kindness Can Do For a Bismarck Child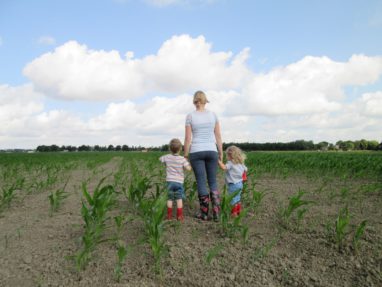 That old car of yours may not look like much, but to a child with a wish, it could mean a whole lot more. With so much to do in North Dakota, your generous donation can bring hope, strength, and joy back into the life of a child. Plus, we make it easy to grant a wish for a child. We'll do all the work for you.
By donating your car, proceeds from your vehicle donation go to Wheels For Wishes, a tax-exempt charity under section 501(c)(3) of the IRS Code, benefiting Make-A-Wish North Dakota. With your help, a child can have the chance to explore all the beauty and history that North Dakota has to offer. In the summer, a child could enjoy an educational trip to Camp Hancock State Historic Site, or the Dakota Zoo. Children will love visiting the 600 animals with 125 different species!
For a Lewis and Clark learning experience, children will love Keelboat Park, open year-round. The park lies along the Missouri River and features a 55-foot, full-scale replica keelboat similar to the one used by Lewis and Clark. Alternately, kids will love hearing the stories of settlers in 1875 to 1935, at Buckstop Junction. They will enjoy visiting the old town buildings such as the Post Office, bank, barber shop, mime camp, farm museum, and many others.
Kids may also love a tour of the North Dakota State Capitol or a trip to the North Dakota Heritage Center and Sakakawea Statue. The state's largest museum will keep them wide-eyed as they view the history of American Indians, the military, and even agricultural history. With so much history to be learned, kids will be sharing their knowledge for days!
Three Steps To Turn Wheels Into Wishes For Bismarck Kids
Just give us a quick call and we'll handle the rest. You won't ever want to sell or trade in your car again! Nothing beats donating your old car.
Call us at 1-855-715-9474 (WISH) or simply fill out our vehicle donation form. Our experienced vehicle donation representatives are ready to help you at any time.
Within 24 hours of the next business day, we will contact you to schedule your vehicle pick up! At no cost to you, we tow all vehicles, anywhere in North Dakota.
Finally, we'll mail out the tax-deductible receipt that you can save and deduct from your taxes at the end of the year. Any donations we receive online before 12:00 A.M. January 1st count for that tax year, so there's never been a better time to donate a car.
You can be the one responsible for making a child's wish come true in Bismarck. The chance for a child to feel hope and joy again is sitting in your driveway. All you need to do is donate!