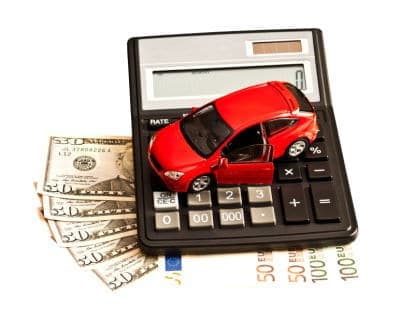 Get A Tax Day Deduction For Your Car Donation
The IRS tax-filing deadline is Tuesday, April 15, and if you donated your vehicle to Wheels For Wishes last year, you are eligible for a tax deduction. Donating a car to charity is a great way to receive a tax deduction. If you have a vehicle and are looking to donate it this year, know that Wheels For Wishes makes getting your car donation tax deduction easy. All you have to do is give us a call at 1-855-278-9474 and we will take care of the rest. We can take your vehicle even if it isn't in working condition.

Here is how it works:
If the donated vehicle is sold for less than $500, you can claim the fair market value of your vehicle up to that $500, or the amount it is sold for, if less than fair market value.
If the donated vehicle sells for more than $500, you can claim the exact amount for which the vehicle sold.
No matter the value of your vehicle, you will receive a 100 percent tax deductible receipt at the time your vehicle is sold from Wheels For Wishes, which will state the amount of sale. If you have any further questions or are interested in donating a vehicle to help children receive their wishes through Make-A-Wish, give us a call at 1-855-278-9474 or make your donation online using our simple donation form.
Tips For Getting The Most Out Of Your Taxes
Who doesn't want to get the most back from their taxes? By getting the most back from your taxes, you can get ahead in bills, pay off loans or buy yourself a little spring present. We all have to pay taxes, but here are some tips on getting the biggest possible refund.
When you make a donation to a charitable organization like Make-A-Wish or Wheels For Wishes, that donation is tax deductible. Make sure to record all of your donations and receive a receipt for your donation. You can only deduct your contribution if the charity you are making the donation to is an IRS registered 501(c)(3) nonprofit organization. Check their website and ask for a receipt when you donation has been made.

Deduct professional expenses from your taxes. If you are paying union dues, or dues to a professional organization, those payments are tax deductible. Determining professional expenses that are eligible for deduction can be difficult, if you believe you are entitled to make these deductions, consult a professional tax accountant.

If you are taking care of a parent or child you are eligible for a tax deduction. You are able to deduct some of the expenses of a dependent in your care. Things like health care expenses can also be deductible. If you are unsure what you can deduct for taking care of a family member, visit your professional tax accountant to learn more.

Contribute to your IRA. Making a contribution to your retirement account is not only good planning for retirement, but will also help you to lower your total taxable income for tax purposes. In most cases, the lower your taxable income, the less you might owe in taxes. However, there is a maximum amount that can be applied for lowering taxable income.

Stay up-to-date on tax laws. Tax laws change from year to year. Follow the tax laws throughout the year to ensure that you are making all possible deductions. If you file online, there are some inexpensive programs, like TurboTax, that you can use to make sure you are getting the most out of your tax deduction. TurboTax is updated regularly, so all of the laws remain current.
Donating your car is one of the easiest ways to get a tax deduction next spring. Start your planning now and give a vehicle to help make wishes come true. Not only do you receive more of a refund from your end-of-the-year taxes when you donate, you will also feel great knowing you have helped a child in your community. Give us a call today!